Number of NCR bus routes reach 31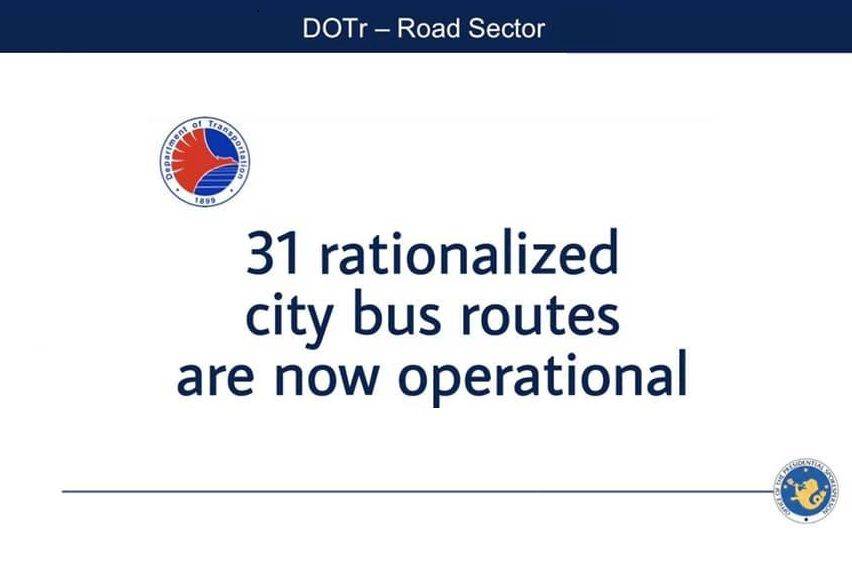 The Department of Transportation (DOTr) announced that 31 rationalized city bus routes in Metro Manila are now fully operational to serve the public.
The 31 bus routes are part of the DOTr's two-phased plan for resuming the operation of the different modes of public transportation, with the strategy following the hierarchy of public transport modes that gives priority to vehicles with higher capacity.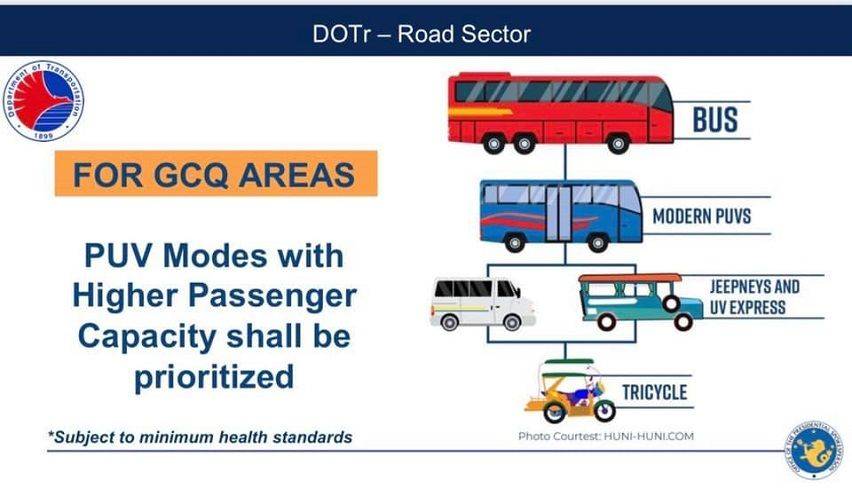 From an initial 19 bus routes opened during the first week of June, DOTr kept true to its promise of completing all 31 rationalized bus routes before month's end.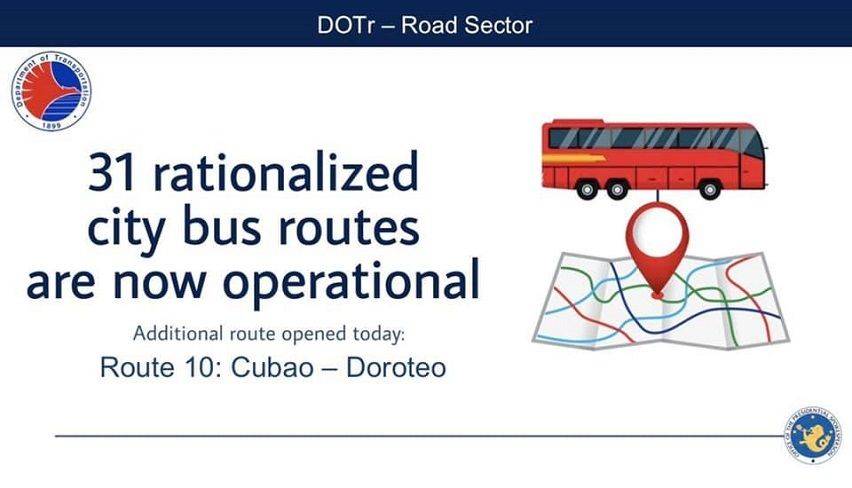 For Phase 1, implemented from June 1 to 21, operations of rail lines, point-to-point (P2P) buses, taxis, transport network vehicle services (TNVS) have resumed along with the initial round of bus routes. Some local government units (LGUs) have allowed tricycles to operate.
As of June 22, the LTFRB has listed 41,639 operational PUVs in Metro Manila, with 22,230 TNVS units and 19,409 taxis. Meanwhile, there are 271 P2P buses operating in 28 routes.
For Phase 2, which started on June 22, other modes of transport were gradually reintroduced into the Metro's transport system. Modern PUVs commenced operations in 15 routes to serve areas in Metro Manila.
Yesterday, June 24, the Land Transportation Franchising and Regulatory Board (LTFRB) opened nine new jeepney routes, to be followed by the opening of another 10 routes on Friday, June 26.
Aside from jeepneys and buses, LTFRB is also currently developing guidelines that will allow UV Express vehicles back on the road within the month, now that NCR has transitioned to general community quarantine (GCQ).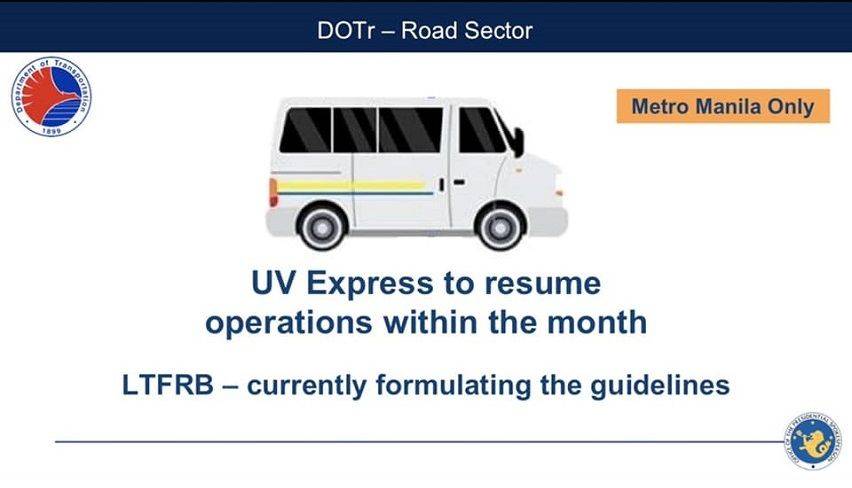 Train and rail operations for the LRT-1, LRT-2, MRT-3, and PNR resumed on May 28, with the MRT-3 line growing its train numbers from 15 before the implementation of enhanced community quarantine (ECQ) to 19 train sets in total—including three Dalian trains—operating on a daily basis.
Photos from Department of Transportation Facebook page
Also read:
Look: DOTr-approved modern PUVs
DOTr schedules more trains to serve the public starting June 1