Own a Mitsubishi Montero Sport 4WD GT at zero percent interest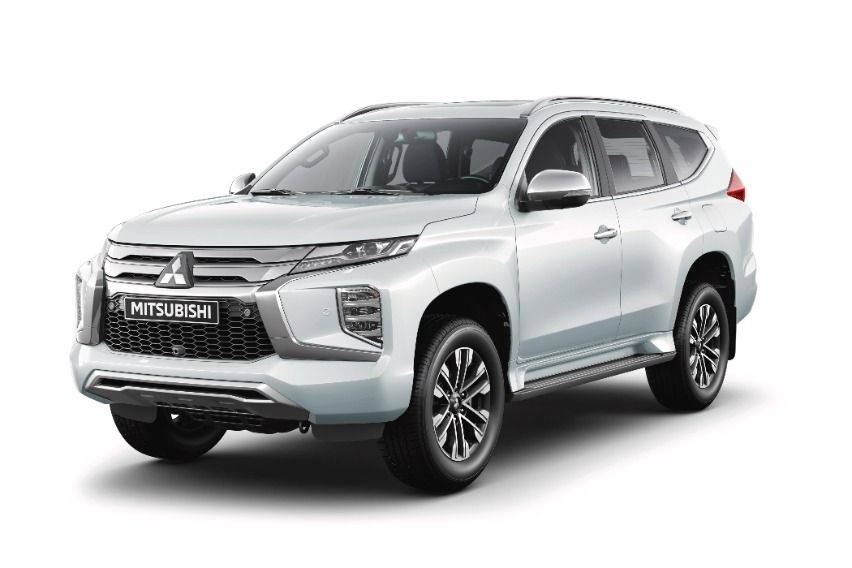 For this month, a brand new Mitsubishi Montero Sport 4WD GT can be taken home on a zero-interest scheme for 36 months through the ongoing Mitsubishi Mid-Year low down promo.

If you prefer to shell out (or have a spare) P98,000 to have this mid-size SUV, this will get you a lower monthly option. Meanwhile, those who can buy it for cash are in for a treat as Mitsubishi is giving you as much as P230,000 savings for the Mitsubishi Montero Sport 4WD GT.

The ongoing Mitsubishi Mid-Year low down promo is up until end of this month.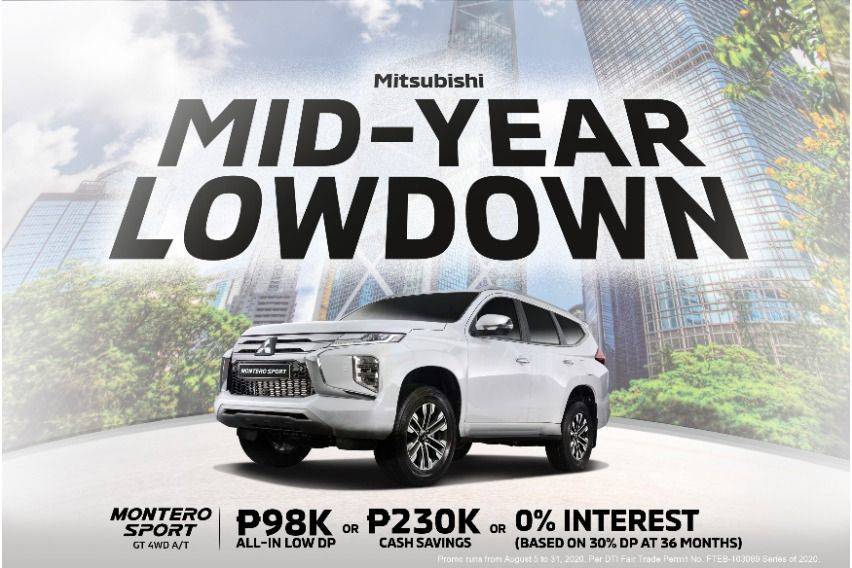 Powering this medium-size seven-seater SUV is a 2.4 liter 4N15 common rail direct injection diesel engine equipped with a variable valve timing (Mitsubishi Innovative Valve timing Electronic Control [MIVEC> system), which is usually fitted in gasoline-powered engines of Mitsubishi's lineup.

It sports a very athletic look with its "Mitsubishi Dynamic Shield" at the front while providing comfort on the inside (spacious interior premium leather seats with double layered cushioning and passenger-centric features that give occupants a more enjoyable experience.

Regarding features, the Mitsubishi Montero Sport 4WD GT—which runs under a global tagline of "Elevate your Journey" (as well as the other variants)—has a myriad of attributes bound to further capture the taste of the Philippine automotive market.

The Mitsubishi Montero Sport 4WD GT has innovative technological features such as Mitsubishi Remote Control App that can open windows, doors switch on and off its engine, among others, using a mobile phone. The vehicle also has a power tailgate function.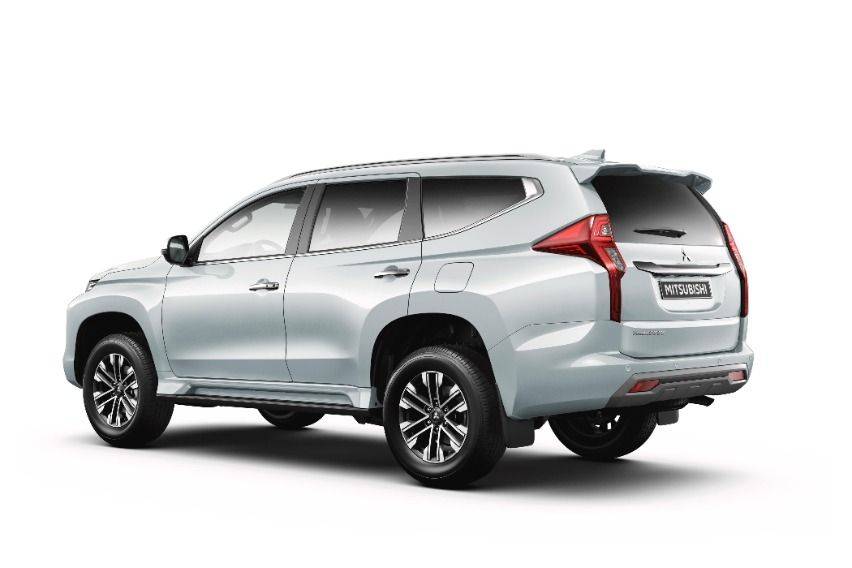 In addition, the model also has the usual keyless operation system with start/stop engine button, new 8-inch smartphone-link infotainment system compatible for both Apple CarPlay and Android Auto, 8-inch color LCD instrument meter cluster, and dual zone air-conditioning system.

For safety, the Mitsubishi Montero has seven SRS Airbags, Blind Spot Warning with Lane Change Assist that prevents you from sideswiping other vehicles when changing lanes, Ultrasonic Misacceleration Mitigation System (UMS) that reduces accidents when abruptly pressing the accelerator during a standstill position, Forward Collision Mitigation System (FCM) that alerts the driver with a possible risk of collision, Rear Cross Traffic Alert, Hill Start Assist for more power and Hill Descent Control that will surely give you peace of mind while driving. 

Photos from Mitsubishi Motors Philippines Corporation