Race-Ready Nissan Leaf NISMO RC Debuts in Europe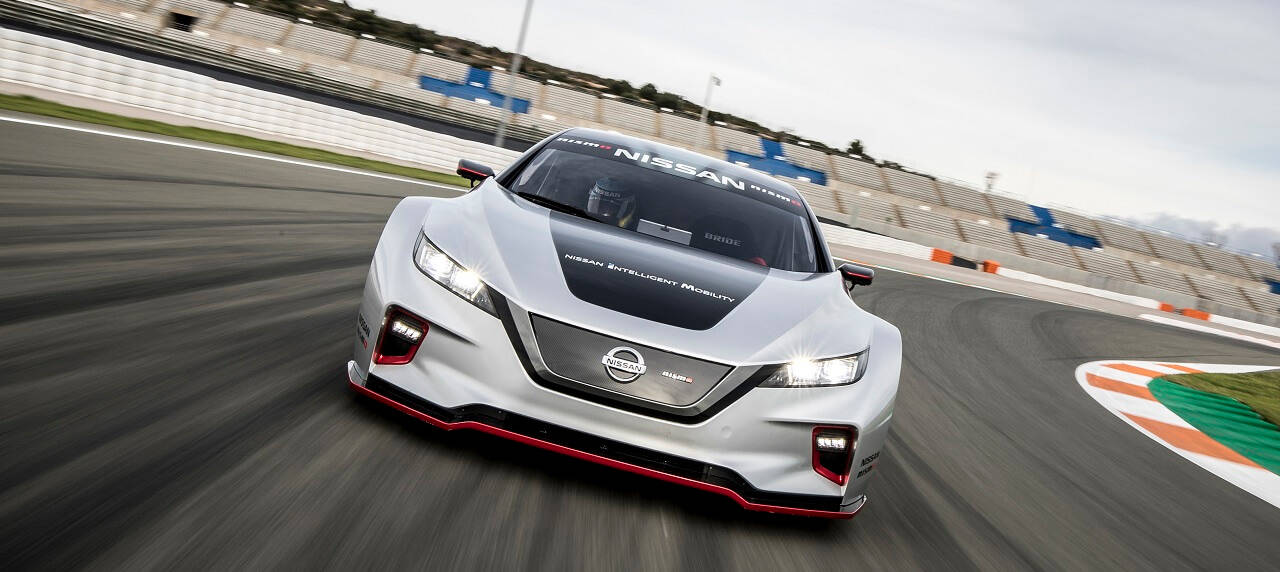 Electric powertrain technologies are invading every aspect of the automotive world, including the realm of motorsports. Electric vehicle pioneer Nissan has enjoyed mass appeal with the Leaf and Leaf+, and now seeks to apply its years of battery-powered knowledge to the European racing circuit with the introduction of the Nissan Leaf NISMO RC.
©nissannews.com
An all-wheel drive speedster, the Leaf NISMO RC more than doubles on its predecessor's power and torque, delivering 322 hp and 640 Nm of pure race track goodness. And acceleration isn't too shabby either, taking 3.4 secs to reach 100 kmh from a standstill. Add a gross weight of 1,220 kgs to the equation, and it's obvious that the NISMO RC can compete with the best of the European lot, considering that current generation electric hypercars in the region have trouble achieving any weight below two tons.
©nissannews.com
Nissan also claims that the all-wheel setup is more than just a gimmick—it actually serves as a testing ground for the Japanese carmaker to advance its technologies and push the boundaries of what an all-electric powertrain and all-wheel drivetrain can achieve.
Given that the Leaf is the first electric car to surpass 400,000 units in sales, the data that Nissan collects from the NISMO RC during its racing stints should benefit a lot of electric vehicle (EV) buyers, and make future EVs a lot more exciting.
Making its first touch down at Circuit Ricardo Tormo in Valencia, Spain, the innovative racer distills the learnings from the top-selling EV with Nissan Motorsport know-how to showcase the power, innovation and excitement of Nissan dual-motor electric vehicle technology.
©nissannews.com
"Nissan's experience as a pioneer in electric vehicles for the road, combined with NISMO's 60-plus years of motorsport innovation, led to the conception of a unique car," said Michael Carcamo, Nissan Global Motorsport Director.
"For Nissan, the 'E' in 'EV' also stands for 'Exciting'. Putting this philosophy front and center, we created the LEAF NISMO RC. It amplifies the fun-to-drive aspect of electric mobility, raising the thrills offered by EVs to a new level," Carcamo added.
As with the Leaf NISMO RC, every Nissan EV model boasts a thrilling driving experience that represents Nissan's commitment to intelligent design and advanced connectivity. When Nissan unveiled the Leaf e+ at last year's CES, the carmaker bragged that its flagship EV can do a stunning 400-plus kilometers on a single charge while possessing the brand's signature ProPilot Assist Technology, which uses a combination of smart steering, acceleration, and braking systems that can run in full automatic mode to help ease driver workload in heavy highway traffic and long commutes.
©nissannews.com
Read All
Featured Articles