The Ultimate Guide on How to Buy a Used Car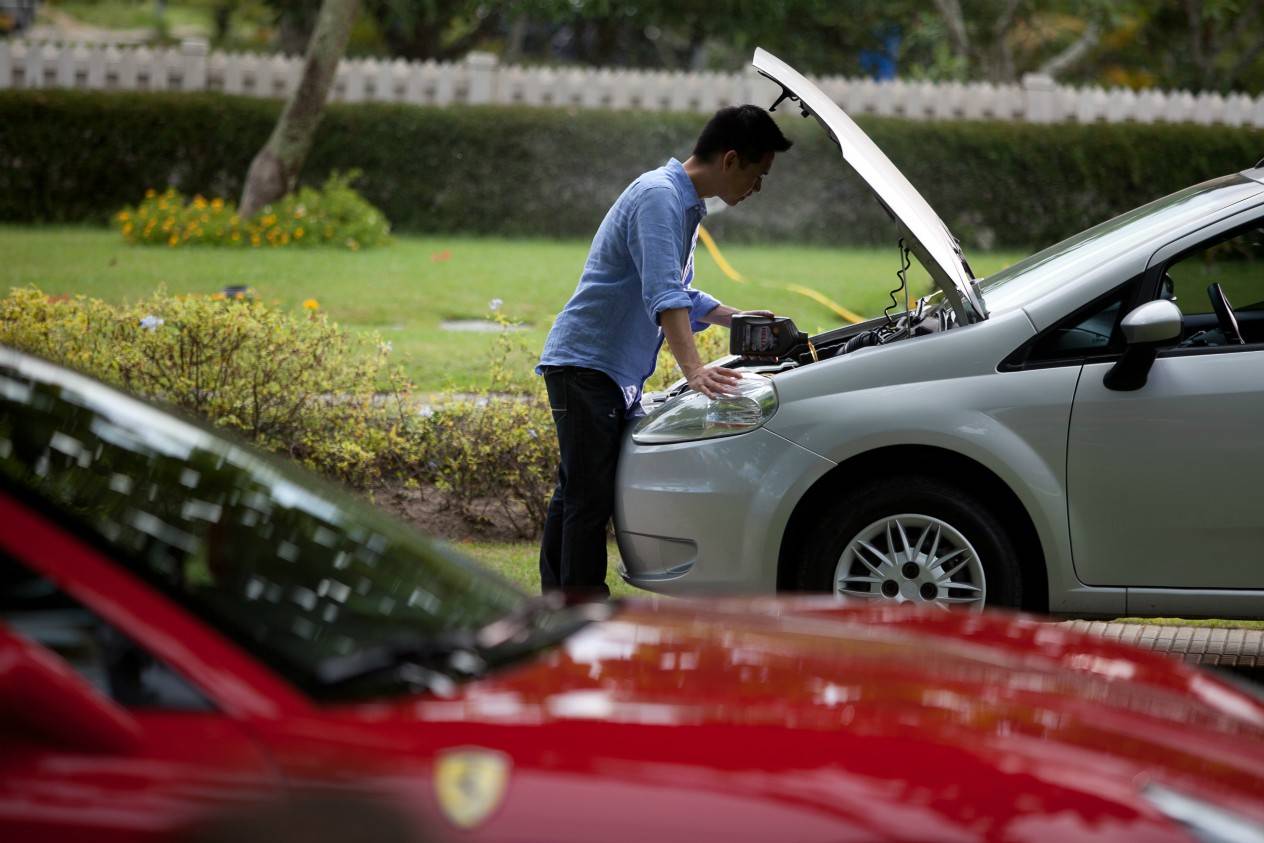 There's almost an art to buying a used car; for others, it's more like a system.
Whatever the case, it's not always an easy process. There are many uncertainties when you buy a second-hand vehicle. But knowing what you need to do every step of the way makes you feel a bit more in control--and confident--that you're really getting the car you want and need.
We've compiled some of the best tips here when buying a used vehicle. We hope it will make the entire car buying process a satisfying--and even  rewarding--experience for you.
Before you do anything else, make sure to ask yourself these questions:


Why are you buying a car?


What purpose(s) will you use it for?


Once you know why, then the whats (and hows) become easier to determine:


What safety features do you want your car to have?


What kind of car should it be? An SUV, a sedan, a sports car?


What specifications should it have? How about its Engine? Fuel Efficiency? Power?


How many people should it accommodate?


How much budget are you willing to set aside every month to pay for it? Don't forget to include incidentals like extra parts or possible inspections and car maintenance in your budget


How much is your price limit when buying a vehicle?


How would you like to pay for it? Through the car dealership, bank loan, or credit union?


Research
Not doing your research is like entering a huge battle with a gun--but with no bullets inside.
The more information you know, the better your chances of choosing the right used car for you.
There are many ways you can research about the car you're thinking of buying. You can do it by tapping:


Previous owners


Car classifieds, both online and print


Online car review sites like Edmunds and Kelley Blue Book


Car forums


Car manufacturer's website


Print and Online Car magazine sites like the Carmudi Insider


Make sure to check out the present price of your preferred car model. Just go to Carmudi and browse through thousands of car listings in the market. This will give you an idea of how much your prospect is really worth right now.
Check out car ads that sell used cars
There are many ways you can buy a used car today. You can go the traditional route of newspaper classified ads, or do it online by visiting sites like Carmudi Philippines. There are also used car dealers that can help you find the car you want.
When all else fails, you can use your vast network for suggestions. You can also ask car salespeople for possible leads.
Know the best time to shop (if you're buying from a used car dealer)
Tuesdays and Wednesdays are typically slow days for used car (or new car) dealerships. And when there aren't a lot of people they need to cater to, then they will be more receptive (and will have more time) to negotiate a better price with you.
The end of the month is also a good time to negotiate for a price. This is when car salesmen are trying to hit their sales targets so they'll be more open to agreeing to your price proposition . This is especially true if they haven't met their sales quotas yet.
It's always best to meet up at a place with a lot of people--such as the parking lot of a church or a mall if you're going to meet up with a private seller.
And make sure to take someone (a friend and a mechanic) with you when you go there.
Ask the

right

questions
Just because you've brought a mechanic with you doesn't mean you don't need to ask questions.
In fact, it's extremely important, because asking the right questions will help determine if you and the car are a right fit.
Here is a list of questions we've made to make things easier for you. Print them out, and take them with you whenever you visit a used car seller or dealer.
Get a history check
A history report is valuable, since it will reveal to you the car's possible problems. What's more, it will also reveal how well the owner has maintained the vehicle--or not.
Getting a history check isn't etched in stone. Still, here are some guidelines on how you can do it.
Important tip to remember:


Make sure to check if the car's stolen. The Highway Patrol Group conducts a lab exam before they can issue an "anti-carnapping clearance," so ask for this clearance from the owner whenever possible.


Test drive the car
When test driving the car, make sure to do the following:


Keep the stereo or radio off so you can really hear any noise coming from the engine and underneath the vehicle.


Check the steering wheel, rotating from one lock to another. Pay attention for screeching and knocking sounds.


Try out all the gears, and check how well the car performs on different road surfaces. Listen for noises.


Test drive the car in different road and driving scenarios, such as driving on smooth roads, bumpy roads, fast turning at a sharp corner, sudden braking, etc.


Check the brakes, the hand brake, and the accelerator to see if they're working properly.


Do a thorough inspection
It's very important to bring a mechanic with you when you buy a used car. Not only will they be able to pinpoint exactly if the car's worth buying, but they can also help you save a lot of money on repairs and maintenance costs in the future.
Here are some things you need to remember when inspecting a car:


Make sure to do it in full daylight. This is because you can easily overlook rust, scratches and dents when you do it at night.


Look at signs of oil leaks under the car.


Start the vehicle when the engine's cold. This way, it will be much easier to see possible problems, such as starting difficulties and a lot of smoke.


Check the tires for signs of worn out treads. If the seller tells you he doesn't use the car often, but the tires are worn out, then suspect he's lying.


Look for a thick, white paste around the oil filler cap. This points to a damaged head gasket, which is expensive to repair.


Check for gaps between panels, or signs of repainting on some areas of the car. They can indicate a previous crash.


Close the deal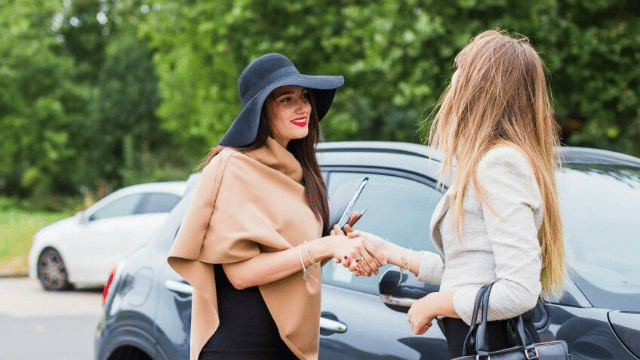 Once everything gets a green light, then it's time to negotiate the price.
You should already have an idea of how much it should be, but still, there are other factors to consider, such as:


The number of previous owners


The car's accident history


How well (or how bad) the car has been maintained


Failed inspections


Failed emissions testing


The price of the same car model and its year of manufacture in the past 30 days.


 Important tip to remember:


As much as possible, try not to sign an "AS IS" agreement when you buy at a used car dealership. Otherwise, you won't be able to return it in case it has defects.


Never have a car delivered to you without the title. Get the title first before anything else.


Make the payment
Car dealers can give you the option of financing among other things. However, private sellers often require you to pay cash up front. This is okay as long as you're guaranteed of getting the car once you give your payment.
By the way, don't agree to pay via money transfers or third party sellers (like their relatives). Only deal with the seller--and no one else.
To make it safer, ask the seller to go with you to a bank and deposit the amount to their account. Ask the bank for a transaction slip so you can have a valid copy of the payment you deposited.
Get a warranty (if possible)
It's not always possible to get a warranty, since it lapses once a car hits its 3rd or 4th year already.
Still, it wouldn't hurt to ask the seller if his car has one. And if it's expired, you can always have the option of getting an extended warranty to prevent unnecessary risks. You can ask your car dealer for more information.
Final Word
It's not always easy to buy a used car. Still, if you prepare for the entire buying process and trust your gut instincts, then it becomes much easier to find that second-hand vehicle that you'll be proud to call your own.

Updated by Wilbert Tan on August 11, 2020