Top 5 Excellent Brake Pads to Use This Rainy Season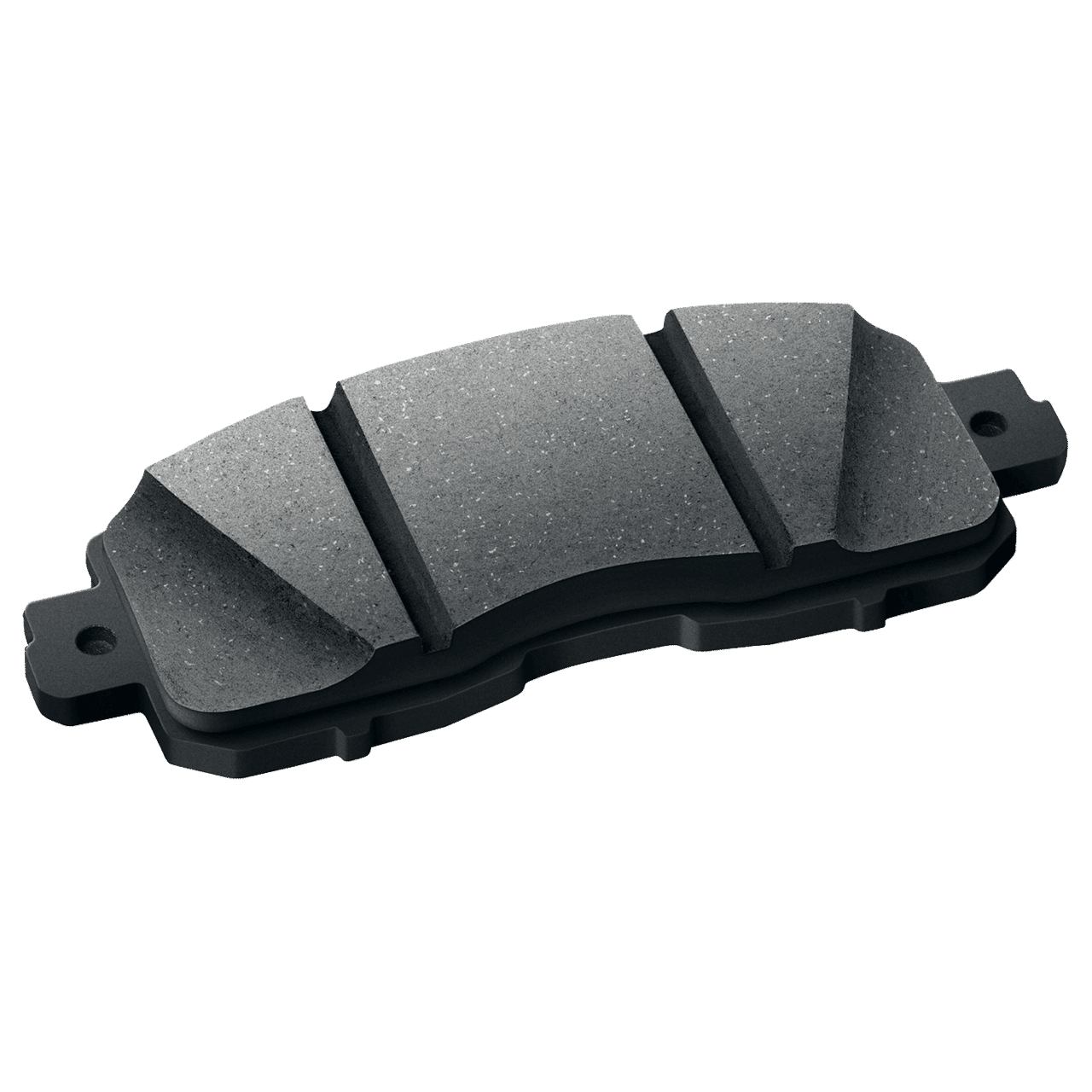 It's rainy season once again, so expect poorer visibility and slippier roads ahead. Of course, if you factor in driver error or carelessness in the mix, then you now have a recipe for a full-blown accident waiting to happen. These mishaps--ranging from swerving to pedestrian or car collisions--can be prevented when you use the best brake pads for your vehicle.
When should you replace your brake pads? The best time to do it is when you hear clicking noises--or grinding and screeching sounds--when you press on your brakes. Another indicator to watch out for is when you feel throbbing or pulsing vibrations whenever you apply pressure to your brakes. It's important to replace them immediately, especially if you see your brake pads are already thin (or less than a quarter of an inch).
So which brake pads should you use for your vehicle? Here are the best ones you should definitely consider adding in your top 5 list:
Akebono ACT905 ProACT Ultra-Premium Ceramic Brake Pad Set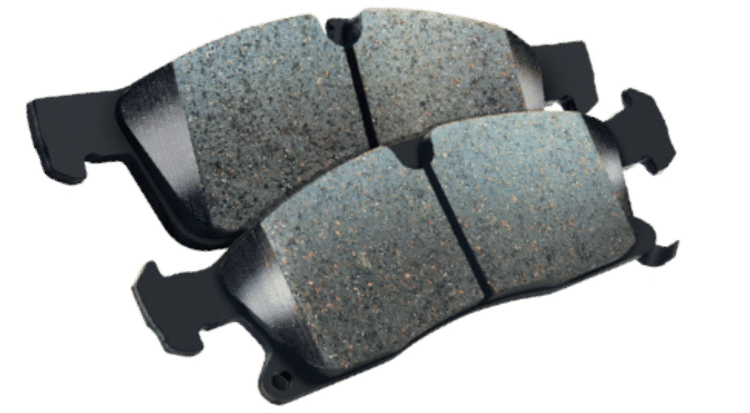 Akebono was established in Japan in 1929, when the Japanese automobile industry was at its infant stage. Seventy-five years later, its commitment to time-tested, quality-control techniques has established it as domestic and overseas braking technology experts in the world.
Since then, Akebono is considered the biggest OEM friction pad supplier, which gives it exclusive Original Equipment (OE) experience and expertise backed by the most comprehensive research and development in their industry. It is also the originator of ceramic pad technology, which is good for town, city, and freeway driving under normal conditions.
Its Pro-ACT Ultra-Premium Ceramic brake pads are the aftermarket's only OE validated, application-specific formulations. Some of its best features include:
Ultra-Quiet technology that virtually eliminates brake squealing, groaning and vibration.
Enhanced Durability for improved pad wear performance in normal driving conditions compared to traditional brake pads.
Smooth Braking for a more consistent, smooth stopping power over a wide range of driving conditions, including panic stops.
StopTech 309.10010 Street Performance Front Brake Pad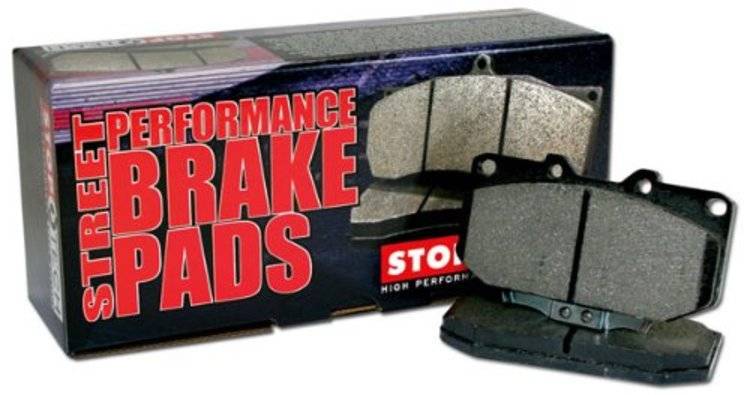 StopTech is the ultra-performance division of Centric Parts, which was founded in Southern California in 1999. StopTech is considered a leading innovator of world-class brake components and systems for production-based racing cars and high-performance vehicles on the street and track. In fact, it already has four patents under its belt, and is the official brake of the SCCA Pro Pirelli World Challenge Championships.
Its 309.10010 Street Performance Front Brake Pad is popular for street racing and even light track use. Some of its best features include:
Scorched pad surface that delivers a positive bite even when pads are cold.
High-temperature compound for consistent performance and even pad wear.
Factory-style shims that virtually eliminate pad-vibration noise.
Wagner ThermoQuiet QC465A Ceramic Disc Pad Set With Installation Hardware, Front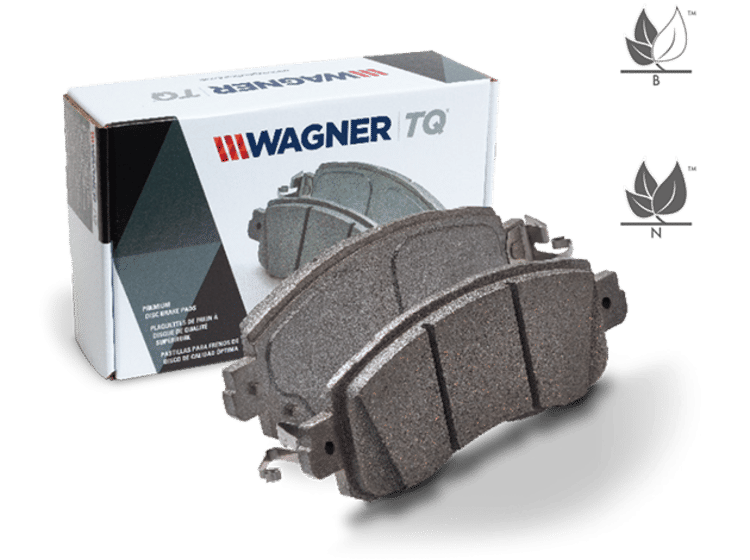 Wagner is the innovator in braking technologies for passenger car, medium-duty and commercial applications. It was started by H.A. Wagner in two rooms on Olive Street in St. Louis, Missouri, in 1891, and has created the world's first one-piece brake pad featuring exclusive Integrally Molded Insulator (IMI). Another is the Wagner OEX, the next generation in Wagner Brake Technology that stops SUVs, CUVs, and pickups up to 50 feet sooner.
Its ThermoQuiet QC465A Ceramic Disc Pad offers is fitted with their trademarked IMI that dissipates heat and vibration for quieter braking. Its proprietary friction formulations provide:
15-percent more stopping power.
35-percent quieter performance.
More durable and longer-lasting pad life.
ACDelco 17D785CH Professional Ceramic Front Disc Brake Pad Set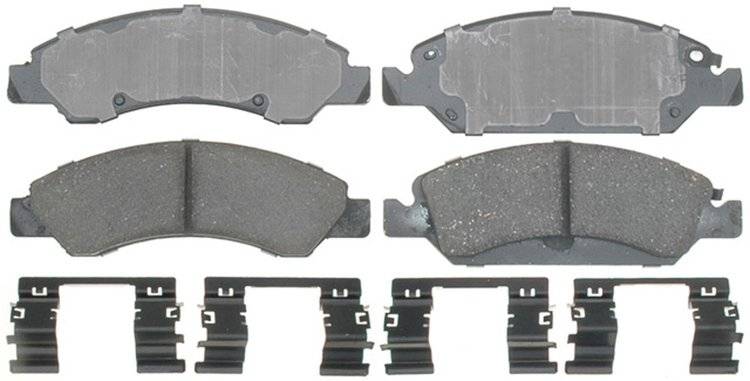 ACDelco is the best company to turn to for genuine GM original parts. It has been at the forefront of automotive innovation since the birth of General Motors (GM) in 1908. Today, ACDelco parts appear in more than 2 million GM vehicles produced each year.
Its 17D785CH Professional Ceramic Front Disc Brake is tested to SAE J2784 for braking effectiveness, along with Noise/Vibration/Harshness (NVH) and durability/wear testing for assurance of quality. Other features include:
Ceramic, semi-metallic, and organic formulas provide safety and reliability for a range of vehicle applications.
Premium shims, slots, and chamfers help to diminish noise, vibration, and braking harshness.
The stamped backing plate allows for proper pad movement within the caliper assembly, reducing noise, brake pulsation, and helps to protect against premature wear.
Bosch BC905 QuietCast Premium Ceramic Disc Brake Pad Set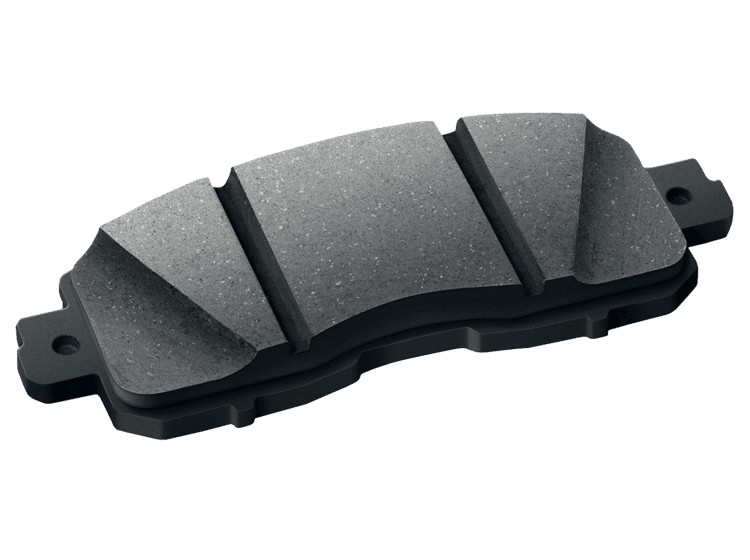 Bosch needs no introduction. Founded in 1886 by Robert Bosch, the company has already been a household name in the automotive industry for a long time. Moreover, it has grown into a global brand that provides automotive parts for American, European, and Asian vehicles.
Bosch brings over 70 years of OE braking expertise to the aftermarket with QuietCast Premium Disc Brake Pads. It uses ceramic, featuring the same aluminum-based alloy used in aerospace engineering. Other features include:
Exceptional stopping power.
Rubber core multilayer shim provides increased strength and insulation against noise.
Powder-coated backing plate prevents rust and corrosion for prolonged pad life.