Top 5 Most Spacious Small Cars in the Philippines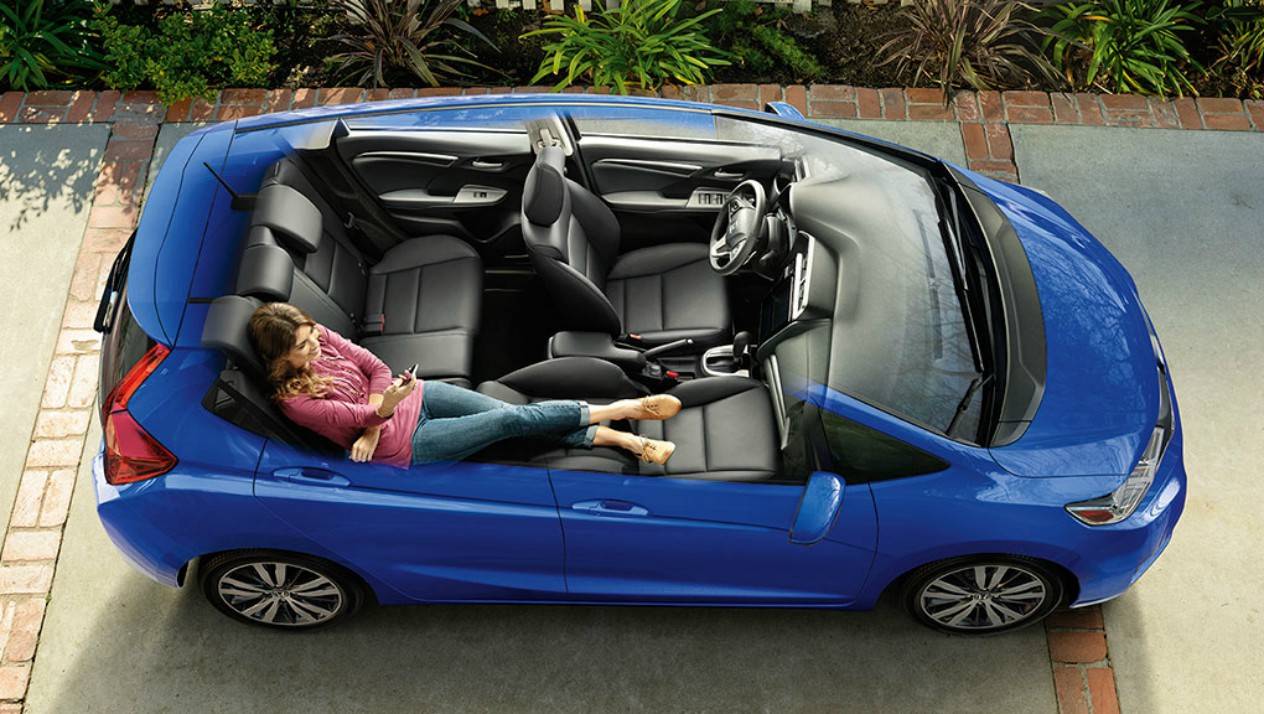 A lot of people argue that small cars lack space, but there are a handful of those that look deceptively small outside, yet are really roomy inside.
In fact, there are some that can even fit in your grandfather's clock or a typical water dispenser and container without a problem. One look at that and you'll wonder why you even needed a crossover or SUV in the first place.
So which subcompact to compact cars offer the roomiest space*? Here are the top five on our list:
Toyota Corolla
Total Interior Volume: 110.5 cubic feet
Cargo Volume: 13 cubic feet
Overall: 123.5 cubic feet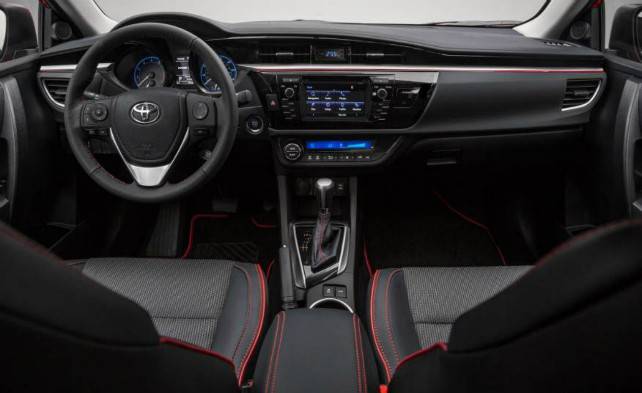 The Toyota Corolla was introduced during the same year when NASA launched its first U.S. spacecraft to the moon.
And even after NASA has launched more rockets than you could know, the ever reliable Corolla continues to evolve as Toyota's bestselling nameplate in the world today.
Now in its eleventh generation, many car lovers agree that it offers exceptional rear-seat spaces, with impressive legroom that taller people would appreciate. And there's also a lot of room to stretch out in the front seats as well. The rear headroom, however, becomes a bit more challenging due to the the trunk's roof-line, so it can be a bit of a problem for taller passengers at the back.
Hyundai Elantra Limited Edition 2.0L
Total Interior Volume: 110.2 cubic feet
Cargo Volume: 14.4 cubic feet
Overall: 124.6 cubic feet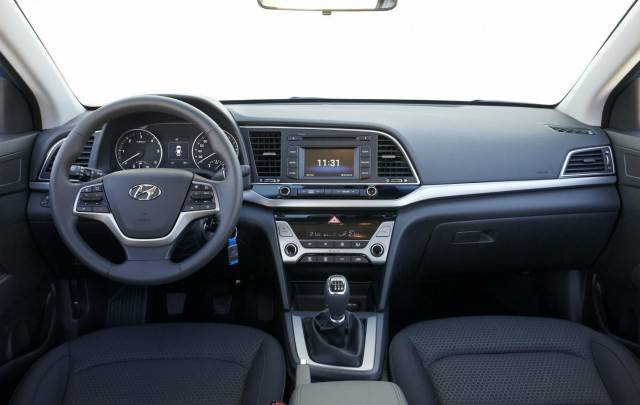 What's the connection between soybeans and the Hyundai Elantra? It's the seat cushions, of course. Yes, this attractive-looking vehicle not only boasts of a classy interior, but also of being eco-friendly as well.
Now in its sixth generation, this vehicle is definitely no slouch in terms of roomy interiors. Its trunk space can also compete with other compact cars in its class. And what's cool about the trunk is you only need to stand next to it with your key fob for a few seconds before it automatically opens for you.
Volkswagen Jetta
Total Interior Volume: 109.8 cubic feet
Cargo Volume: 16 cubic feet
Overall: 125.8 cubic feet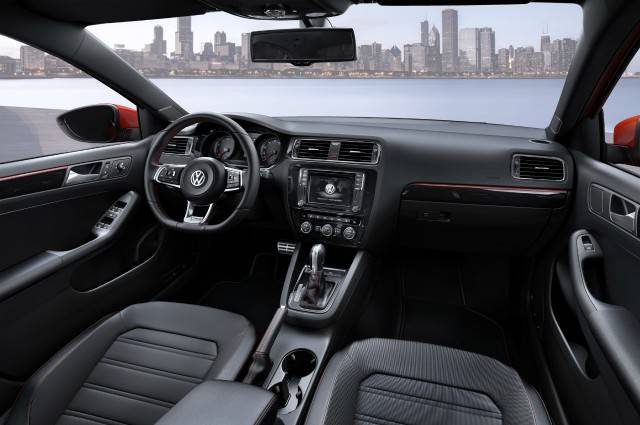 The Volkswagen Jetta was originally adapted by adding a conventional trunk to the Golf hatchback along with a more distinctive style. Since then, it has sold over 14 million  and has become Volkswagen's bestseller to date.
This compact car offers great rear-seat legroom and around 15.5 cubic feet of usable trunk space. And you can even increase it by folding the 60/40 rear seat-back. What's more, the rear seat-back has a pass-through that you can use to place in longer items, such as a surfboard.
Honda Civic
Total Interior Volume: 112.9 cubic feet
Cargo Volume: 15 cubic feet
Overall: 127.9 cubic feet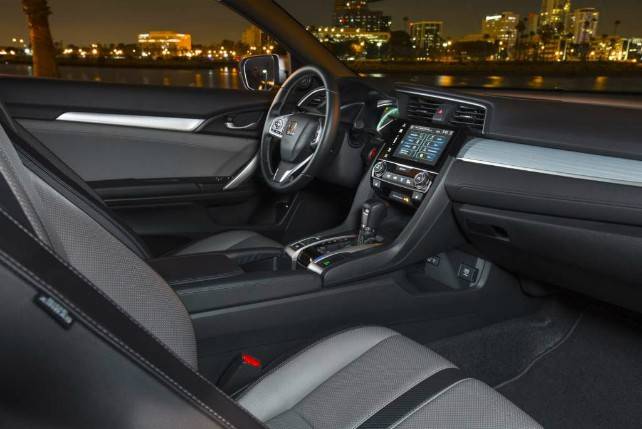 Did you know that the Civic was what saved Honda from abandoning selling vehicles altogether? During that time, it was unsuccessful in selling its first ever imported car to the U.S.: the N600. What's more, it was in dire need of a branding makeover in Japan, making its future in the automotive world uncertain back then.
But the game changed when in 1973, they released the Honda Civic and became an overnight sensation.
This car really needs no introduction. But still, we think it deserves to be recognized for having one of the best interior spaces among compact vehicles in its class today. It now offers 37.4 inches of great rear legroom and 15.1 cubic feet of trunk space, so you won't have to worry about leaving some of your luggage when you go out of town with friends and family.
Honda Jazz / Honda Fit
Total Interior Volume: 112.3 cubic feet
Cargo Volume: 16.6 cubic feet
Overall: 128.9 cubic feet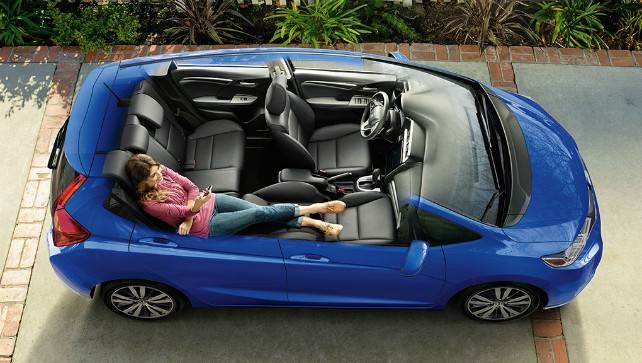 The Honda Jazz or Honda Fit  breaks all the rules when it comes to small cars, since it has enough room to rival even the bigger SUVs we have today. And that's seriously impressive, to say the least.
The secret is its Magic Seats. The Magic Seats' Tall Mode allow you to flip up the bottom cushions and lock the legs in place, so you can place your bike there, standing up. Do you have a lot of boxy cargo? Use the Utility mode and fold the seat-backs forward. You can use both Utility and Tall modes for added versatility as well.
And here's another cool thing: you can use the Long mode to let the front passenger seat recline all the way to the back seat, giving you almost 8 feet of added space. This means you can add that water dispenser or grandfather clock when you're moving without a problem.

https://www.youtube.com/watch?v=yKaFgmvEDhI

----.


---
*Note: We took into consideration the cargo volume together with the car's interior volume when ranking the cars.