 DP
(₱16,778 x 60)

Apply Loan
SRP : ₱978,000 - ₱1.198 Million
Geely Coolray Reviews
Looking for Geely Coolray Owner Experience? Here are the Owner reviews and ratings by Coolray owners from across the Philippines
Read Less
Geely Coolray User Reviews
Pleasant driving experience guaranteed
The Geely Coolray is a car that is bound to leave you awestruck with its superior levels of comfort and enhanced driving experience. This smooth-riding car has a good amount of driving aids which reduce the fatigue on me while driving and let me enjoy every moment. The design is very modern as well and manages to get a few head turns whenever I take this car out on the streets. Power delivery is not a big problem for me because I usually drive within the city and avoid driving at high speed. However, once or twice I have taken my Coolray over 120kmph mark with quite ease on the highways.
positive :

Mileage

negative :

Space
Antonio on Wednesday May 5, 2021 08:34:03
A speedy car that you can ride with full confidence
The stability of this car is well perceived when you mostly ride this at a very high speed. In fact, you can feel a sense of confidence at a high speed drive. I also like this car in terms of its fuel economy. I have driven the car with few of my friends and we were all highly captivated at the kind of speed that we rode it. We reached our destination way ahead of time. If you want a crossover that provides a kind of sophisticated and noiseless drive, this is the one. I find this car quite value for money vehicle as well.
positive :

Seat, Space

negative :

Price
Robust Evan on Monday Apr 26, 2021 23:51:08
Decent crossover car with smashing interior layout
This days crossover cars are much in when it comes to automobile segment. Thus I was keen to explore some crossover cars particularly while buying my new car. After lot of research, I got to know about Geely coolray and found it so very interesting. The car looks amazing with its impressive layout. Moreover, the kind of features the car is offering is worth considering as well. You get one of the trendiest and sleek crossovers of 2021 once you opt for this car. I fell in love with the graceful and refined look of the interior. They have used standard materials within to ensure they can offer their riders with a prime quality car.
positive :

Performance

negative :

Price
Phillip on Wednesday Mar 31, 2021 08:34:29
A user-friendly car
It's been a while since I got the Coolray for myself and till date this car has not left me a room for complaint. Be it performance, style or practicality, the Coolray stands tall on all these fronts. Although I usually use my car for commuting to the office, but with Coolray, speeding on the highway is also a fun experience. In terms of safety, there is room for improvement, however, the current features are enough for me. The power delivery is pretty good and I am able to easily cut traffic with this easy-to-handle car. All in all, I am very happy with the performance of this car.
positive :

Performance

negative :

Price
James on Monday Mar 8, 2021 06:13:00
Made for the roads
The Geely Coolray has been my ultimate style companion for over a year now. I feel that this car is really made for the roads. It gives you a premium driving experience. I was a great fan of the looks of this car ever since I saw it outside the retailer's workshop and decided to buy this car itself. I take immense pride in being an owner of the vehicle as it gives a comfortable driving experience that is equally matched with the performance of this vehicle.
positive :

Comfort

negative :

Price
JABER on Tuesday Nov 17, 2020 13:44:57
View More Review
Compare Variants of Geely Coolray
Geely Cars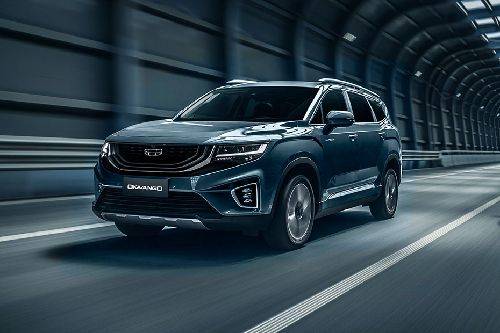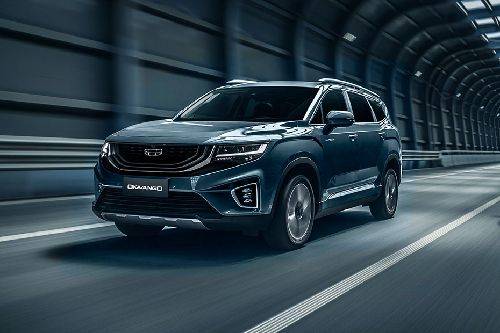 SRP : ₱1.208 - ₱1.478 Million
DP : ₱241,600 , EMI : ₱20,723 x 60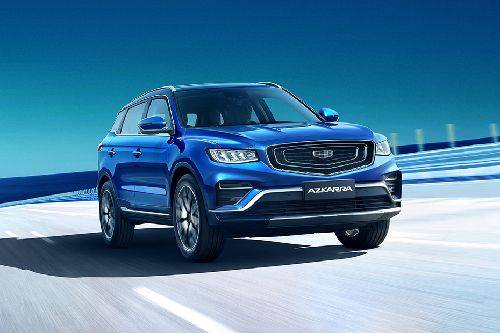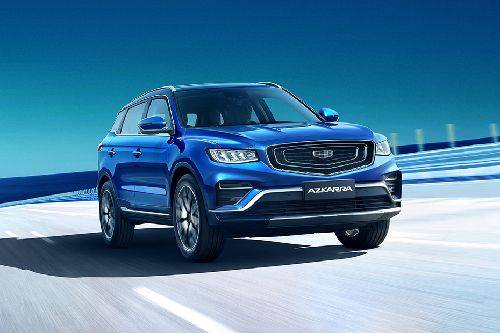 SRP : ₱1.438 - ₱1.598 Million
DP : ₱287,600 , EMI : ₱24,669 x 60
Geely Cars
Geely Coolray Alternatives
Find Second Hand Geely Coolray By City
Compare Geely Coolray with Alternatives
Second Hand Cars Similar to Geely Coolray