8 Best Automatic Cars in the Philippines 2017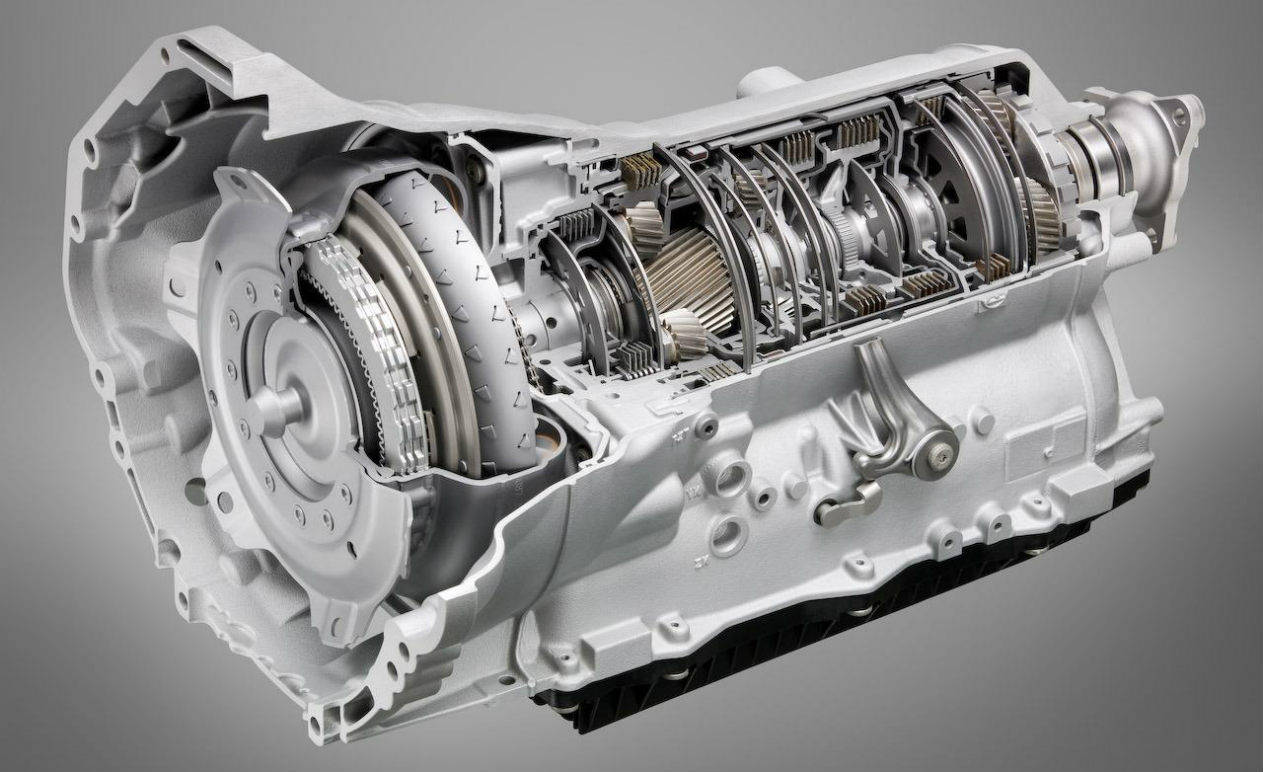 Not so long ago, drivers in general frowned upon the automatic gearbox and looked at it with disdain. Many believed them to be the realm of lazy and amateur drivers, if not old ladies who've lost all manner of hand-and-feet coordination. Some even thought of them as nothing more than a fad that'll soon go the way of the dodo. Fortunately, with each improvement, that belief system all but disappeared. Today, automatic transmissions are more popular than ever before.
Modern car buyers have plenty of reasons to choose automatic. For starters, the systems offer seamless shifting, making gear changes practically imperceptible. That's a far cry from the lumpy, jittered shifting that most people get from an old-fashioned manual (because, you know, hand-and-feet coordination). As such, automatic trannies are more associated with luxury. You won't find a manual in high end models such as an Audi A8 or BMW 7-Series , and extravagant marques such as Bentley and Rolls-Royce have never let a manual touch their cars for decades.
Even if you can't afford luxury, you'll still naturally look for comfort and ease in your ride. If you've ever spent hours stuck in Manila traffic, then you know how helpful it can be to have no clutch to worry about. An automatic gets rid of that issue altogether. Likewise, the elimination of the clutch make driving a whole lot easier, which can be especially helpful for motorists with limited physical abilities.
In many cases, the automatic options is available for drivers looking for more responsiveness and efficiency in a vehicle. Ultimately, this can mean lower fuel consumption and cleaner emissions.
Whatever your reason for going automatic, we'd like to help you find the best one for your needs. Below, you'll find Carmudi's favorite automatic cars in the current crop of vehicles. These are not ranked in any particular order, as they span a wide range of model types, from city cars to SUVs.
BMW 3-Series (starts from ₱ 3,020,000)
Don't let the BMW 3-Series' 'entry-level' tag fool you—the latest iteration boasts eight-speed automatic gearbox that can go toe-to-toe with many of its more upscale counterparts. there's nothing more to ask regarding the BMW automatic's responsiveness. It changes gear as soon as it senses a change is due, an adapting to road conditions so quickly with an intuitiveness that eliminates the exasperating lag that happens when an automatic system finds its gears too high when ascending a steep uphill climb.
Ford Fiesta (starts from ₱  755,000)
There's plenty to like about the Ford Fiesta, not the least of which is its Powershift automatic gearbox. Possessing the quiet efficiency that the Blue Oval is known for, the Powershift system suits the Fiesta well, even if the brand isn't particularly renowned for its two-pedal cars. Though the Powershift does push the Fiesta's cost upwards, the automatic gearbox is worth paying the extra for.
Honda Jazz (starts from ₱ 793,000)
The Jazz's CVT auto gearbox tends to push the engine when accelerated hard. Otherwise, it's a nifty little shifter that works superbly if you're in less of a hurry. Aside from a great-performing tranny, the little car's spaciousness, tight turning radius, and generous equipment makes the Jazz well worth a look if you're looking for an earnest city car.
Land Rover Discovery Sport (starts from ₱ 12,500,000)
Any automatic system that can propel a heavyweight with ease has got to be good, and the Land Rover Discovery Sport's gearbox proves that the idea is sound. The nine-speed system means that there's an applicable gear for every road condition that they car may encounter, from the open road to the road less travelled. It also ensures the engine is never overly stressed. If you still believe that an off-road vehicle should always come with a manual, the Discovery Sport may very well change your mind.
Mazda 2 (starts from ₱ 895,000)
The Mazda 2's SkyActiv Drive 6-speed automatic with Sport Mode is truly a beauty to behold. And many critics clearly agree. Paired with the 1.5-liter SkyActiv G inline 4, the car shifts smoothly and moves with the economy of a five-speed manual version. Mazda's impressive reliability makes the car painless to own as well.
Mercedes E-Class Saloon (starts from ₱ 4,390,000)
Mercedes-Benz has been synonymous with the automatic for years. Many see the German marque as the benchmark for all things that relate to this type of transmission. Such is their prowess that the eschewed offering the latest Mercedes E-Class in manual, even on its smallest engines. The E-Class boasts a sophisticated nine-speed gearbox that suits the model line to perfection.
Porsche 911
911 enthusiasts may abhor the notion, but they quickly need to get over the fact that the speedy Porsche 911 makes sense as an automatic. Porsche's PDK, a dual-clutch system, serves up seamless shifts and rapid fire changes that are so good, even purists may wonder why they even bothered with a clutch pedal in the first place.
Volkswagen Polo (starts from ₱ 840,000)
The Volkswagen always manages to capture the best qualities of its more popular sibling, the Volkswagen Golf, and distill it into a more compact and affordable package. Employing a dual-clutch gearbox, the Polo is quieter and more comfortable than most of its rivals. And in a small city car with obvious luxury leanings, the automatic transmission fits right in. What's great about the Polo automatic is that it increases fuel economy and reduces emissions without hampering the vehicle's power.