Bentley Confirms Arrival of 2020 Flying Spur in China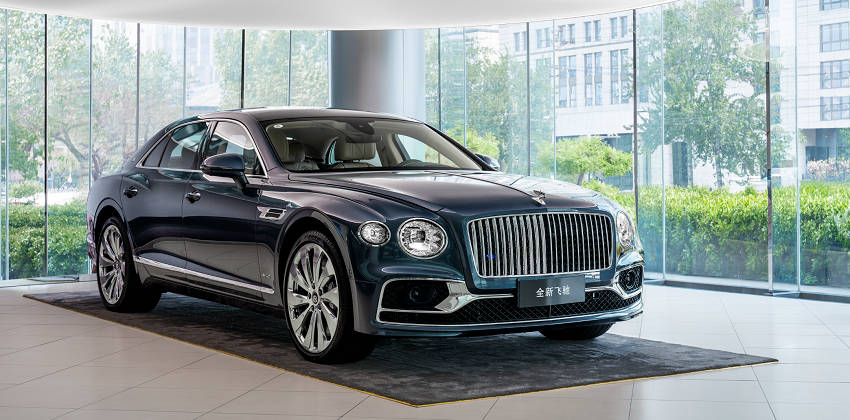 Taking forward steps to despite the threat of the Coronavirus (Covid-19) pandemic is still imminent, British luxury marque Bentley announced that all 40 of its dealerships in China have now resumed operations.

To put more flavor to their resumption of work, the first batch of 2020 Flying Spur models has been delivered to their respective owners. 

In its statement, Bentley said the re-opening of its Chinese showrooms and dealerships was done in accordance with rigid Chinese state guidelines and procedures, and conducted in a manner in line with local regulations.

Together with its local partners, Bentley make sure that the brand can get up and running should conditions allow resumption of business.

With the opening e, Bentley also implementing temporary measures customer-centric initiatives are being done, such as extended working hours, more frequent disinfection of business premises, and widespread use of personal protective equipment. Vehicle presentations are also being done digitally instead of in-person where possible.

The 2020 Bentley Flying Spur was launched middle of 2019. Sharing a platform with the Porsche Panamera and Bentley's own Continental GT, the luxury saloon has a rear-wheel bias added to its all-wheel drive system, which helps push the car to a top speed of 333 kilometers per hour (kph).

Despite the speed boost, the 2020 Flying Spur still uses the same 6.0-liter W12 engine under the hood, putting out the same 626 horsepower as the top-level trim of the car's second generation. Torque on the other hand, is boosted significantly from 820 to 900 Nm.

"During this difficult time, a series of practices were in place to protect the well-being of our stakeholders and safeguard services for our customers," said Kim Airey, Managing Director of Bentley Motors Chinese Mainland, Hong Kong and Macao.

"We have been paying close attention to developments surrounding the outbreak and are now pleased to be able to reopen our showrooms, with robust safety measures put in place, and allow customers back in to experience the extraordinary Bentley line-up," Airey added. 

Throughout the pandemic, Bentley's Chinese retailers have made adjustments to daily operations and implemented protection measures to limit transmission in order to ensure customer safety while still providing them convenient services. Retailers have also implemented a flexible, online-sales approach to minimize impact during this period. Moreover, Bentley retailers have adopted a number of social-distancing methods to prevent spread of the virus while simultaneously enhancing the quality services.