CAR COMPARISON: 2019 Toyota Yaris vs 2019 Honda City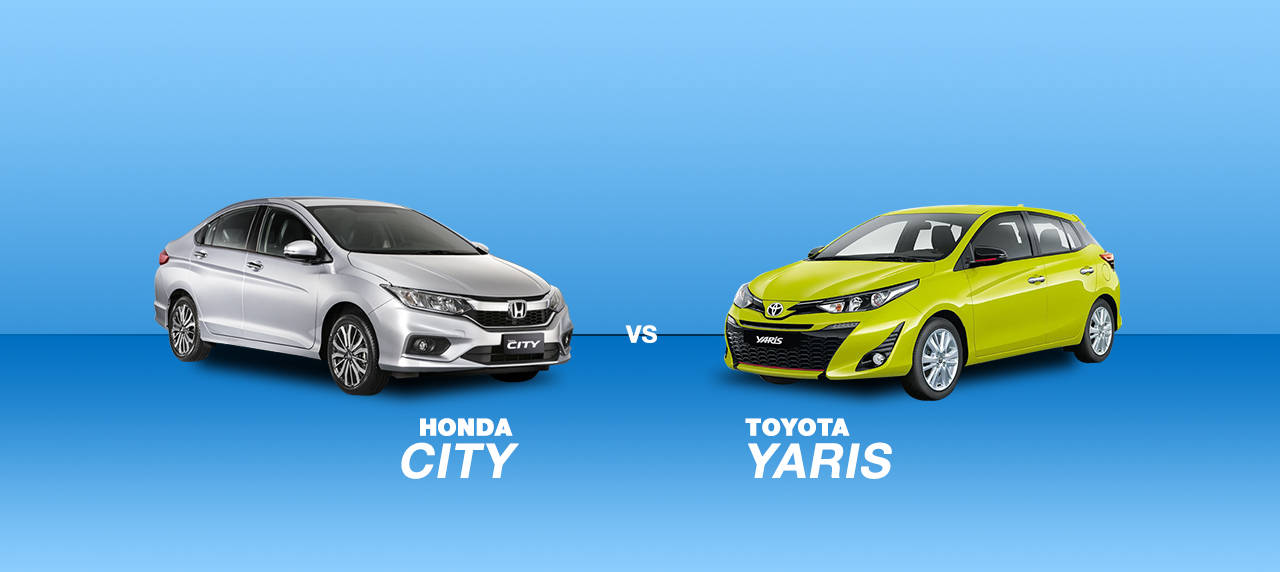 Looking for a subcompact car to take you to your daily commutes around the metro? Then you might want to check out the Honda City and Toyota Yaris. They are two of the most popular Japanese-made, subcompact cars in the Philippines today, and when pitted toe-to-toe, which do you think comes out on top? Allow us our two-centavos' worth:
The Toyota Yaris should be a better choice if you lean more towards a car with a slightly edgier outer design. It's great for single drivers, since its smaller size and slight edge in fuel capacity (compared to the Honda City) makes it fuel-efficient and easier to navigate around tight streets and corners.
Meanwhile, the more conservatively-designed Honda City comes out on top when it comes to power and torque compared to the Yaris (although it's heavier, which may affect speed). It's more flood-friendly due to a slightly higher ground clearance--all 10 mm of it--as well. Still, what makes the City come out far better is its cargo capacity--this is one vehicle that'll bite the Yaris into oblivion!
Still unsure what to buy? Here's a side-by-side comparison of the two:
[table id=60 />