Car Comparison: Suzuki Ciaz vs Hyundai Accent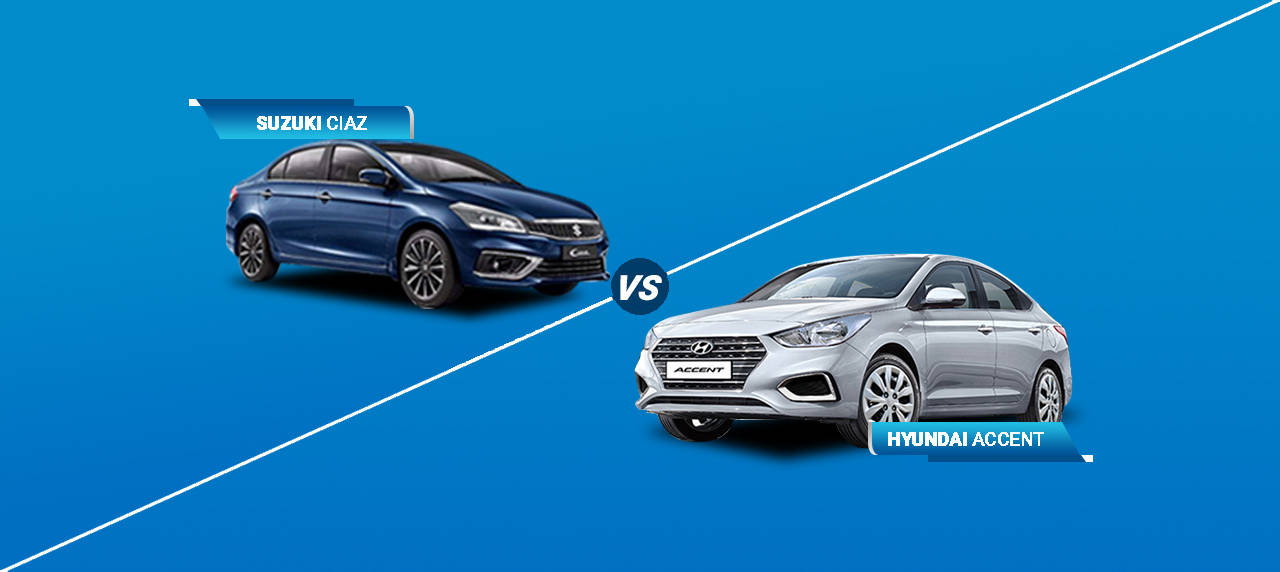 It's easy to understand why Filipinos have a strong passion for subcompact vehicles. The majority of our country's population lives in the cities and towns of the Greater Manila area and Metropolitan Manila areas. The average populace in these locations makes up a quarter of Philippine's entire population. It goes without saying that the majority of the country's car owners live in these cities, who unknowingly, contribute to the ever-growing predicament that is the congestion of Manila's tight and narrow roadways. That said, one of the more practical ways to get around the city is to use a small and compact vehicle. One that won't gobble up fuel and one that's small enough to get you through the scanty streets of the Metro. Enter the Suzuki Ciaz and the All-New Hyundai Accent. Toe-to-toe, the base variants of the All-New Hyundai Accent and the latest Suzuki Ciaz won't be your usual David and Goliath story. However, the Hyundai Accent has had a head start in the local automotive landscape giving it quite the following and a strong foothold in the Philippine automobile market. Suzuki's Ciaz, whilst somewhat new to the segment, looks to dethrone Hyundai with its features that are centered on comfort and practicality. Dimensions
Right off the bat, the Suzuki Ciaz offers a larger body than the Hyundai Accent, one of the many features of the Suzuki Ciaz that makes it a practical option. It's one of the largest subcompact sedans in the country even at the time of its initial release back in 2016. Higher ground clearance also means that it can carry four passengers without compromising the vehicle's overall integrity. The Suzuki Ciaz wants to have a strong presence in the local transport network vehicle service (TNVS) landscape where it plans to take a large portion of its market share. Having said, its long body and its fuel-efficient design make it a more attractive option for those wanting to enter the TNVS industry. On the other hand, the South Korean car manufacturer looks to re-brand the Hyundai Accent as a dynamic and more sophisticated vehicle. It's now big on style and in performance. After having been named as the most dependable subcompact vehicle by J.D. Power and Associates back in 2018, the Hyundai Accent seems to have risen from the ranks. Exterior The design and engineering of the Hyundai Accent speak of elegance and style. Its popping front grille coupled with the chrome trims on its front bumper further accentuates just how sophisticated its exterior is. Moreover, Hyundai proves that this improvement in design is more than skin deep. They have reinforced critical areas of the Accent's body using ultra high-tensile strength steel giving the All-New Hyundai Accent a more reliable exterior. The Suzuki Ciaz aims to exude the same level of sportiness and elegance, however, more impressive is how its exterior was designed to improve fuel efficiency. It boasts a lightweight, aerodynamic body that complements its roomy and ergonomically designed cabin. Interior The interior finish of the Suzuki Ciaz was intended to match that of its exterior. In the same manner, the interior offers a touchscreen panel equipped with an offline navigation system. Its front and rear windows also feature power controls while options like keyless push start and an Android OS capable touchscreen panel is made available only in Suzuki Ciaz's upscale trim levels. The Hyundai Accent offers the same interior features across the board. These features include a 3.8-inch LCD Display Radio with RDS audio system. Overall, the interior finish and the cabin atmosphere of both subcompact cars are built for the daily city commute. Engine
The Ciaz is equipped with Suzuki's K14B engine found in similar smaller vehicles from the same brand as the Suzuki Swift. It produces less power than Hyundai's Kappa engine but the aerodynamic build of Ciaz's exteriors seems to help boost the K14B engine. On the other hand, Hyundai's more able Kappa engine gives the Accent a slight advantage towards the Suzuki Ciaz proving it's more than just a family car and more than a grocery getter. Safety Both subcompact cars come with the standard loadout of safety features but the Hyundai Accent offers a version of its base variant without the safety suite. We know it's like playing a game and skipping the tutorials but the base variant without airbag comes at a lower and a more tempting price tag.
Price The Suzuki Ciaz only comes in three trim levels offering slight differences in terms of wheel size, curb and gross weight, as well as features on comfort and convenience.
Conclusion Choosing between both the Hyundai Accent and the Suzuki Ciaz is harder than it looks. However, looking at how you plan to use it will help you make your decision as the Suzuki Ciaz appears like it's built to be more of a workhorse thanks to its roomier cabin and smaller engine. If you plan on buying a subcompact sedan for personal use, you'd best be going with the Hyundai Accent with its wide range of trim levels allowing you to select a trim level that suits you best.