Chasing the Sun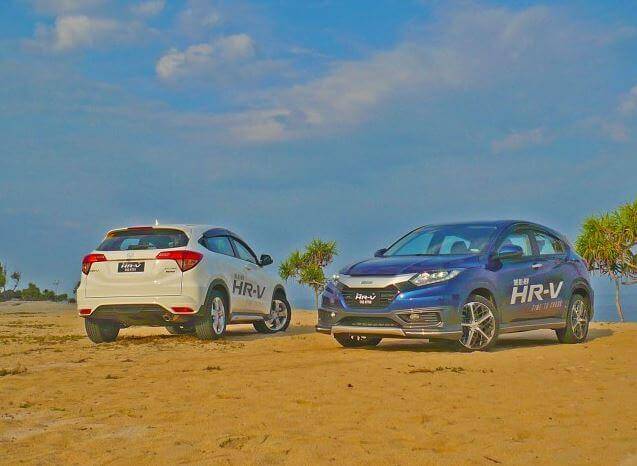 Every photographer knows that good lighting is an essential part of any photograph.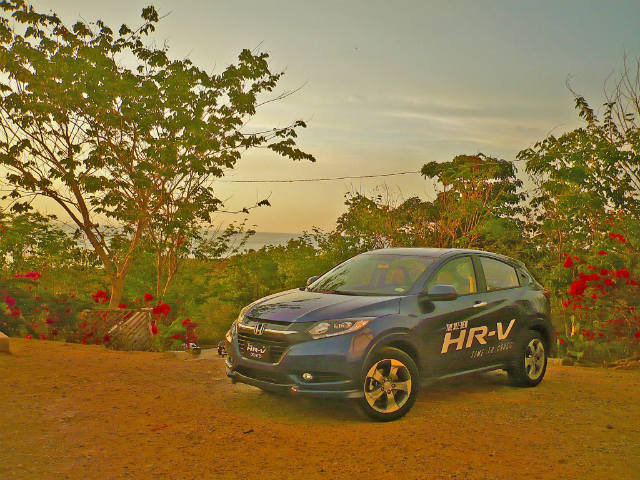 We knew this, like the back of our hands, when we traveled more than 400kms to chase down the sun in Bolinao, Pangasinan, trying to get that sought after "money shot" of Honda's new come-back car, the HR-V.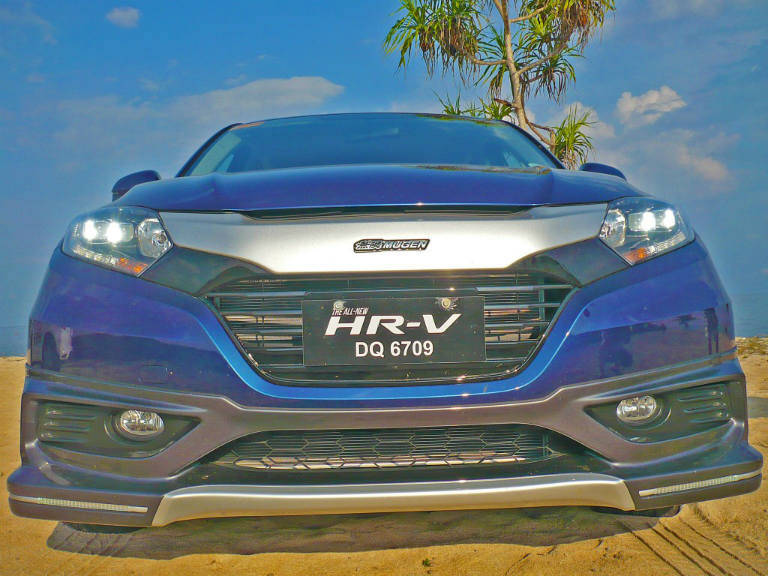 A day after their launch at the Harbor Tent in Sofitel Hotel, Pasay City, Honda Cars Philippines Inc. immediately placed a select group of motoring journalists behind the wheels of this spunky new ride from the Japanese car maker.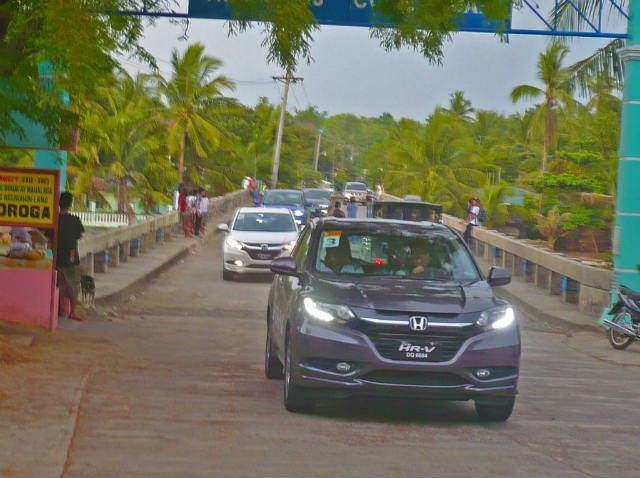 The HR-V of today is a far cry from its predecessor of the 90s. First, the abbreviation means 'Hip and Smart Runabout Vehicle' and the name itself seems to imply what HCPI's latest offering for the Philippine market is all about.

"The all-new HR-V was developed with a new definition in mind. HR-V now stands for 'Hip and Smart Runabout Vehicle," said HCPI president and General Manager Toshio Kuwahara during the launch.

"It presents the uniqueness in all dimensions, a premium and sporty crossover with high-class appeal that will fulfill the demands of a diversified lifestyle," he added.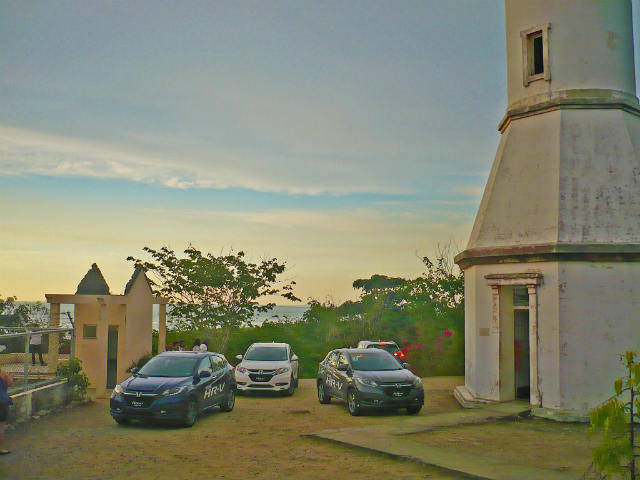 Breaking the Ice
From Seda Hotel in Bonifacio Global City in Taguig, we took the 8-hour plunge towards the northern-end of Pangasinan. Driving in tow with Business Mirror's Randy Peregrino and STV's Matt Mallari, I was assigned to take on the captain's helm for the Petron Lake Shore-Zambales and Bolinao-Tarlac stretches. Thrown into the mix was the Modern Steel Metallic-colored 1.8 EL CVT variant. It was a good way to further get acquainted with this new runabout performer, and test its fine features according to our preferences.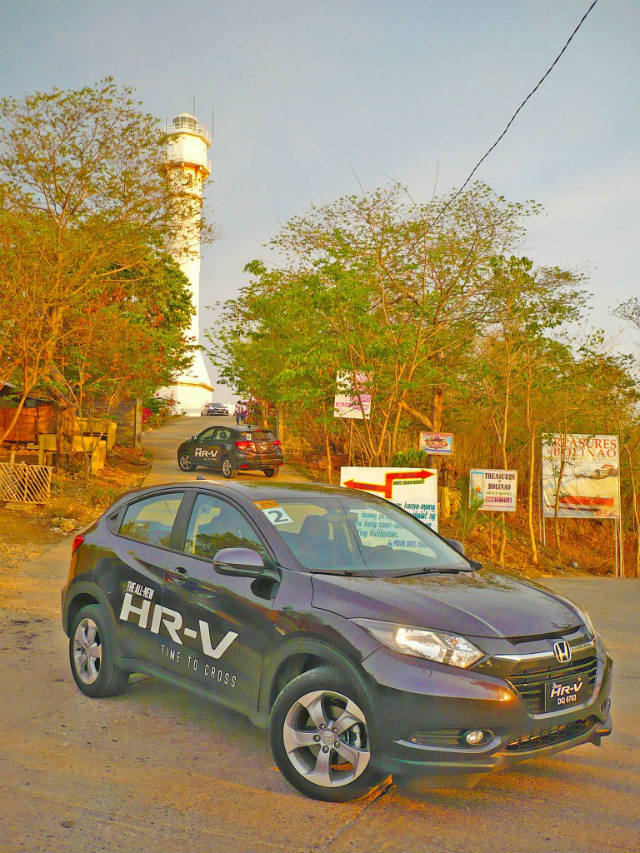 Instantly, we noticed its resemblance to the Honda Jazz soon after we stacked up our bags at the compartment for the two-day adventure. Although the HR-V is like the Jazz on instant growth pills, it still seems, feels and even smells like his little old brother. But that is hardly surprising as both cars are based on the same platform. The HR-V is, however, significantly larger than the Jazz, with an extra 9.1 inches in length.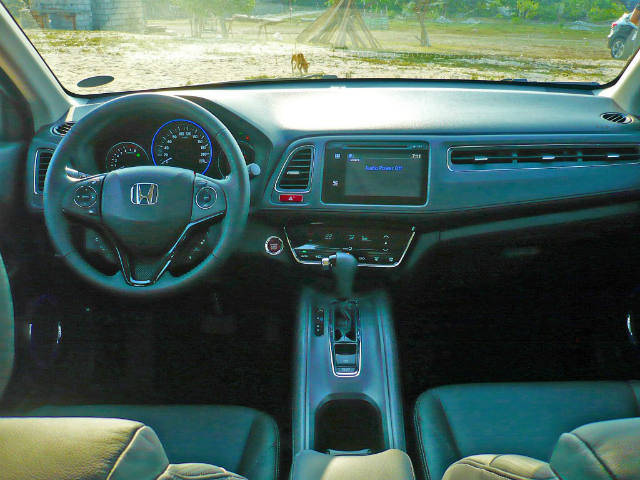 Seemingly like his sibling, the HR-V's seating configuration can also be altered according to the following: Utility Mode—with the seat folded flat, used for carrying two passengers and large items; Tall Mode—with the seat folded up. This is used for carrying two or three passengers and tall items like a standing electric fan that can be placed in the second row; and Long Mode—with the seat folded flat and the front passenger seat reclining all the way back. This configuration carries two passengers and very long items like a flagpole from the recent Independence Day weekend.

Furthermore, inside, the HR-V is loaded with impressive features. It has a user-friendly and intuitive interface so both the driver and passenger can quickly and easily operate the different system functions and features at their fingertips. Although it lacks a GPS navigation system, the dashboard, for instance, features a 7-inch touch screen display audio, Floating Illumination Rings, steering wheel mounted audio controls, an Eco-Coaching Ambient Meter (adjustable up to 7 colors), Smart Entry System with Push Start Button, Auto Air Conditioning with Touch Panel Control, and a Multi-Information Display (MID).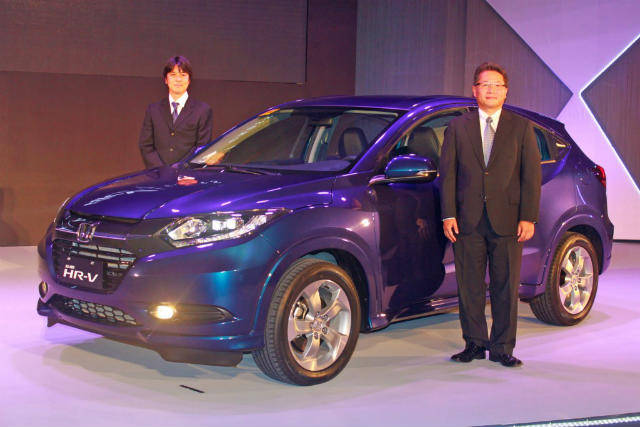 It's a good thing then that our 1.8 EL variant lived up to its "expansive cockpit" design concept as it incorporates quality materials with soft-touch and premium detailing, emphasized by precise bezels, sophisticated stitch lines and piano black highlights. The high-deck center console is also embedded to create a coupe-like personal feel. Sad for the Modulo and other lower end variants though, as they don't get to enjoy the same upholstery.

Driving-wise, our HR-V had cruise control and paddle shifters that made driving like a walk in the park, or something more akin to a fun-filled sporty playground. With the shifter in sports mode while using the paddles, it seems like it was born to run as the shifts were quick if not firm, and the engine even seemed to hum a slight induction tune that was somewhat engaging. The 1.8 comes to life with its maximum power output of 141 ps at 6500 rpm and 172 NM of torque at 4300 rpm. On the NLEX and SCTEX, it's smooth and nearly vibration-free, which, even at 120-kph, felt like we were only running at 80.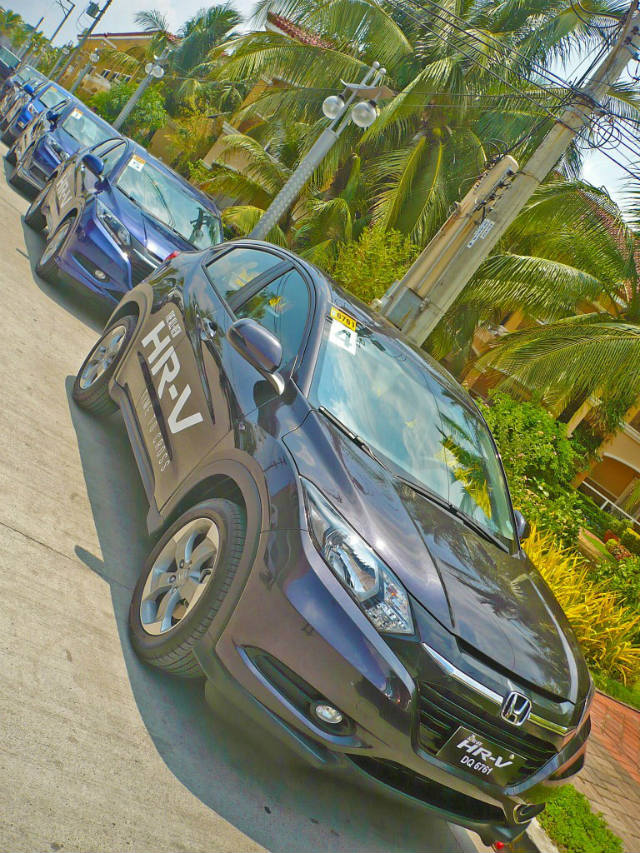 After hours on the road, we finally reached Bolinao, Pangasinan late in the afternoon. With lenses and shutters ready, we were in a hurry to catch the sunset. Eventually, our group found a spot by the lighthouse, with the kaleidoscopic vast vanilla sky in the back-ground.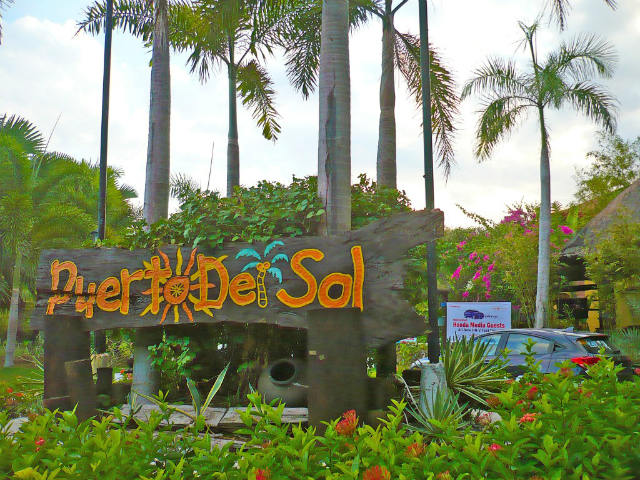 Here, aside from the eagerness to digitally capture the HR-V's beauty inside-out, we were caught in a trance as we realized that more than just visually appealing, this subcompact SUV is, undeniably, a hybrid of sorts.

Indeed, it's a crossover alright. It marries the personal feel of a coupe, the sporty exterior and comfort of a sedan, and the toughness and confidence of an SUV—high visibility, high ground clearance, full safety features and the usability of a minivan. It's like a 12-inch clubhouse sandwich with all the various dressings.

Moreover, the HR-V is a union of past and present. Everything that Honda did right in the 20th-century, like interiors, suspension and the finest details were in this present-day SUV.
To add to these, the HR-V also has full safety features, such as driver and passenger SRS airbags (with side and side curtain airbags for the top of the line variant), Vehicle Stability Assist (VSA), Hill Start Assist (HSA), Anti-Lock Braking System (ABS), Emergency Stop Signal (ESS), Multi-view Reverse Camera with Dynamic Guidelines (for the mid and top of the line variant) and rear sensors for the top of the line, Seat Belt Reminder, ISOFIX and Immobilizer. The All-New HR-V is the first vehicle in the Honda line-up locally to have the Electric Parking Brake (EPB).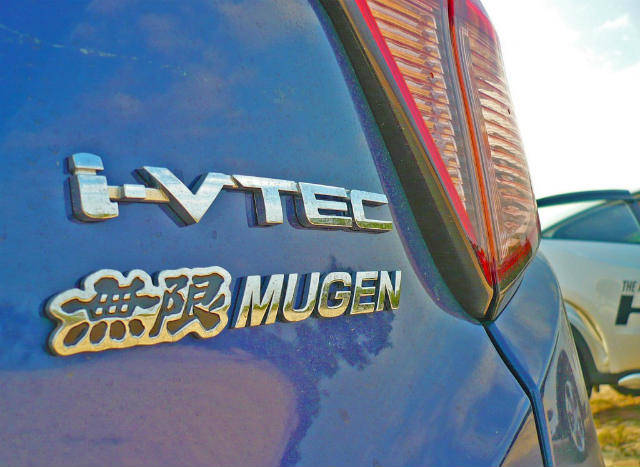 Suggested retail prices for the All-New HR-V are as follows: P1.190 million (for 1.8-liter S CVT), P1.230 million (for the E CVT), and P1.340 million (for the EL CVT). For tuners, the Modulo and MUGEN accessories are also made available which can be purchased individually or as a package. The 1.8 E CVT Modulo is priced at P1,290 million while the 1.8 EL CVT Mugen at P1.5 million.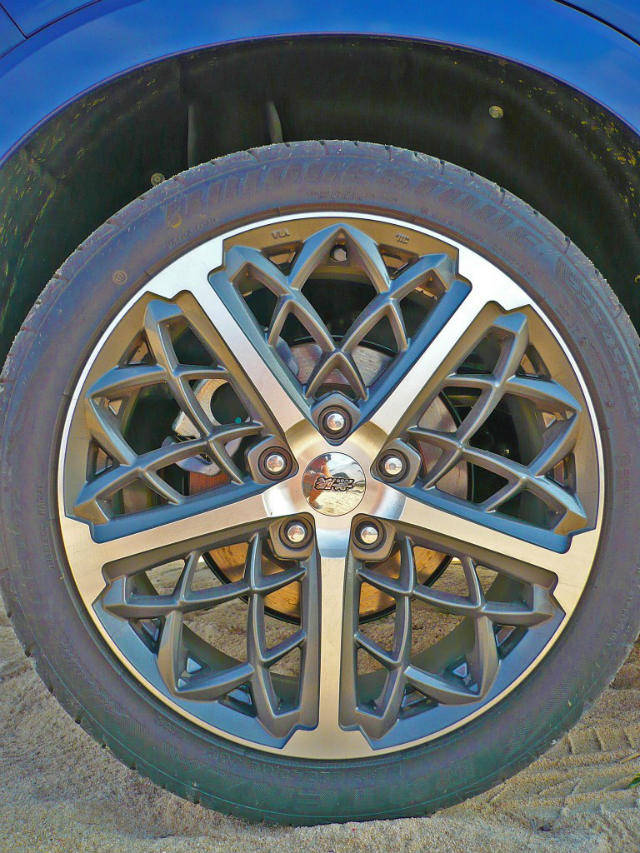 Buyers can choose from a variety of colors: Morpho Blue Pearl (EL and E variants), Carnelian Red Pearl (E and S variants), Ruse Black Metallic (EL, E and S variants), Modern Steel Metallic (EL, E and S variants), White Orchid Pearl (exclusive in EL variant), and Taffeta White (E and S variants).
After the official launch and test-drive experience, the all-new HR-V, I could say, left us with a fine photo-finish memory of a "throwback" compact SUV in a modern colorful setting.
Text and Photos contributed by: Ronald Delos Reyes