Euro NCAP gives 2020 Toyota Yaris full 5 stars for safety
The European New Car Assessment Programme (Euro NCAP) recently released the result of its latest vehicle tests in which revamped 2020 protocols were applied. When the smoke cleared on the initial round of testing, the Toyota Yaris, emerged with a full five star rating.

The fourth-generation Yaris was subjected to the standard tests including the new all-new frontal offset, which replaces the outmoded version in place since 1997. The new version is the first to feature a counter-measure for injuries in far-side impacts.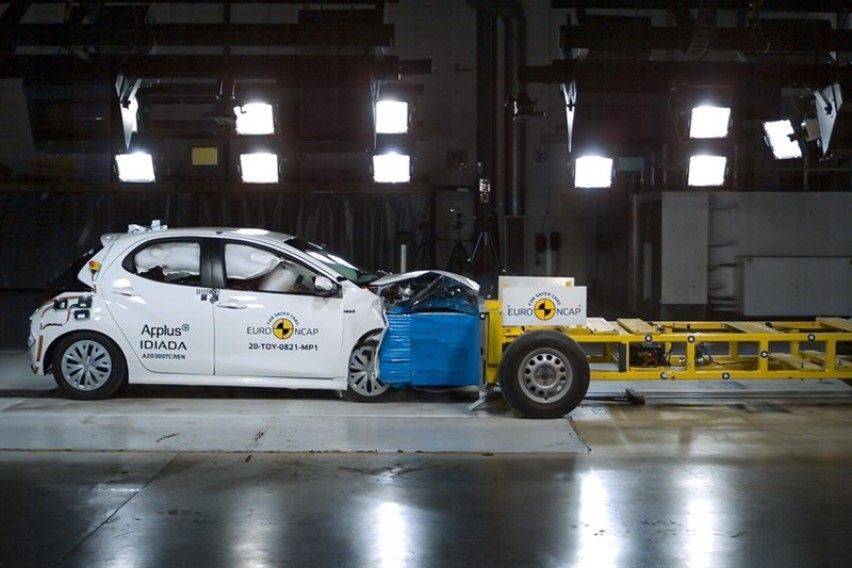 The mobile progressive deformable barrier (MPDB) test, another new addition for 2020, assesses the protection a car offers its occupants as well as the risks it poses to the car it has crashed into. The Toyota city car managed to do well in this area, with its small size and benign front end making it one of the less aggressive crash partners on the road.

Meanwhile, the Yaris has two center-mounted airbags that deploy during a forceful side impact to prevent an occupant from being thrown to the opposite side of the vehicle, reducing the risk of occupant to occupant contact that could lead to additional injury.

The Yaris also showcases the rapid advancements in crash avoidance technology: the latest generation of Toyota Safety Sense now can stop the vehicle during turning to avoid a crash with oncoming traffic.

All these new safety features practically ensured that the small Toyota city car will pass Euro NCAP's tests with flying colors.

Euro NCAP's Secretary General, Michiel van Ratingen, extended his congratulations to Toyota for the Yaris' stellar safety results.

"Congratulations to Toyota on a top rating for the Yaris," van Ratingen said. "This has been a tough year for all concerned and I am grateful to Euro NCAP's labs and employees who have worked hard to deliver safety, while staying safe.

"We have had to adapt quickly to new working practices, and it is pleasing that the first car rated this year should have gone so far to address the safety issues that are emerging as top priorities," he added.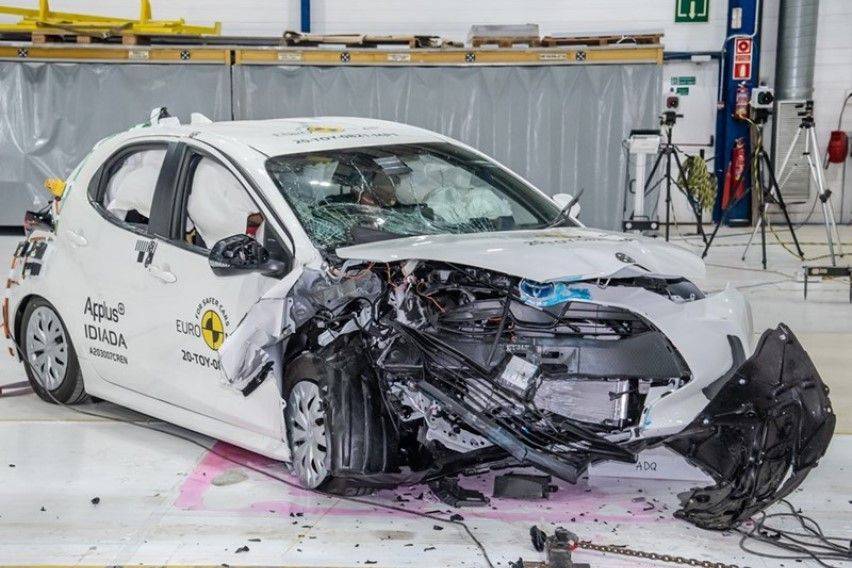 The 2020 changes are only the first salvo of a wide ranging set of adjustments that Euro NCAP will implement in its practices.

Beginning 2022, the European Union will make mandatory a number of active safety systems in all vehicles, and Euro NCAP is adapting to ensure all these new systems meet stringent industry safety standards.

The implementation of the said systems, which is outlined in the revised EU General Safety Regulation (GSR), include tire pressure monitoring, advance emergency braking, lane-keeping assist, and intelligent speed adaptation.