Toyota Is Remaking New Parts for Old Supras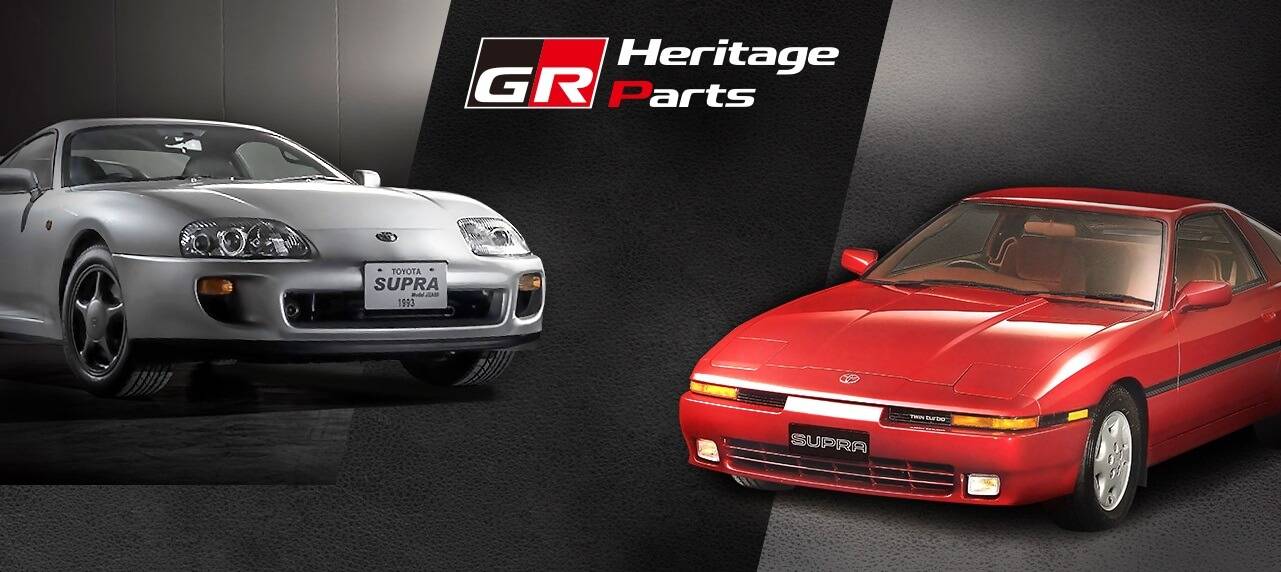 Attention third-gen and fourth-gen Toyota Supra owners: you can once again buy Toyota-made spare parts for your old vehicles. Finally, you can bid those cheap knockoffs goodbye and install high quality original equipment manufacturer (OEM) parts for your baby.
Toyota Gazoo Racing, the popular Japanese vehicle maker's motorsports arm, announced the launch of the GR Heritage Parts project which 'reprints' A70 Supra and A80 Supra parts that have long been discontinued.
The term 'reprint' suggests that 3D printing technology was probably involved in reproducing the spare parts in one way or another, although press releases and other info about the project do not confirm this.
With the resurrection of the Toyota Supra, it's only fitting that Toyota also gives a nod to those who have helped made the model the icon that it is today.
Before you get your hopes up about fully restoring your old Supra though, know that the list of new replacement parts is small. The third-gen A70 gets the most parts, which include propeller shaft, door handle, fuel sender gauge, weather strip, and front emblem. For the fourth-gen A80, replacement parts include headlamp, door handle and brake booster.
©toyotagazooracing.com
The new products are scheduled for a 2020 release. Toyota says that product details such as part numbers and release date will be available on the official Toyota Gazoo Racing website sometime in the middle of 2020, although the manufacturer warns that it may pushed as far as 2021 should production issues come up.
When the replacement parts be finally available, customers may purchase them at Toyota dealers in the same way as they do regular parts.
Toyota also plans to exhibit the new parts at this year's Tokyo Auto Salon, which runs from January 10 to 12 at Makuhari Messe (Mihama-ku, Chiba).
If you don't see the parts you're looking for listed among those that will be made, there may be hope yet, because the company is looking to offer more parts, and the Toyota Gazoo Racing website lets you send you requests for what they should produce next. Here is a link to the request page. Be sure to click the 'Translate' button.
If enough people send their request for a particular part, then chances are good that you may see your sought-after part available again soon. Now would be a great time to revisit those old Toyota Supra forums of yours and launch a campaign of your own with your fellow Supra lovers. Rally the troops and flood Toyota with your requests!
©toyotagazooracing.com