Toyota Japan now has an online used vehicle store
Toyota Motor Corporation (TMC) recently "broke ground" on a new store for selling used cars, only you can't visit this one in the real world.
The new Toyota Used Vehicle Online Store contains every aspect of used car buying that anyone will ever need, from quotation to contracting, the automotive giant claimed. The new online service for Toyota customers also makes it possible to buy a used car anytime, 24 hours a day, 365 days a year, without the hassle of visiting a dealership or store.
Buyers get to choose from an extensive selection of vehicles including compact cars, minivans, sport utility vehicles (SUVs), and even hybrid electric vehicles (HEVs), with an initial inventory of 200 vehicles sourced from different Toyota dealers, according to the brand.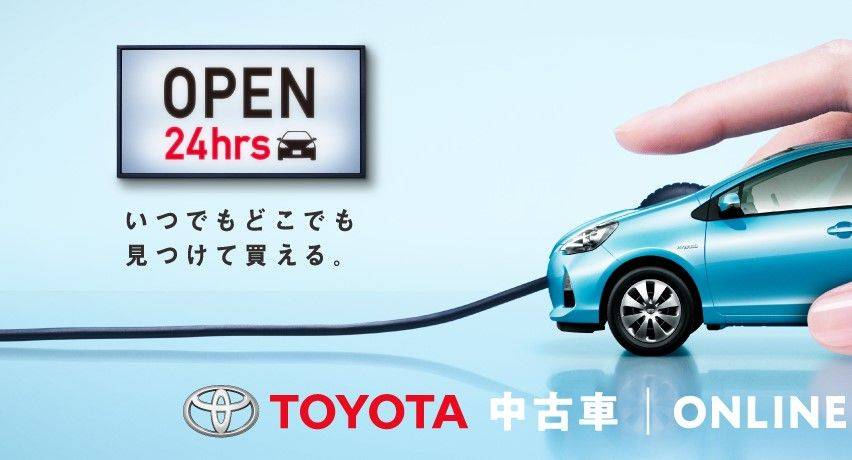 E-commerce has been on the uptrend in the past few months, what with car companies practically getting 'coerced' into the method because of sanitary and social distancing guidelines. Automobiles remain an important commodity under the New Normal, and so an increasing number of people are requesting a way to purchase a car without the need to meet in-person.
"The Toyota Used Vehicle Online Store is in response to these customer requests, making Toyota the first Japanese manufacturer to launch such a service in conjunction with its dealers, in an effort to resolve impediments to car purchasing," a statement from the company read.
TMC provides this step-by-step guide for purchasing a used vehicle from its online store:
Access the Toyota Used Vehicle Online Store and select the desired vehicle.
After selecting options and payment method, etc., the system automatically prepares a quotation.
Customers enter their information online. When the order has been confirmed, an agreement email is sent to the customer and the contract is completed.
The order agreement email contains bank account information for customers to make payment via bank transfer or in installments.
Registration paperwork is sent by post to be completed and returned by the customer. Vehicle delivery is possible approximately two or three weeks later (for collection at a dealer).
Buyers can choose between single or two-part bank transfers to settle their purchase. Selection and screening for payment in installments is also handled online.
Delivery of purchased used vehicle will be done at the contracted dealer.
TMP also plans to roll out an online store for its new vehicles in the future.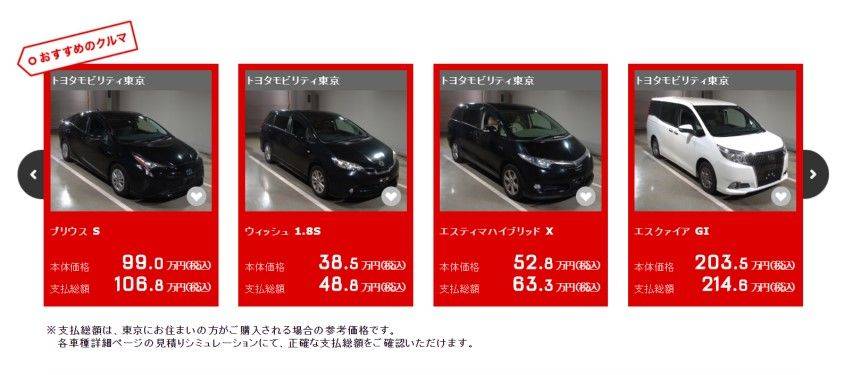 The move mirrors a similar initiative done by TMC's local counterpart, Toyota Motor Philippines (TMP).
Last June, TMP launched the Toyota Virtual Showroom, allowing car shoppers to peruse new Toyota vehicles as if they were physically present inside a Toyota dealership.
Once purchased, TMP will even deliver a newly bought car directly to the buyer's doorstep.
Photo/s from Toyota
Also read:
Toyota restarts dealership operations in GCQ areas
Toyota Is Remaking New Parts for Old Supras