First Batch of Bentley Bentayga Hybrids on Their Way to Proud Owners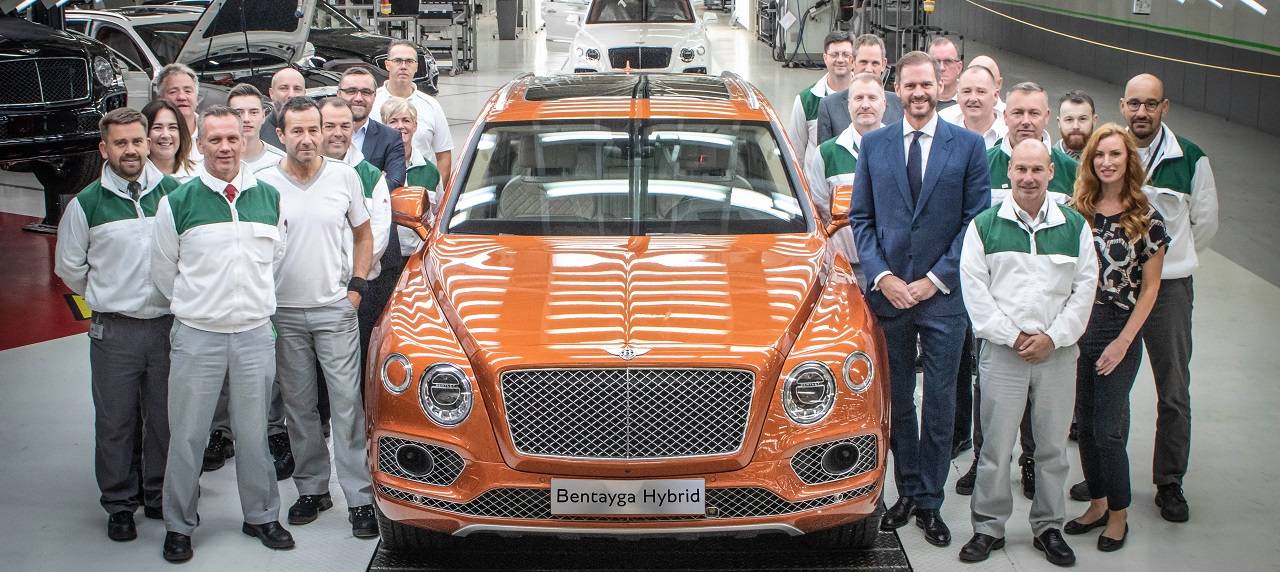 Bentley has begun delivering the first batch of the Bentayga Hybrid SUVs, marking a major milestone for the British luxury car maker as it pushes toward 'sustainable luxury mobility.'
Development of Bentley's plug-in hybrid electric vehicle (PHEV), which the brand claims is the most luxurious in its class, has been a long-time coming, preceding its first all-electric luxury SUV scheduled for a 2025 release.


Bentley's first plug-in hybrid model combines a powerful new, 3.0-liter turbocharged V6 gasoline engine with an advanced electric motor that delivers instantaneous response. The technologically advanced car, which also happens to be the brand's most efficient model yet, has an all-electric range of 39 kms, with  CO2 emission returns amounting to a measly 79 g/km (WLTP--weighted, combined). As for fuel consumption, the car uses up 3.5 liters of gasoline per 100 km (WLTP--weighted, combined).

The Bentayga PHEV boasts three hybrid drive modes: an EV Drive (electric motor only), Hybrid (electric motor and engine), and Hold Mode (electric motor and engine, with operations optimized for the use of the electric motor). In all modes, energy is recovered to the battery through regeneration during deceleration.
The Bentayga Hybrid utilizes future-focused technology to provide a unique, serenely quiet, and luxurious driving experience. It is also the only plug-in hybrid vehicle in the world with 64 standard colors and unlimited bespoke options.
The pioneering Bentayga Hybrid blazes the trail for Bentley's push toward an electrified future. By 2023, Bentley will have an electrified version of all the models in its lineup.
"The delivery of the first Bentayga Hybrid models is a historic moment for Bentley, taking us a step closer to the roll-out of truly sustainable luxury mobility solutions," said Peter Bosch, Bentley's board member for manufacturing, in a press release.
"As we prepare for the next 100 years, we are investing significantly in new initiatives that reinforce our commitment to sustainability, as demonstrated by the visionary all-electric Bentley EXP 100 GT concept," Bosch added.
The Bentayga PHEV starts at a ridiculously luxurious price GBP 133,100, EUR 141,100 or USD 160,000--which amounts to PHP 8.3 million in today's rates, and that's before taxes and fees.