Ford Expedition vs. the competition: Your other local full-size SUV options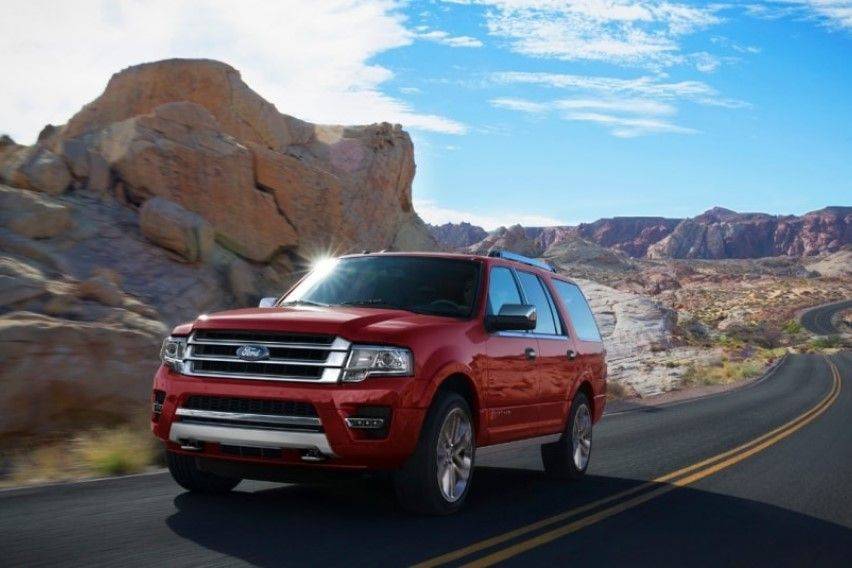 If you're looking for the largest SUV in the Philippine auto market, look no further than the Ford Expedition. It's got plenty of room for passengers and cargo alike, and when combined with topnotch luxury amenities, it's easy to see why many A-list celebrities prefer it over other SUVs in the market.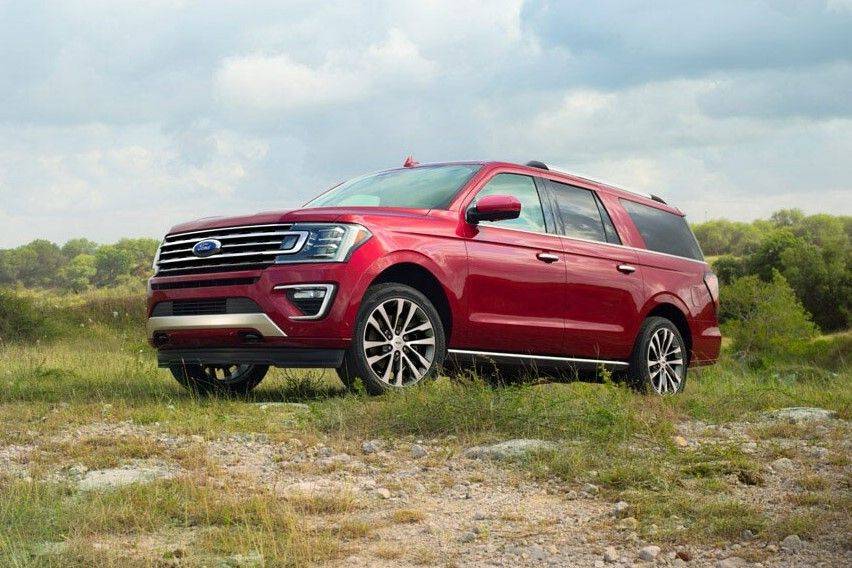 Ford launched the fourth generation Expedition in 2018, and the model carries over to this year. Despite being two years old, the SUV's multitudinous features remain up-to-date, especially where electronics and tech as concerned. Advanced features such as blind spot indicators, wireless charging pad, automatic climate control for all rows, customizable pedal settings, and the technically advanced Ford Sync 3 infotainment system ensure the 2020 Ford Expedition won't be obsolete anytime soon.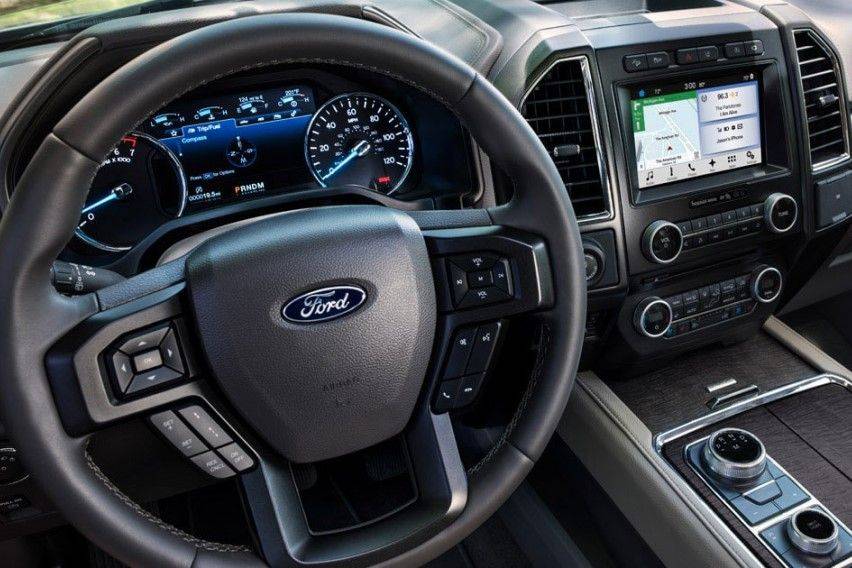 There's also a terrain management system, multiple 4x4 modes, and an off-road gear setup just like the one found in the Everest, so rest assured, this beefy SUV can take you, your extended family, and all your travel gear to any destination you can conjure.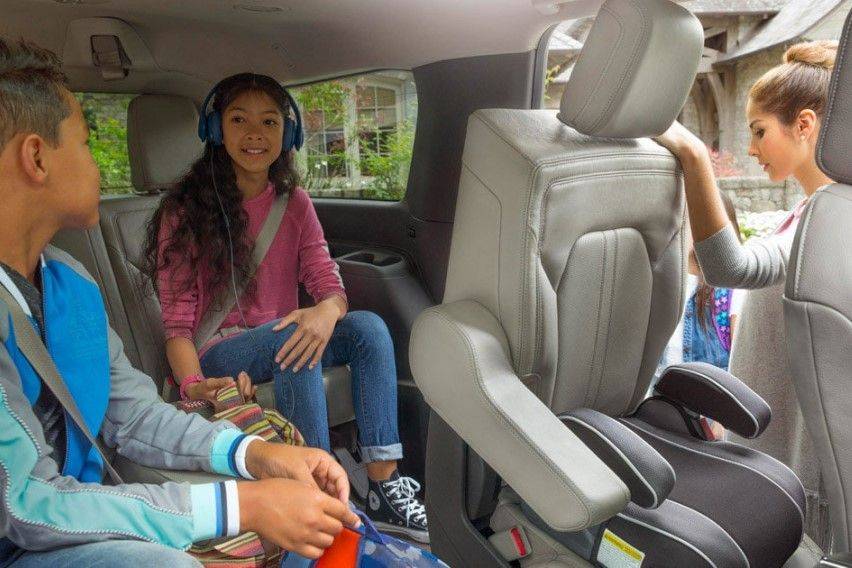 As a heavy hitter in its category, the Expedition doesn't come cheap. With two different variants (Expedition 4x4 Limited EL with Bucket Seats - PHP4,612,000; Expedition 4x4 Limited EL - PHP4,479,000), buyer's options are also limited. So if you think the Blue Oval's full-size SUV offering is not for you, here are your other great choices.

The Toyota Land Cruiser 200 commands your utmost respect—and it's not just because of its imposing immense size on the road. With the Land Cruiser nameplate now 69 years old and still riding high, it goes without saying that a lot of painstaking effort goes into the manufacture of Toyota's premium SUV.

The Land Cruiser 200's 4.5-liter V8 turbodiesel engine can churn around 232hp and push out a hefty 615Nm of torque. Mated to a 6-speed automatic sequential transmission, the Land Cruiser's chassis support consists of a double wishbone independent at the front and a 4-link type at the back. These are enhanced by kinetic dynamic suspension system stabilizers.

Inside, plush accoutrements such as powered leather seats, multiple accessory power outlets, 4-zone auto climate control, and 6-speaker audio give occupants plenty of reasons to simply sit back and enjoy the smooth ride, which is significantly enhanced by multiple drive-improving technologies such as cruise control, vehicle stability, active traction, multi-terrain select, and a massively impressive CRAWL control system that automatically adjusts the throttle and brakes on five low-speed settings so the driver can focus on steering.
Mercedes-Benz GLS (PHP8.9 million)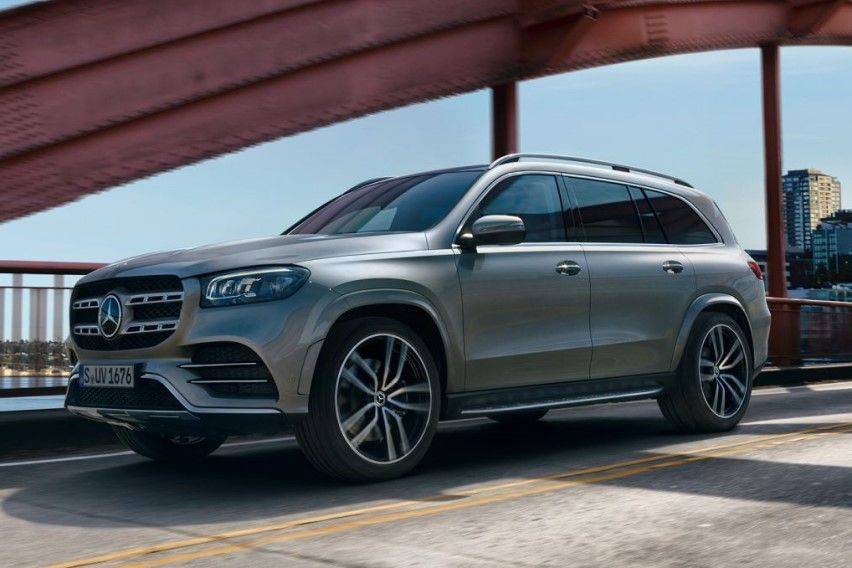 The most opulent Mercedes Benz SUV ever made recently landed on our shores around March of this year. Powered by an equally massive engine—a 3.0 liter inline six turbocharged mill that comes mated with the 9G-Tronic automatic transmission—the GLS is good for 330hp and 700Nm of torque. If this doesn't impress you, then perhaps the ultra-luxurious leather, wood trims, and brushed aluminum accents of the interior will.

Add to that, the Mercedes-Benz GLS cabin is also fitted with automatic climate control, head-up display, two 12.3 inch screens powered by the latest Mercedes Benz User Experience (MBUX) system, and a topnotch Burmester audio system that immerses the cabin in hi-fi surround sound. The cabin is also dispersed with 64 LED mood lighting bulbs for when the feeling strikes.

Outside, Multibeam LED headlamps frame the large grille, along with sweeping, contoured lines that make the car look both sleek and aggressive. Four 21-inch AMG five-spoke light alloy wheels further lend the GLS some stratospheric allure. Of course, no Mercedes-Benz will be complete without the most advanced safety systems, and the GLS certainly doesn't disappoint with its Lane Keeping Assist, Blind Spot Monitoring, Active Brake Assist, 360 degree camera, and the extremely useful Parktronic system with Active Parking Assist.

The Mitsubishi Pajero remains powered by a 3.2-liter in-line 16-valve turbocharged and intercooled VGT Di-diesel engine that dishes out 189hp and 441Nm of torque. This engine is mated to a an INVECS-II 5-speed automatic with Sports Mode, aided by a Super Select four-wheel drive system that delivers the stunning off-road prowess that this timeless SUV is known for.

The latest Pajero's cabin welcomes a new 6.9-inch touchscreen interface that links to a multi-media entertainment system with GPS navigation functions. Interior comfort is enhanced by the addition of power-adjustable seats (10-way for driver, 4-way for front passenger), rear air conditioner vents, audio/video jack, USB port, and genuine leather upholstery.

The Nissan Patrol Royale is easily one of the ideal choices in the Philippine market if you're considering to purchase an upmarket SUV. It's less pricey than most of the options here, but not any less endowed than its peers. And the 3075mm wheelbase ensures all occupants have plenty of legroom to enjoy.

Under the hood of the Patrol Royale is a 5.6-liter V8 gasoline engine that boasts a powerful 400hp and 560Nm, mated to a 7-Speed AT with Manual Shift Mode. A Variable 4X4 mode allows drivers to effortlessly switch between four drive modes for ultimate off-road performance further aided by an independent double wishbone suspension with hydraulic body motion control. Other noteworthy features include vehicle dynamic control, a 13-speaker Bose audio player, and rear entertainment system that helps keep young passengers at the back plenty occupied during travel.

Photos from Toyota, Mitsubishi, Nissan, Mercedes-Benz, Ford