Toyota Prius C: Pros and cons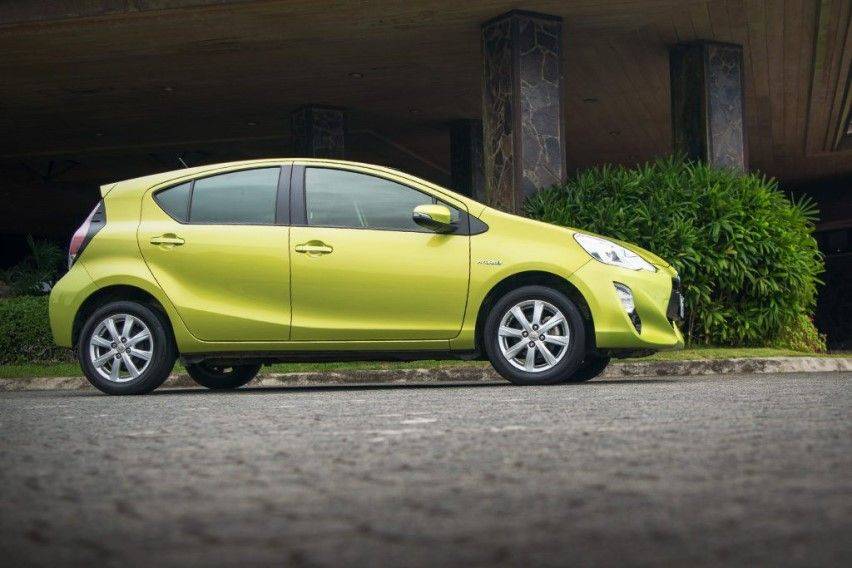 Toyota Motor Philippines (TMP) brought the Prius hybrid sedan to the country in 2009, making it the the pioneering hybrid car in the Philippines. Three years later, the Japanese marque brought in its hatchback sibling, the Prius C.

However, Toyota's early gamble on electrification proved to be one of its rare misfires, as the country clearly wasn't ready for these vehicles.

Fast forward 11 years later, and the Prius sedan and Prius C hatchback are still present on TMP's roster, albeit reportedly on an "on order" basis, meaning you can't troop to your nearest Toyota dealership to check the vehicle out.

Unfortunately for this Prius duo, lengthy wait time is the least of their troubles, as there are far more affordable vehicles with far better ranges available in the market today. They even have competition from Toyota's own lineup, the hybrid versions of the Corolla Altis and Corolla Cross!

Be that as it may, the Toyota Prius C remains one of the best electrified options out there, and not only because there are so few, but because it is first and foremost a high quality car.

So what's good about the Toyota Prius C? And what's bad about it? We list down the vehicle's pros and cons of this electrified hatch from the country's premier car brand for your car shopping convenience.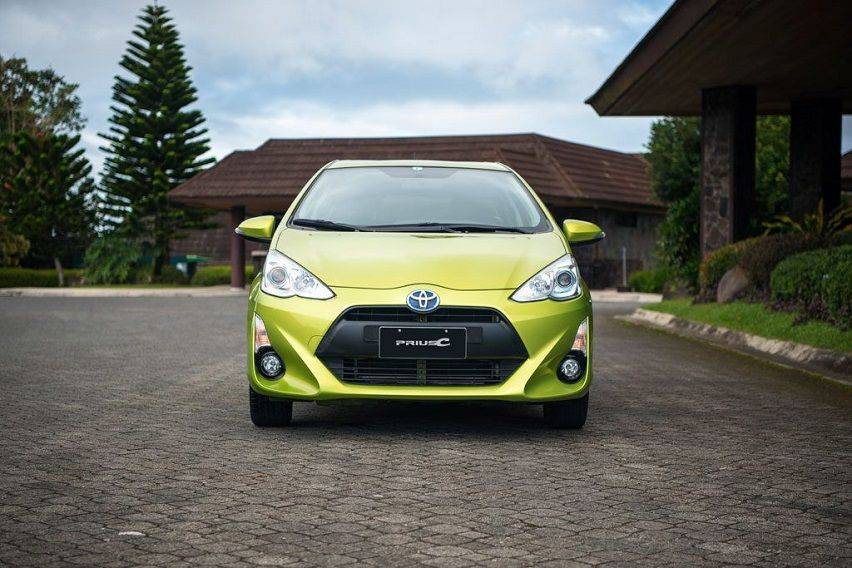 TMP is offering only one Prius C variant, and judging from its contents, it's the only one you'll ever need. It's got tons of powered creature comfort (push start, driver seat, windows, doorlocks, rearview mirror, etc.), S-flow climate control, shift-by-wire transmission, leather upholstery, and so on. Infotainment is housed in a 6.5-inch display with Bluetooth and USB connectivity plus call and audio streaming functions. A 3.5-inch TFT screen displays trip information.

Unlike its sedan cousin, which was heavily criticized for its bland and boring appearance early on, The Prius C has been a stylish city hatch from the get-go. Entering the global market in 2012, the Prius C's sharp and stealthy design cues at the front is matched by smartly placed bulges at the back, giving the car a look that's equally sleek and muscular. Simple yet stylish 17-inch alloy wheels and a special rear spoiler further add enticement to the Prius C' overall allure.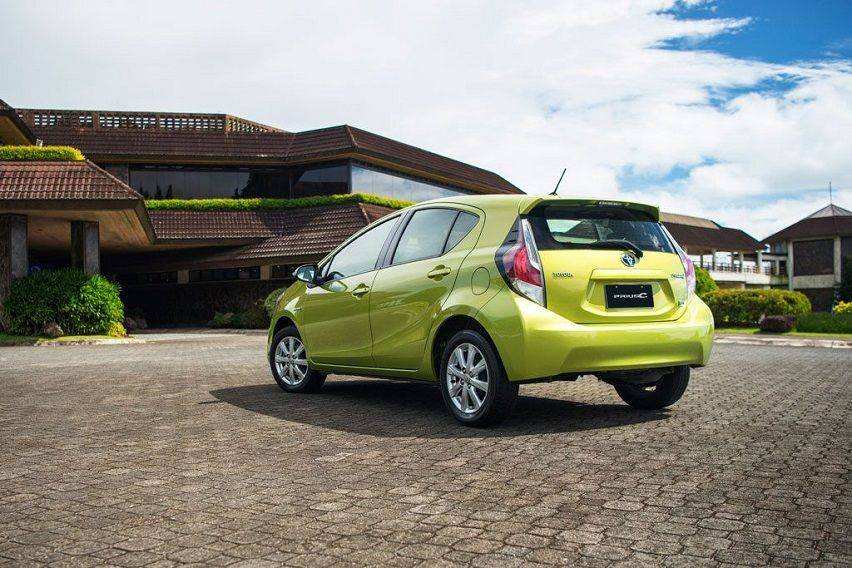 Anyone who's ever owned a car know that fuel costs are a huge cash drain. You can avoid all that extra expenditure by making the Toyota Prius C your car of choice. The current locally available model is propelled by a Hybrid Synergy Drive, Variable Valve Timing - Intelligent, 4-cylinder in-line DOHC, 16 valve powertrain, pushing a combined 72hp and 111Nm of torque. This combo has a reported fuel economy of 54mpg (23km/l) in the city and 50mpg (21 km/l) on the highway. Efficiency is further raided by an Electronically Controlled Continuously Variable Transmission (CVT) with ECO and EV Mode Settings.

Global warming and climate change issues are only getting worse, and so everyone needs to do their part to ensure that the rest of the world still has a future to look forward to. Hybrids like the Prius C hatch release less carbon and other harmful emissions into the atmosphere than their combustion engine-equipped counterparts, and that can only benefit the environment in the long run.

Renowned Toyota reliability

You can't really go wrong with a Toyota. It's the number one car brand for a good number of reasons, and one of those reasons are, the quality of their cars simply cannot be ignored. You can still probably see a good number of Toyota Tamaraw FX around, and that's all the proof needed to convince anyone that Toyota's cars are built to last.

With a PHP1.97 million price tag, the Prius C is well out of reach of many car buying Filipinos. Comparatively, there are more affordable hybrid options out there—even within Toyota's stable, hybrid versions of the Corolla Altis and Corolla Cross are cheaper by over PHP300,000! With that in mind, the only possible reason that buyers would go for the Prius C is the luxury and convenience features, which come plenty.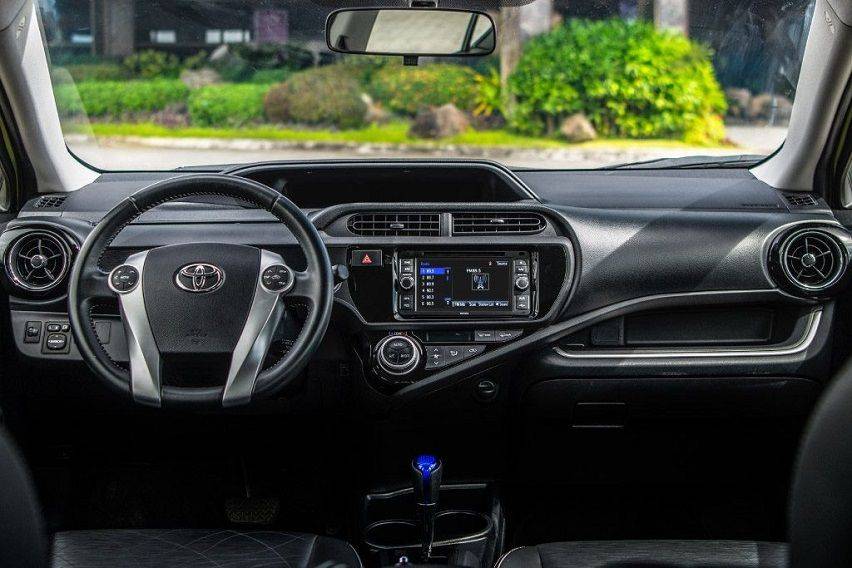 The Prius C that TMP is selling is at least three years old, as photos on their website show from both the 2015 and 2017 year models. Despite there being an abundance of features, so much has happened in three years within the realm of in-car technologies, that some of the Prius C' onboard systems can be considered obsolete. It's also lacking a lot of Toyota's standard highlights today, such as the Toyota Safety Sense driver assistance suite, Apple CarPlay and Android Auto Connectivity, and GPS navigation, to name a few.

It takes the Prius powertrain over nine seconds to accelerate to reach 100kmph from a standstill. For those looking for a highly responsive hybrid, the Prius C is not it. Granted, top speed is pretty decent at 180 kmph, but again, it's not enough for those who have a need for speed.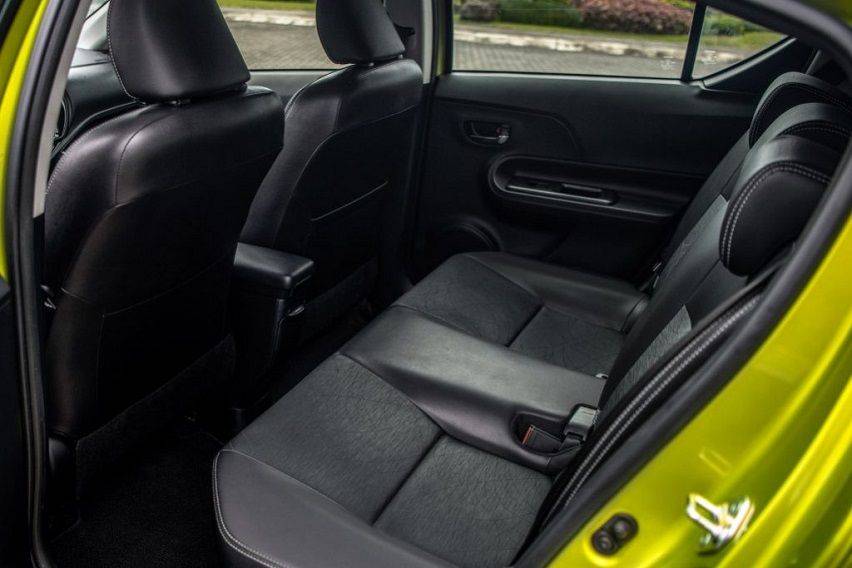 The backseat area is intended more for children or persons of smaller stature. To put things into perspective, the Prius sedan has a total of 64mm difference in legroom between front and rear, and that already feels cramped. The Prius C has a shorter wheelbase than the sedan—2550mm to the latter's 2700mm. This will likely be a huge source of discomfort for those with very tall family members.

Styling is an acquired taste

Though it's a lot prettier than its sedan sibling, Not everyone's going to go for the Prius C's marriage of sleek and beefy design cues. Its many similarities to the Yaris doesn't help it either. But for those who don't want their hybrid to call too much attention, the Prius C's subdued appearance will be a godsend.