Hyundai unveils COVID-19-ready H100 vans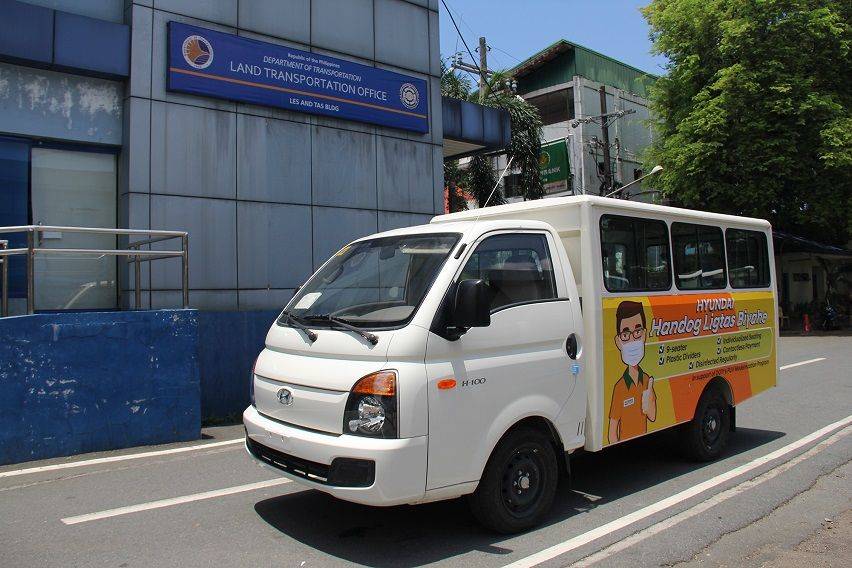 General community quarantine (GCQ) in the Metro begins today, June 1. Although the designation lifts certain restrictions on mass transportation, commuting in the National Capital Region (NCR) is far from normal, as sanitation and social distancing guidelines remain in place, which is expected to severely reduce the capacity of Metro transport systems.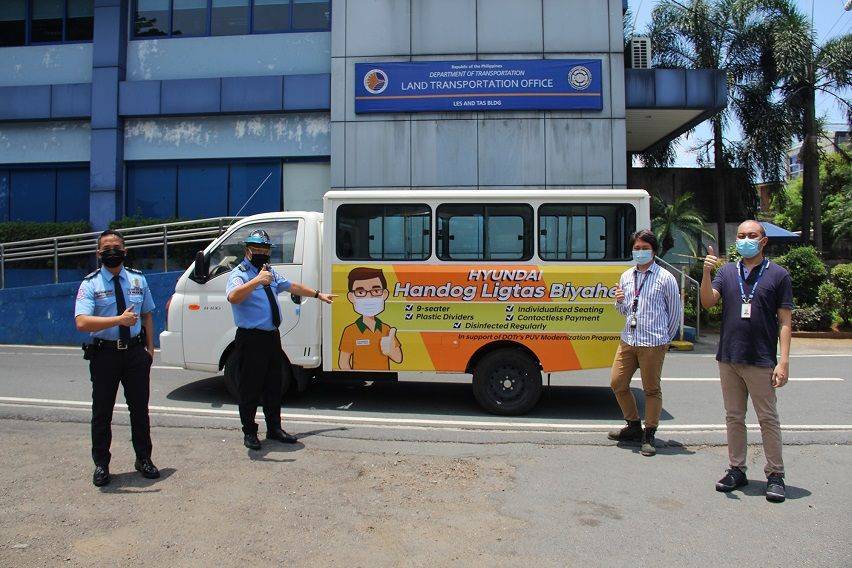 Dubbed as the "Ligtas Biyahe" vans, updates designed to uphold the government's safety guidelines for the COVID-19 pandemic include individualized seating, which replaces the usual bench-type seating so that social distancing measures can be enforced. The vans also have transparent plastic dividers separating each passenger. Special disinfectant dispensers and antimicrobial floor mats have also been installed.

The first four prototype vans being handed to the DOTr are meant to support the agency's Libreng Sakay for Frontliners program. The vans will be on loan to the government agency for three months.

Hyundai's COVID-19 vans will also have commercial-use versions which will have a front and back contactless payment system supplied by Beep.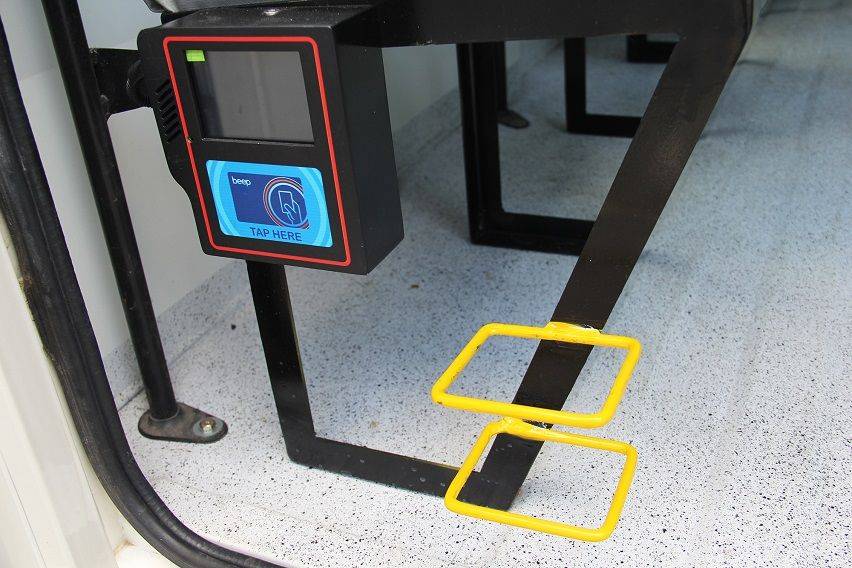 "In just a few weeks since its conceptualization, we were able to manufacture vehicles that are not only safe, efficient, and convenient, but enabled for contact-less transactions," said HARI President and CEO Maria Fe Perez-Agudo.

"These 'Ligtas Biyahe' vehicles underscore our pledge to ensure the health and safety of our customers in these challenging times. Employees, businesses, and the riding public can have peace of mind when they ride our vehicles," she added.

Perez-Agudo furthered that Hyundai PH is keeping an eye and ear out for any developments that would help the company "assist customers and the general public" as the country moves to the 'New Normal' way of life.

Photos from Hyundai Philippines