Limited Rolls-Royce Phantom Tempus Collection debuts in China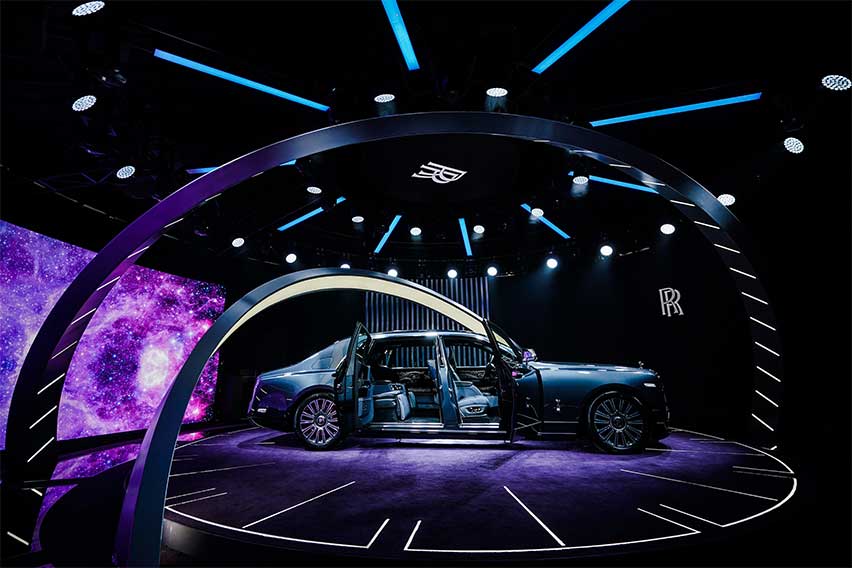 The Rolls-Royce Phantom Tempus Collection that recently debuted in China is a time traveler, if you will. Although time is clearly not be on the side of the wealthy, as all of the car's 20 worldwide examples might be snapped up before they get their hands on it.

The Phantom Tempus is a time traveler as its design touches were inspired by "various aesthetic and intellectual themes relating to time and the cosmos," according to the British luxury marque.

Rolls-Royce said that among the car's design touches came from a rare astronomical phenomenon, the pulsar.

Found only in the deepest areas of space, it's composed of "dense, white-hot stars that emit electromagnetic radiation in extremely regular pulses, making them some of the most accurate clocks in the universe."

The pulsar is rendered as a centerpiece in the Phantom's bespoke Starlight Headliner, which consists of fiber-optic lighting and intricate Bespoke embroidery.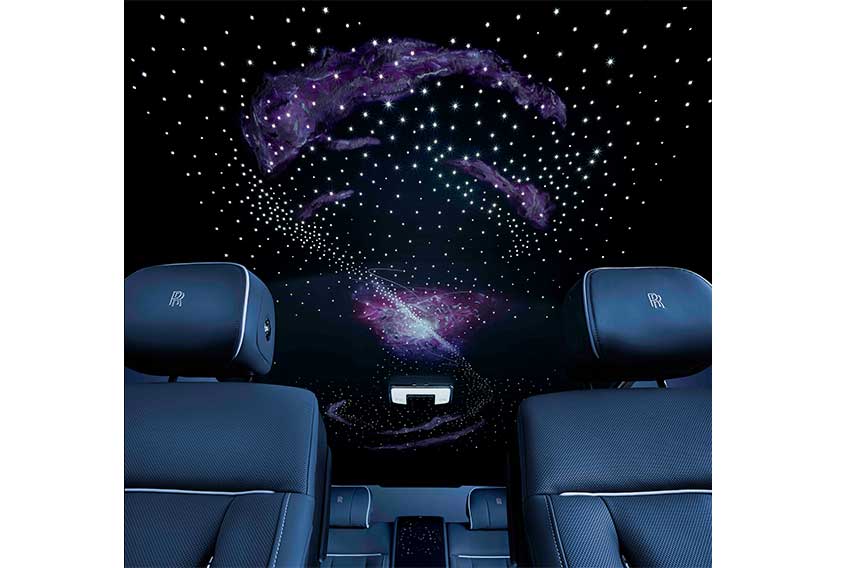 Meanwhile, the "illusion of time standing still" is captured in the "Frozen Flow of Time" Gallery displayed on the car's dashboard. Rolls-Royce said, the deliberate omission of the clock is to "signify patrons' freedom from time and its limitations."

The gallery is housed in the fascia of the dashboard, which was made from

"100 individually-contoured columns, representing the 100-million-year period of a rotational spin of a pulsar star." As each column is designed to reflect the light, it aims to appear to ripple and flex, Rolls-Royce added.

A description of the Gallery can be found on an engraved plaque in the glove compartment, with Albert Einstein's words: "The distinction between past, present, and future is only a stubbornly persistent illusion."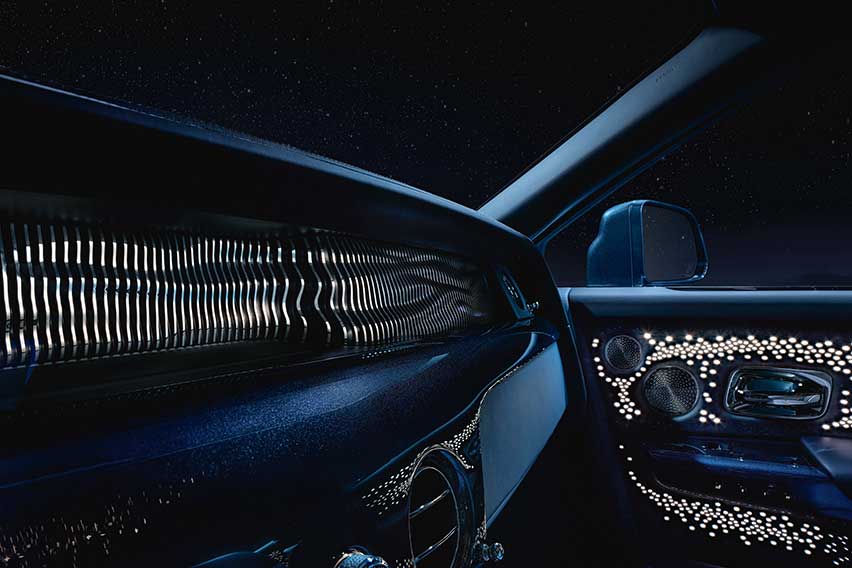 The space theme continues on the door panels where "swirling, twisting pattern of stars is presented," and where "contrasting leather add a greater depth and detail to the effect."

Moving on, the exterior of the Phantom Tempus Collection wears a color called Kairos Blue. The paint incorporates blue mica flakes, which glitter as they catch the light, "representing the stars." This effect is highlighted by black exterior detailing.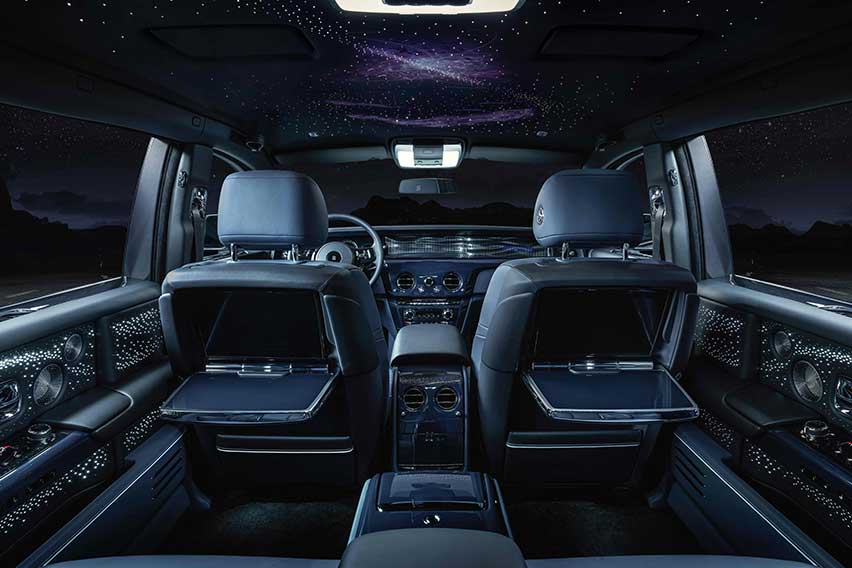 Another timepiece in the Phantom Tempus Collection is the Spirit of Ecstasy, who is now celebrating her 110th year. Rolls-Royce said she can bear a date or location significant to the customer. A marriage, the child birth, or a major business success, can be engraved on the base of the iconic figurine.

"Rolls-Royce has enjoyed considerable growth in the Chinese market during 2020, delivering an historic performance in its Bespoke personalization business..." Rolls-Royce Motor Cars China Director Leon Li, said.

"With Phantom Tempus, we have created a space in which the strictures of time no longer apply...Rolls-Royce clients are not bound by time; the outside world with all its pressures and demands are forgotten, " said Rolls-Royce Motor Cars CEO Torsten Müller-Ötvös, said.