Maximize Your Car's Storage Capacity With These Accessories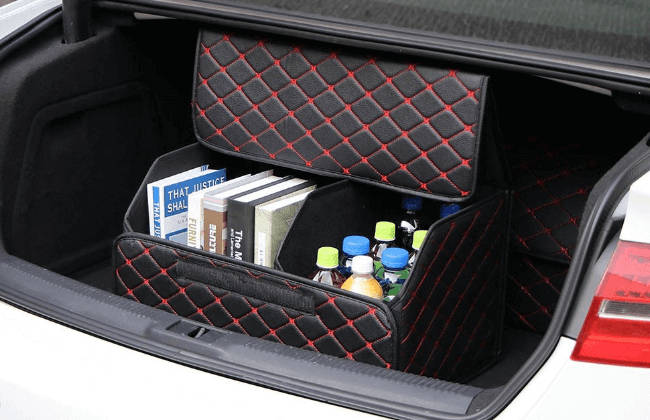 Running out of storage space in your car is a simple problem that a lot of people face. Sometimes, the glove box is too small, or there's too much clutter in the trunk. But don't worry, there's a quick fix for your storage blues. Here are a couple of storage hacks you can try to maximize your car's space.

Car Backseat Organizer

A simple solution to a car that has a lot of clutter? Get a car backseat organizer. It's like a hanging storage closet that you can put your stuff on: screen remotes, water bottles, tissue packs, and phone cables. You might have seen this accessory on some
Grab drivers' cars
when they put snacks on it for their passengers (a great hack that parents are free to try out).
Phone holder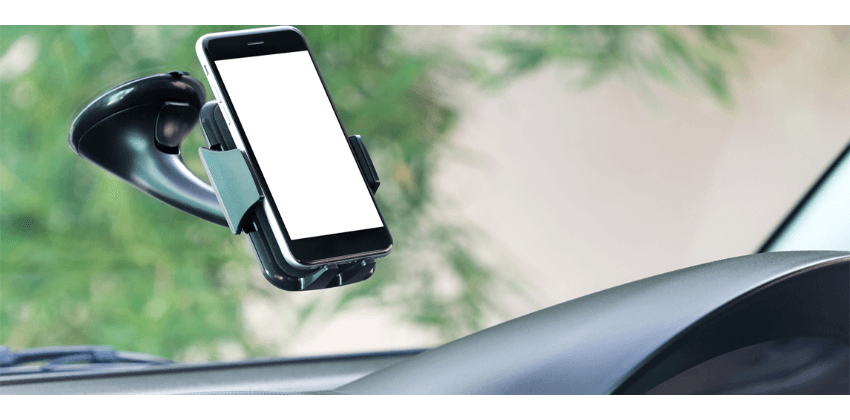 If you don't have one yet, it might be time to invest in a car phone holder. Whether you get one that attaches to the air vents or one that sticks to the windows, getting your phone right in your line of sight just means there's less stuff to put in your center console. However, always consider the
rules under Anti-Distracted Driving Act). 
Trunk organizer

For those who have stuff rolling in the trunk, getting a trunk organizer is a great way to add a little more space in your boot. There are collapsible trunk organizers that have side pockets so you can store your extra blankets, tool kits, flashlights, and some rags.
Some people even use shoe organizers and laundry baskets
as shelving for their boot stuff.
Side pockets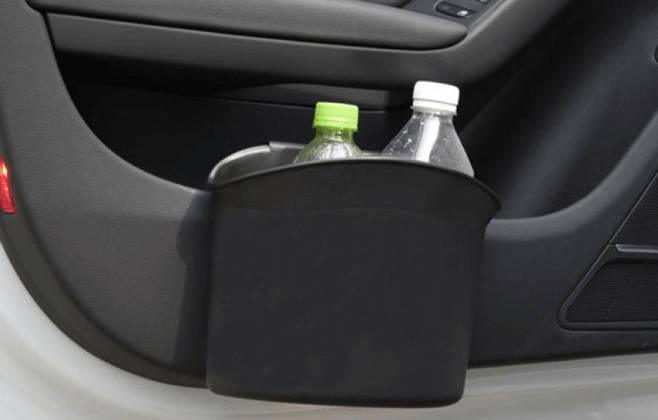 Are your door side pockets too small to actually put stuff on? Getting console side pockets are great for extra stuff like small notebooks, keys, and coins. It can also double as a net to catch the stuff that might fall through the seat gaps.
Trash Bin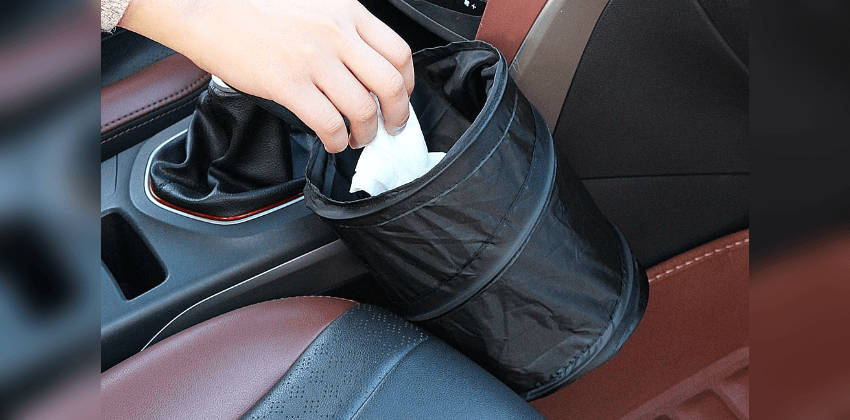 The simplest way to keep your car organized is to keep it free from trash. Getting a small trash can inside your cabin can eliminate the need to find somewhere to throw your discarded candy wrappers and used tissues.
Envelopes
Having a designated place for everything is the key to keeping things neat and tidy in your car. One of the messiest places in a person's vehicle is the glove compartment, where drivers usually stick sheets of paper, the driver's manual, car documents, and a couple of pens. Organize your glove box by segregating your important paperwork in an envelope. Preferably a clear one, so you can see its contents without having the need to open it.
Visor organizers
Visor organizers are great for keeping important stuff (sunglasses, tissues, pens) within arms reach. Other designs also allow you to put a couple of CDs in there, so you don't have to rifle through your center console trying to look for that one album.
As a car owner, there can never be too many cubbies to hold the whole family's gadgets, snacks, and knick knacks. These storage solutions are just simple ways you can spice up your cabin.
Also Read: