Nissan Finally Unveils Navara-Based SUV with Nissan Terra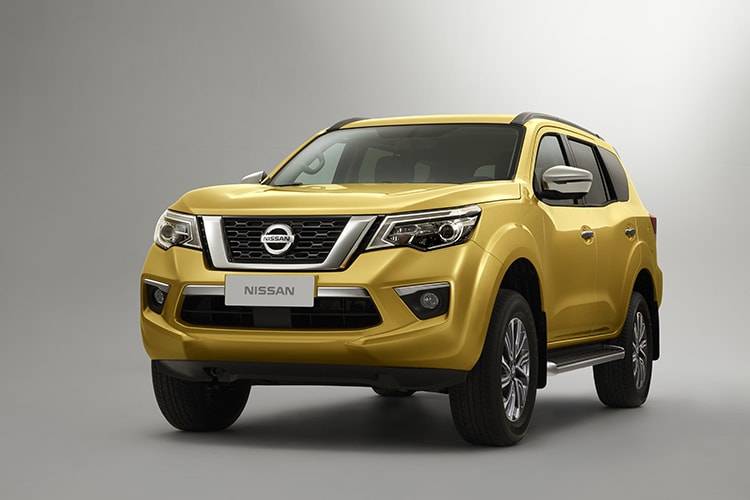 Nissan has officially unveiled its Navara-based sport utility vehicle with the all-new Nissan Terra, the first vehicle from Nissan's frame and light commercial vehicle (LCV) division to launch under the company's midterm plan Nissan M.O.V.E to 2022.

Nissan's frame and LCV business unit, made up of frame SUVs, pickups, vans, light-duty trucks, is seen as critical to achieving the company's midterm plan objectives. One in every six Nissan vehicles sold globally is a frame-based vehicle or an LCV, and the company is focused on capturing this division's full potential. The business unit's objectives under the midterm plan include increasing sales by more than 40 percent by 2022 and becoming a global leader in pickups and frame-based SUVs.

"I'm very pleased to announce that the all-new Nissan Terra will soon arrive in China," said Ashwani Gupta, senior vice president for Nissan's frame and LCV business. "This rugged SUV is practical, authentic, and designed to go anywhere. The Nissan Terra goes on sale this spring, first in China, with other Asian markets soon to follow."

"Nissan's frame and LCV business is seeing steady growth, and with our ambitious midterm plan and growing product lineup, we're confident that this growth will continue," Gupta added. "It is an exciting time for Nissan. We have the Nissan Terra arriving soon, the award-winning Nissan Navara is now in 133 markets worldwide, and more drivers are purchasing our LCVs around the world."

Nissan will reveal more information about the Nissan Terra in April.


https://www.youtube.com/watch?v=6ZUtGm-cObM