Rolls-Royce releases scale-replica Cullinan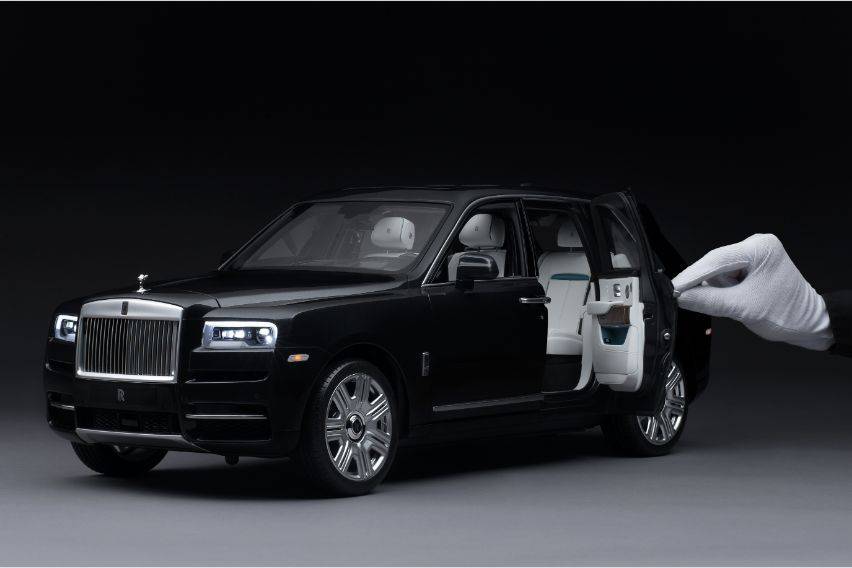 "Small things make perfection, but perfection is no small thing," Sir Henry Royce once stated.

Clients in all parts of the world may now be able to enjoy the absolute miniature Cullinan in the comfort of their own home. The 450-hour process of precise and faithful creation of the beautiful work of art is done at the Home of Rolls-Royce in Goodwood, West Sussex.

Each of the scaled-down replica of the full-sized Cullinan is handcrafted individually with great care and thoroughness, to every clientele's specific requests, from over a thousand single components.

Similar to how the car itself is created, this replica is hand-painted with Rolls-Royce color-matched paintwork, hand-polished to its exact specification, even the coachline is applied with the use of a fine brush. 

Buyers are able to choose around 40,000 standard colors from a palette or replicate their own personal requested finish. The exterior lights are full functional and operated by a Cullinan-branded remote control; under the hood, the iconic 6.75-liter twin-turbocharged V12 engine is perfectly resembled.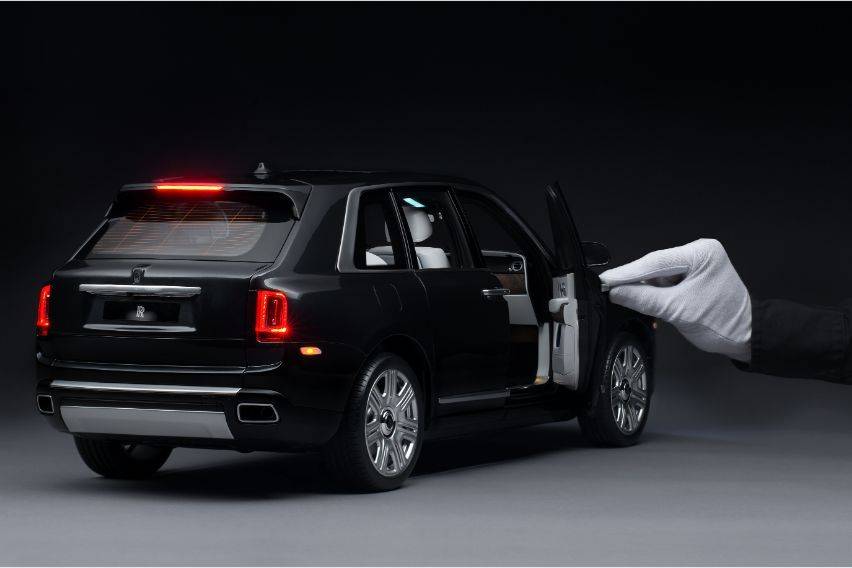 Thoroughly equivalent on the Cullinan, the illuminated treadplates are found at the opening of the coach doors, leading to a fine interior designed and accomplished with the materials, skill, and attention to detail. From its headrest embroidery, wood finishes to seat piping and stitching, these tailored creations allow clienteles to reconstruct  their full-sized vehicle with astounding precision.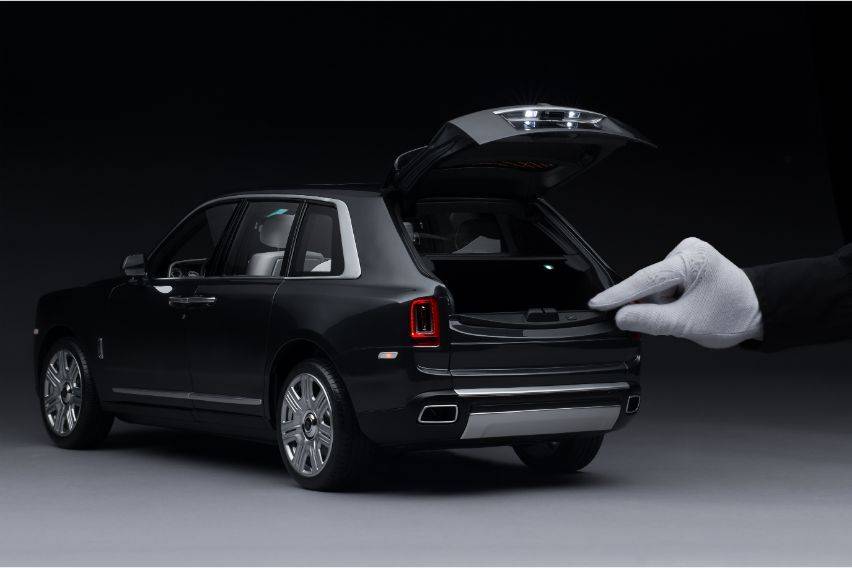 To appreciate the vehicle in all angles, the replica is set on a gloss-black base mounted on a plinth. Its Perspex window is removable to enable the details of each door, luggage compartment, and engine bay.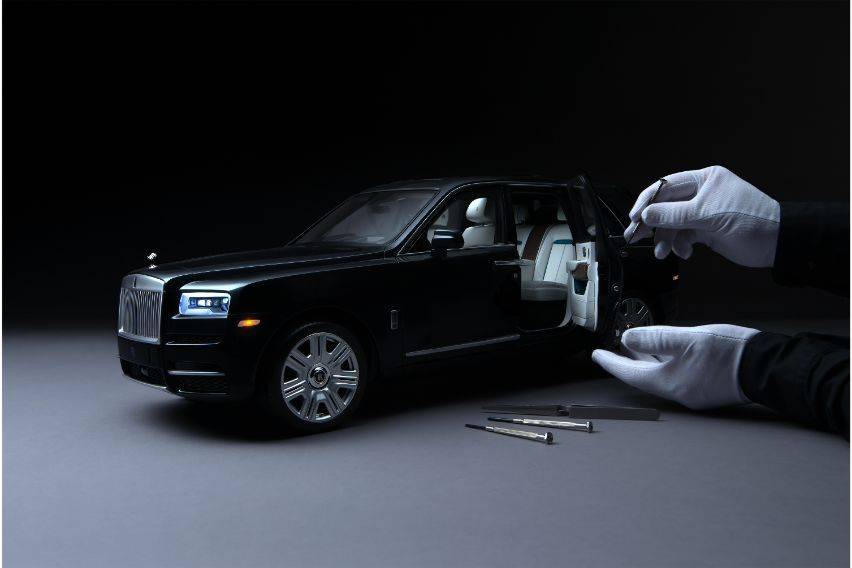 "This scale replica brings a new dimension to Cullinan's Effortless, Everywhere philosophy. Our super-luxury SUV is now as perfectly at ease in the serene surroundings of its owner's residence as it is in the most challenging and hostile terrain on Earth." Torsten Müller-Ötvös, Chief Executive, Rolls-Royce Motor Cars, said, "It demonstrates, and reminds us as a company, that Inspiring Greatness applies at every scale. It is not just about the big things: we seek and achieve greatness in everything we do, down to the smallest item and minutest detail."