SMC: Skyway 3 limited to Class 1 vehicles with RFID stickers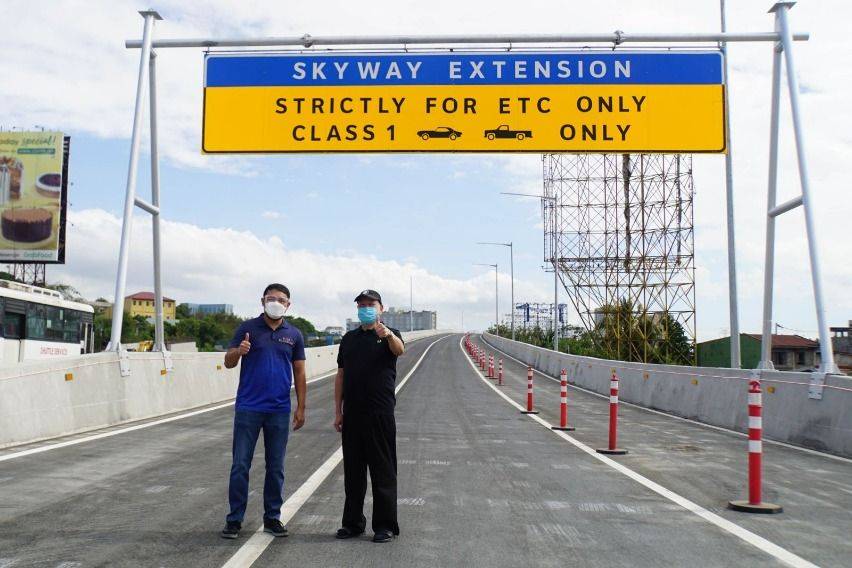 Skyway O&M Corporation, the tollway arm of the San Miguel Corporation (SMC), announced that the 18-kilometer stretch of the Skyway Stage 3 will only admit Class 1 vehicles once it opens next week.
In a statement, the operator of Skyway system said that apart from the no-truck policy that will be implemented starting Monday, only those with Autosweep RFID stickers are allowed to use the elevated expressway.
The SMC statement was published after announcing that it will start collecting toll July 12 after revealing that the Toll Regulatory Board (TRB) already issued the Toll Operating Permit and a Notice to Start Collecting Toll, which officially ended the free use of Skyway 3 after almost seven months.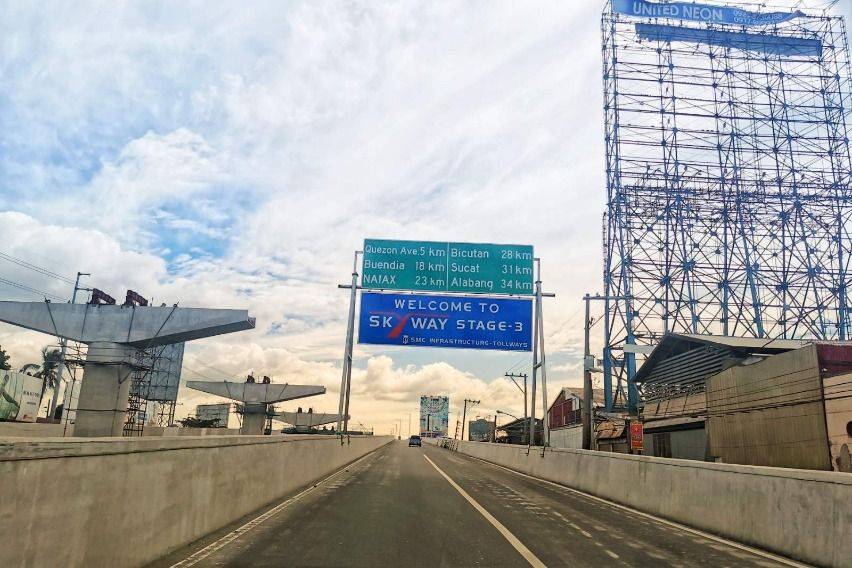 According to SMC President Ramon Ang, the restrictions enforced would address safety concerns on the elevated expressway, while regulating the possible spread of COVID-19, citing that "the vast majority of its motorists have migrated to the Autosweep RFID electronic toll collection system."
"We continue to look for ways to improve safety and user experience on our expressways, especially the new Skyway 3. We have implemented a number of measures to ensure safety, prevent over-speeding, and facilitate the more efficient flow of vehicles while still providing motorists significantly reduced travel times," Ang was quoted as saying.
"Limiting Skyway 3 to regular or Class 1 vehicles will also further ensure safety for all users. With more private vehicles diverted to Skyway 3, our public roads will be freed up and decongested. This will benefit, number one, our public transportation and commuters. It will also be beneficial to transporters of goods, who can opt to use the at-grade sections of the Skyway system where tolls are lower, as well as public roads which are free, as they are subsidized by government," he added.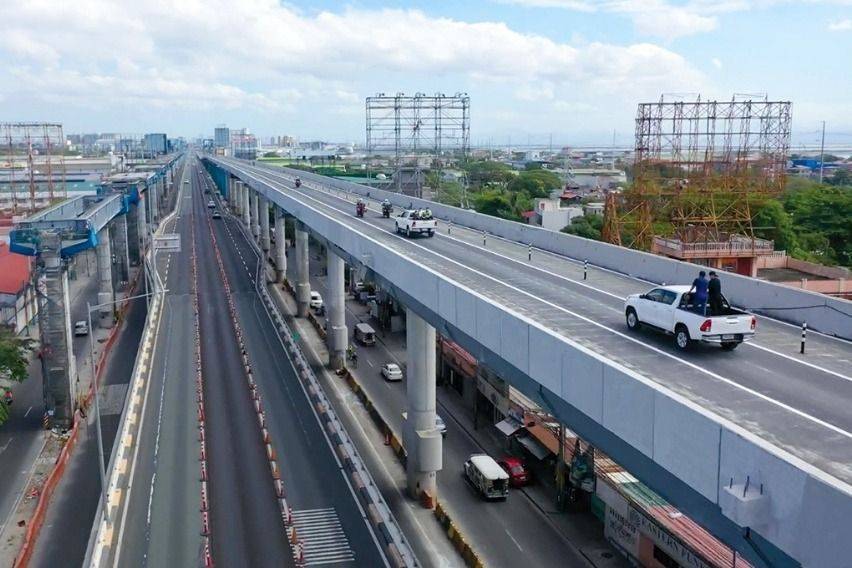 SMC noted that its "total foregone revenues on Skyway 3 since it opened to the public for free late December 2020 at close to P3 billion." The said roadway is capable of handling up to 200,000 vehicles per day.
SMC estimated that as of December 2020, around 80 percent of motorists plying its expressways was already using the RFID facility. The cashless toll collection on expressways was implemented by virtue of the Department of Transportation (DOTr)-TRB Department Order 2020-012 to help curb possible transmission of the dreaded virus while improving traffic queue situation at toll plazas.
An estimated P80 billion funded the construction of the Skyway 3, which now directly connects South Luzon and North Luzon.
"We are happy that during the seven-month period that our Skyway 3 was opened to the public for free, it has already significantly reduced travel time and traffic volume along EDSA and other busy roads of Metro Manila," Ang shared.
Photos from San Miguel Corporation, Ruben D. Manahan IV
Also read:
Close, open: Public perplexed over announcement of Skyway Stage 3 'closure'
Load up: 3-strike tollway policy to start tomorrow
DOTR: December 1 deadline on contactless toll payment implementation still stands