The DS Active LED Vision is for Drivers Who Value Safety on the Road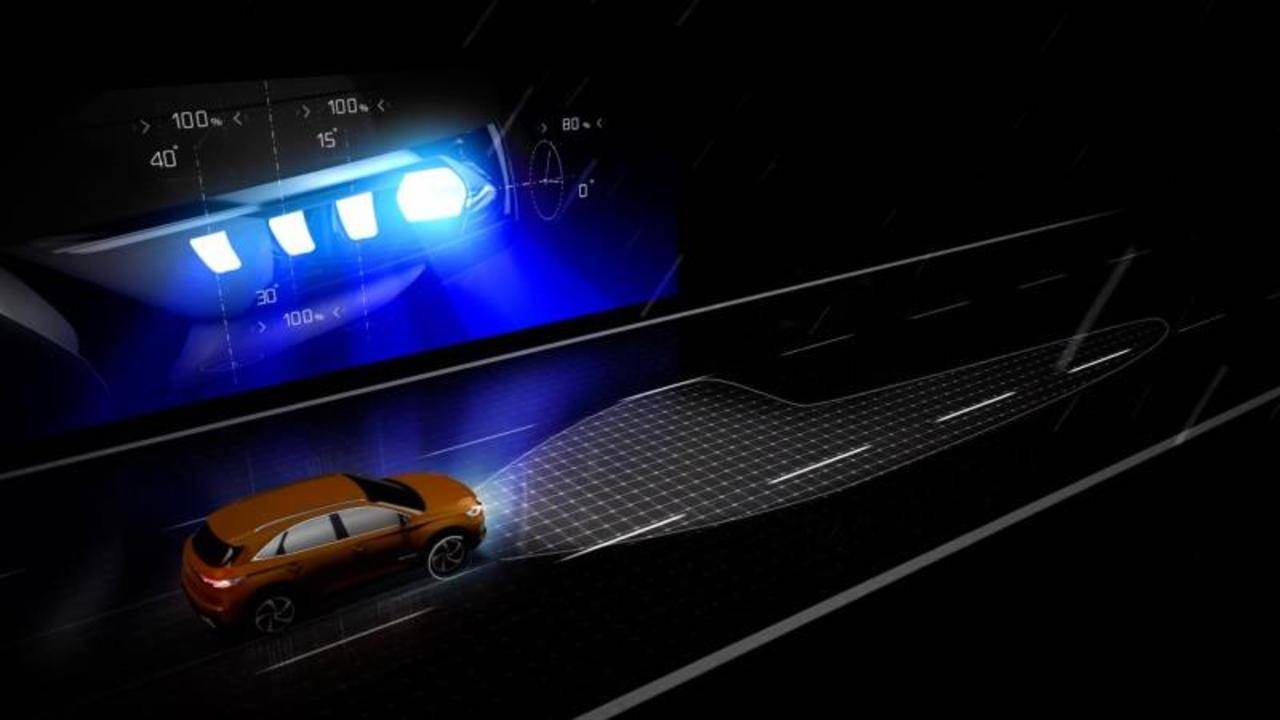 The winter solstice might be considered one of the darkest days of the year in the U.K. It's also one of the most problematic times for many drivers. Aside from poorly-lit roads, two-thirds complain of getting regularly "blinded" by oncoming headlights.
This problem has become a serious problem, and has directly contributed to a total of more than 375 serious and minor injuries annually.
DS Company has come up with an innovative way to solve this problem. They have created the DS Active LED Vision that effectively lighten up the roads and prevent those deadly night-time dazzle--especially during congestion.
Vince Clisham, Head of Product at DS Automobiles UK, explained:
"Night-time dazzle is a real safety problem on UK roads contributing to hundreds of accidents a year. We think action needs to be taken that ensures road users' vehicles have more regular alignment checks and which is why our innovative technology helps prevent dazzle by automatically adapting the beam out of the eyes of oncoming drivers. With our raft of market-leading driver assistance technologies, DS is committed to ensuring its customers are as safe as possible on the road."
The DS Active LED Vision on the Premium SUV - DS 7 Crossback and the DS Matrix LED Vision beam system on DS 3 Crossback - Premium Compact SUV.
The DS Active LED Vision on the DS7 Crossback come with a main projector headlamp with three rotating LEDs. Aside from this rotating feature, it also offers six lighting modes: High Beam, Adverse Beam, Motorway Beam, Country Beam, Town Beam, and Parking.
These lights help to effectively light up the road over great distances. It also allows better dispersal on the sidesof the roads, making visibility easier for the driver and passengers alike. The rear light LEDs can also turn on automatically when needed, and last longer without affecting their performance and durability.
The DS Matrix LED Vision beam system on the DS3 Crossback has an available LED light system that adjust the lighting in different modes, allowing the headlights to change from full beam to dipped headlights automatically. This helps prevent drivers from getting blinded by the lights. Moreover, its smart feature can identify traffic and road conditions using a camera mounted in the windscreen. It also adapts to any kind of situation in an instant.
Its LED light system has three LED modules that can be used for dipped beams, while the MATRIX Beam has LED lights that dim and light up independently, depending on the road conditions ahead.
And the best thing? The DS Matrix LED Vision can be used together with the safety features that come with a vehicle, such as extended emergency braking system and extended traffic sign recognition. This gives drivers better protection and safety on the road.