Top 5 Best Compact SUVs with the Most Cargo Space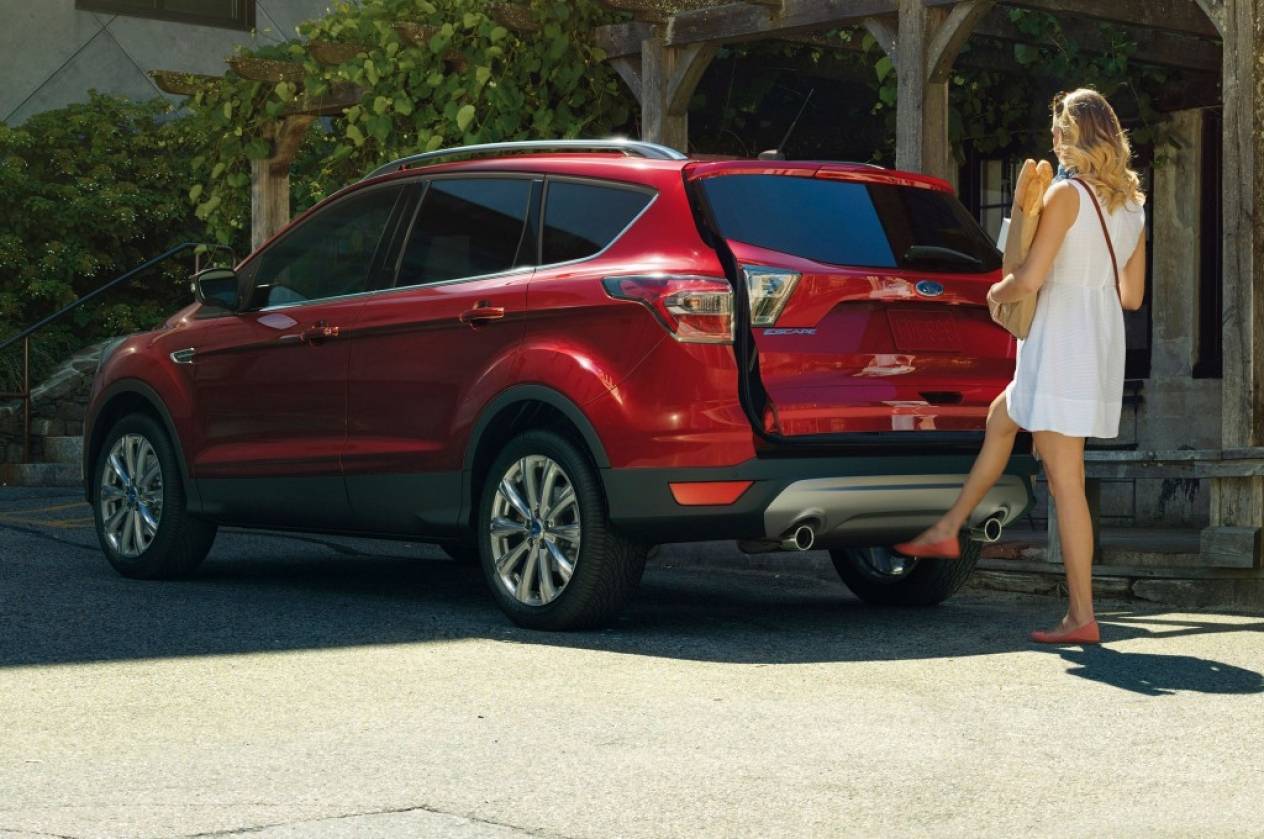 Who would ever think that trucks would one day be extremely popular in the streets? Sports Utility Vehicles (or SUVs) are actually categorized as "light trucks," but its edge with its more roughneck cousins is that it has enough class and style to be a designated family vehicle, as well.
Good for off-road and on-road driving, it's this versatility that makes it such a great car to use for all occasions.
And while many would say that they are not as fuel-efficient and "parking-friendly" compared to sedans, there's one winning feature that SUVs have that they don't: more space. SUVs simply have better storage capacity for you to place your things inside.
If you're thinking of buying a compact SUV with a lot of cargo room, then these are the ones you should place on top of your list: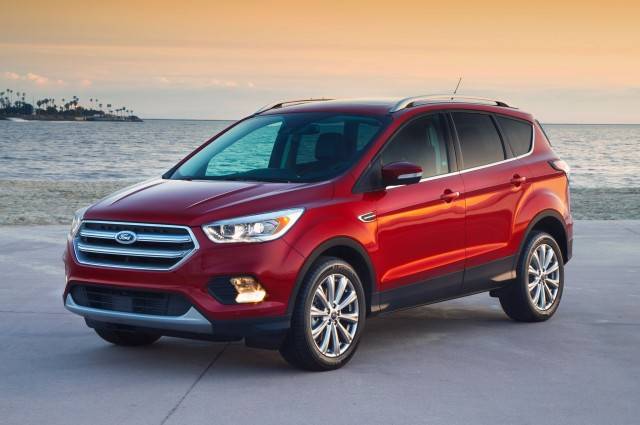 Folded seats: 68.0 cubic feet


Unfolded seats: 34.0 cubic feet


The Ford Escape has been newly redesigned, and one of its greatest improvements is its overall storage capacity.
Now with 25 percent more storage on the front row, there's a new media bin that can hold power ports, glove box, cup holders, and other nifty gadgets to keep you organized.
Ford also bumped up the overall storage to 15 percent. You can easily fit in around 23 carry-on luggage if you fold the second row seats. The rear cargo also has a huge underfloor storage compartment that you can use to place a lot of your things discreetly.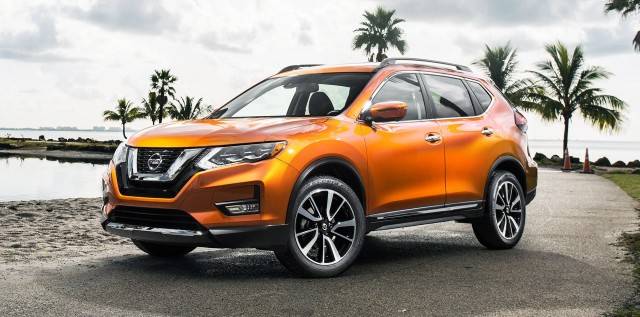 Folded seats: 70.0 cubic feet


Unfolded seats: 32.0 cubic feet


Nissan describes X-Trail as "Compact on the outside, colossal on the inside." And we couldn't agree more.
Just one look and you know this car offers a lot of space inside. The X-Trail boasts of its "luggage board" system, which is a standard feature that offers 18 interior arrangements to suit your needs.
One of X-Trail's strongest feature is its two-section lift-out panels for extra storage under the floor. The underfloor storage is divided into trays, making things much easier to access.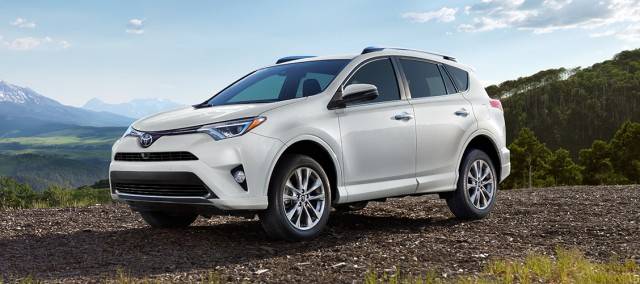 Seats folded: 73.4 cubic feet


Unfolded seats: 38.4 cubic feet


RAV 4 is first and foremost a practical car, so don't be surprised if  it wants to make your life easier by offering a huge storage space both in its front and rear areas.
It has a 60/40 split rear seats that can be folded flat, making it easier to slide in your things. The cargo floor's low height makes loading your items easy to haul in. And while the cargo area cannot be expanded, you can make use of small tie-down hooks to help you secure your load.
RAV 4 comes with a height-adjustable power lift gate, so those on the smaller side can adjust its opening height accordingly.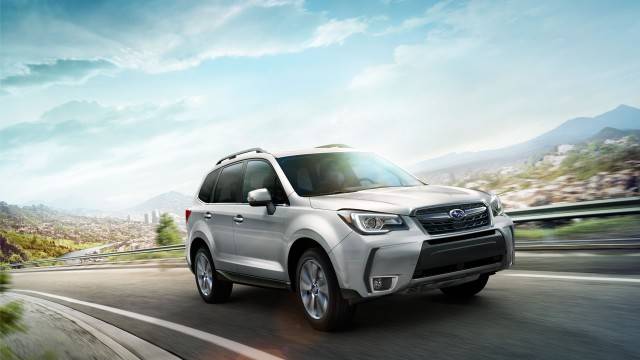 Folded seats: 74.7 cubic feet


Unfolded seats: 34.4 cubic feet


Wishing for an easy and convenient way to create more space in your car? Then Subaru might be a good option for you. This car will not only give you a lot of room, but will also make it easier for you to fold the rear seats with just one press.
Subaru has an edge when it comes to space, primarily because of its boxy shape. It almost has all the standard holders and bins you'll find in most recent cars, and you can fold the seats down and expand its luggage room to almost thrice its size.
Rear seats fold at a standard 60:40, and can be done by using a single-touch folding mechanism. This adds a lot of convenience, especially for senior citizens and persons with disabilities.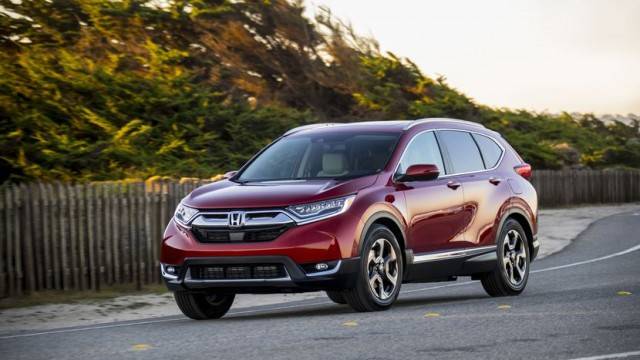 Folded seats: 75.8 cubic feet


Unfolded seats: 39.2 cubic feet


There's no compact SUV that offers a lot more space better than Honda CRV. This car's almost 40 cubic feet of space can hold 10 luggage when you fold the seats up. You can increase that to 25 luggage easily if you also fold the rear seats altogether.
Like Subaru, the CR-V also uses a convenient one-touch mechanism for its seats. In this case, it has a "one-motion dive down" feature that allows you to lower and raise the seats in a single motion.
Loading cargo is a breeze, thanks to a programmable power tailgate height. The car's rear cargo floor has an adjustable height, adding in more room for storage.
SUVs are a blend of practicality, ruggedness, and elegance that you don't always find in other types of vehicles. And if you add in spaciousness to the mix, then it almost has everything you're looking for in a car -- and much, much more. It's no wonder, then, that they're considered one of the most popular vehicles in the Philippines today.