Toyota wants you to spread the good word on the Vios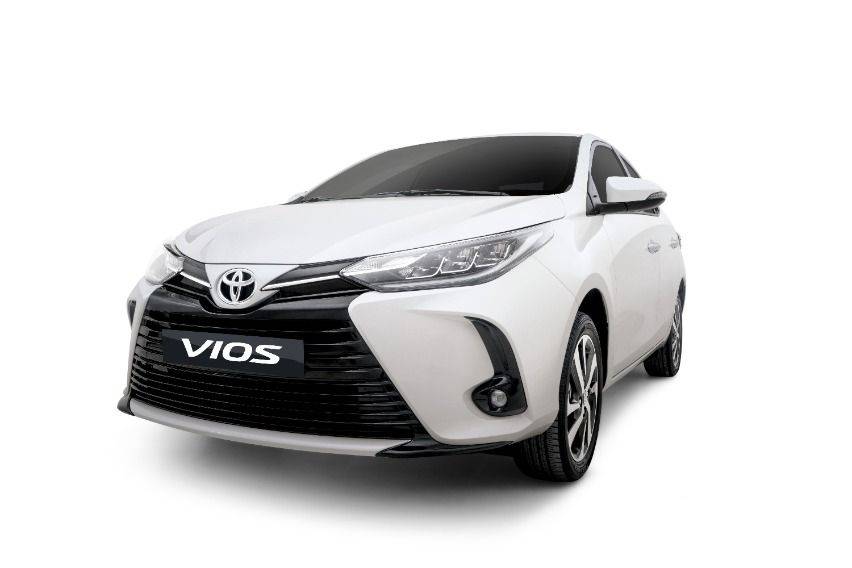 Toyota Motor Philippines (TMP), the number automotive manufacturer in the country, wants its existing customers to be rewarded for spreading the good word on its best-selling vehicle, the Vios.

This, as the local arm for the Japanese automotive marque announced the Toyota Referral Rewards program.

This latest promotion, open till September 30, will gift current Toyota owners with P5,000 worth of digital gift certificates for every successful referral yielding to the purchase of a Vios at any of its 70 dealer-network around the country.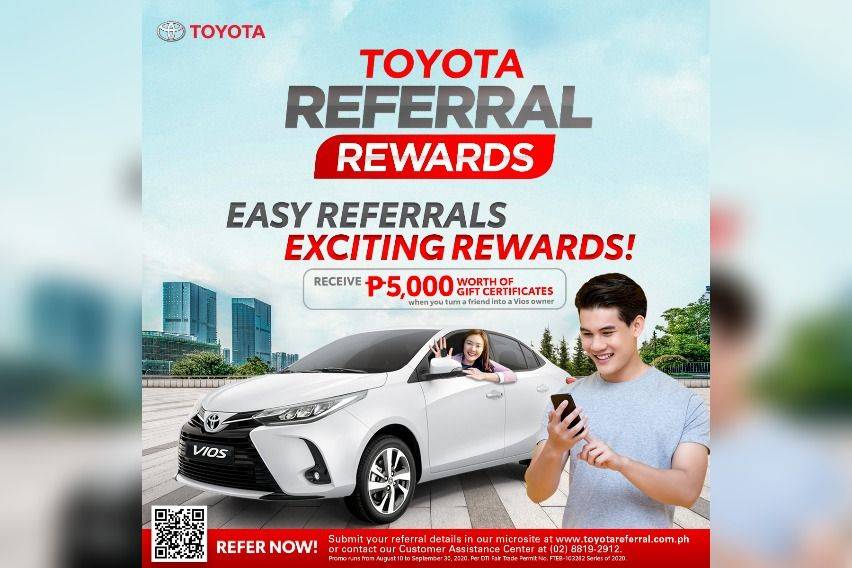 TMP First Vice President Sherwin Chualim explained that customers themselves, who have experienced the great value and reliability of their lineup, would best represent them to potential new clients.

"Through the Toyota Referral Rewards program, we want to give incentives to the loyal Toyota customers who best know the great value and quality of a Toyota vehicle. After all, who better to share the advantages and fulfillment of owning a Toyota than our own customers?" Chualim said.

To qualify for the reward, Toyota customers must first visit www.toyotareferral.com.ph and submit the required details.

Those who would be making a fleet purchase invoiced under a company or government institution are not eligible on the program. Alternately, they may also contact Toyota's Customer Assistance Center at customerassistance@toyota.com.ph or (02) 8819-2912 to inquire and refer.

Going back, those who would qualify for the program are those whose Toyota vehicle is invoiced under their name. A Toyota representative will verify this referral via e-mail using the registered information from the microsite and referrer will be requested to submit a copy of the vehicle OR/CR along with a valid ID.

Good thing about this is that, TMP has not put any cap on the number of referrals, meaning more rewards await each customer.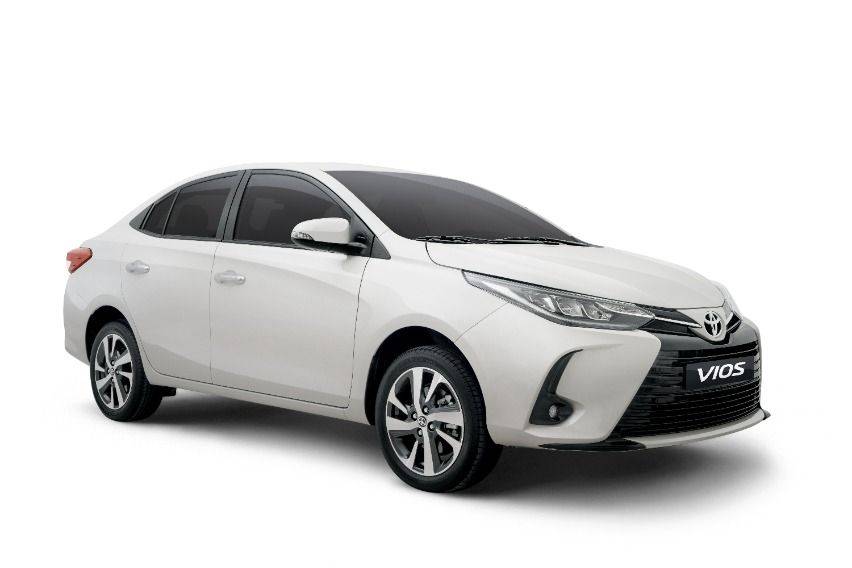 Referrers will be notified through e-mail for the successful referral that will also state the digital reward, which can be used on a wide selection of partner-merchants such as restaurants, clothing and apparel stores, supermarkets, department stores, and more.

The Balloon Plus Payment reverses the usual payment structure, with the lump sum being paid at the end of the term. When you look at it, it is more like putting the down payment at the tail end of the loan.

Photo/s from Toyota Motor Philippines