Toyota gives more service to PH hospitals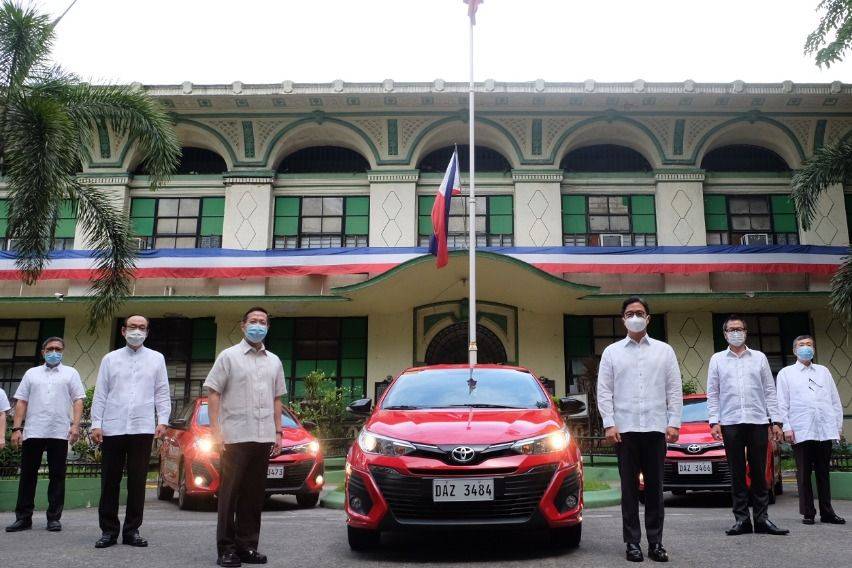 Toyota Motor Philippines (TMP) entered in a partnership by way of Memorandum of Agreement (MoA) with the Department of Health (DOH) to address the mobility needs of healthcare workers at this time of the COVID-19 pandemic. 

Based on the agreement, TMP will donate a total of 30 Vios units to various public hospitals in Metro Manila and Laguna.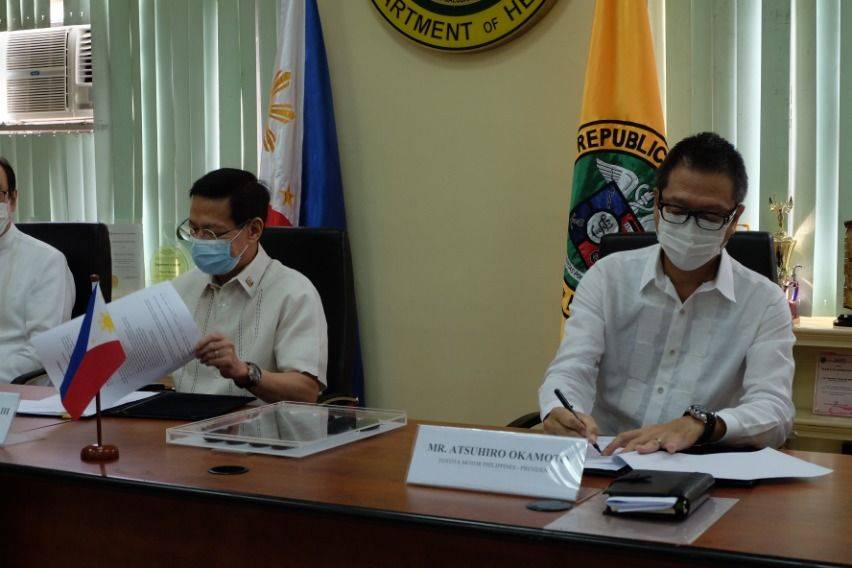 The turnover ceremony was done at the DOH Central Office in Sta. Cruz, Manila with Secretary Francisco Duque III. 

 Showing support to the government, Toyota officials Chairman Alfred Ty, Vice Chairman David Go, and President Atsuhiro Okamoto, graced the event, together with Japan Ambassador to the Philippines Koji Haneda. 

In his short message during the simple ceremony, TMP president Okamoto commended healthcare workers for their sacrifice and hard work.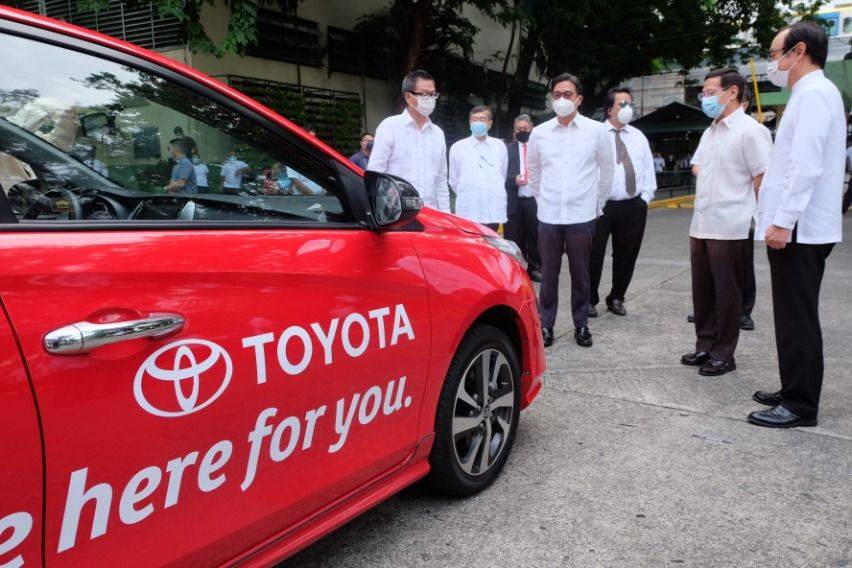 "Toyota salutes all healthcare workers in the country—the brave heroes who continue to work relentlessly to care for the sick and preserve life… Please accept Toyota's humble contribution of providing mobility services through our proudly Philippine-made and ever dependable Toyota Vios," Okamoto said. 

The simple event showed the actual turnover of one Vios unit each to Jose R. Reyes Memorial Medical Center, San Lazaro Hospital, and San Lorenzo Ruiz Women's Hospital. 

The full turnover of units shall be completed by next month.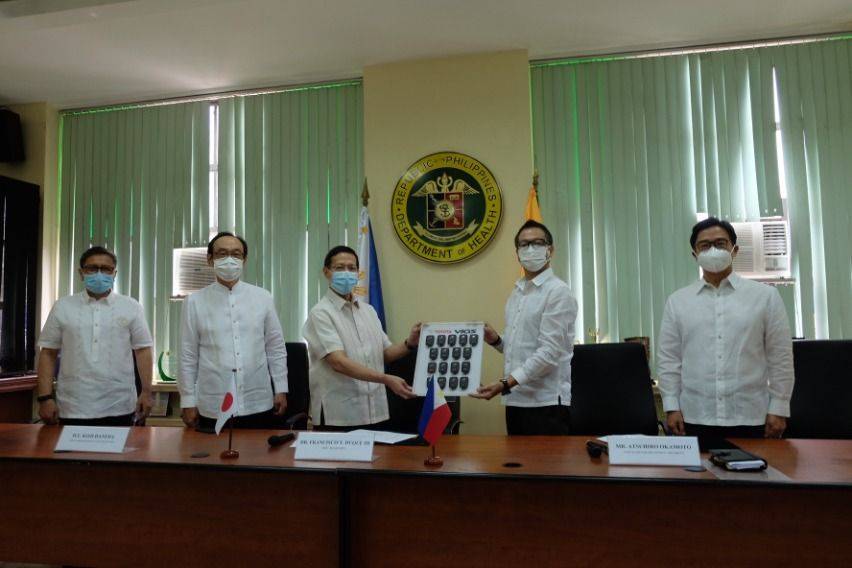 Toyota strongly believes that providing mobility to healthcare frontliners will help in the country's current battle with the pandemic. 

For his part, the TMP Chair echoed Okamoto's message of gratitude. 

"I would like to extend my sincerest gratitude to the Philippine government for its strong leadership during this difficult time. And, of course, I send our utmost appreciation to all our front liners for their outstanding dedication and selflessness, " Ty said. 

Further, Ty assured Toyota's role in assisting the country at this time. 

"As a strong partner for nation building, we are committed to heed the call of Filipinos as they begin to rebuild their lives. We need to help them get back to work every day. We have to make sure that we can take them to the hospital when they need care. We must ensure that essential workers can transport themselves to their work places to care for our loved ones. When we can once again move freely, we will be there to bring families and friends together."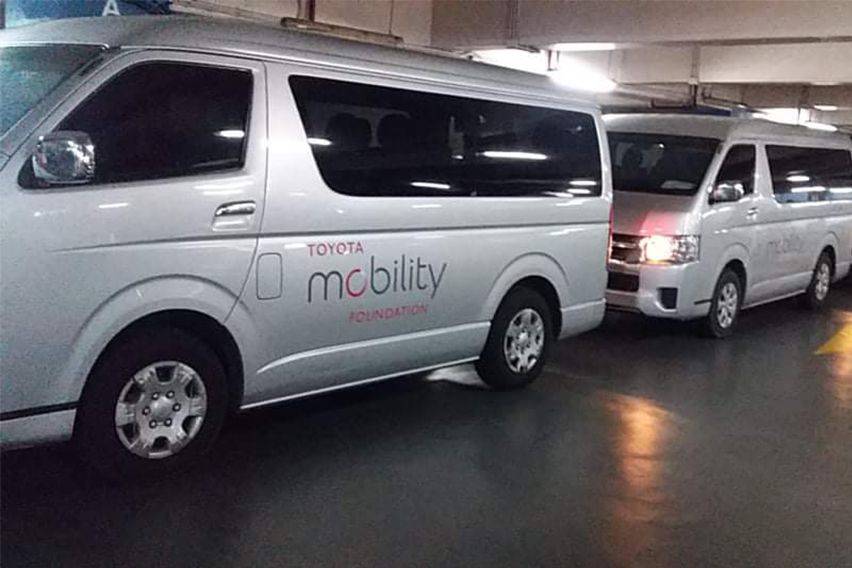 The said shuttles are in compliance to the "new normal" guidelines to ensure that healthcare workers are well-protected.

Photos from Toyota Motor Philippines