VICOAP observes Road Safety Month by renewing commitment to corruption-free, tech-driven service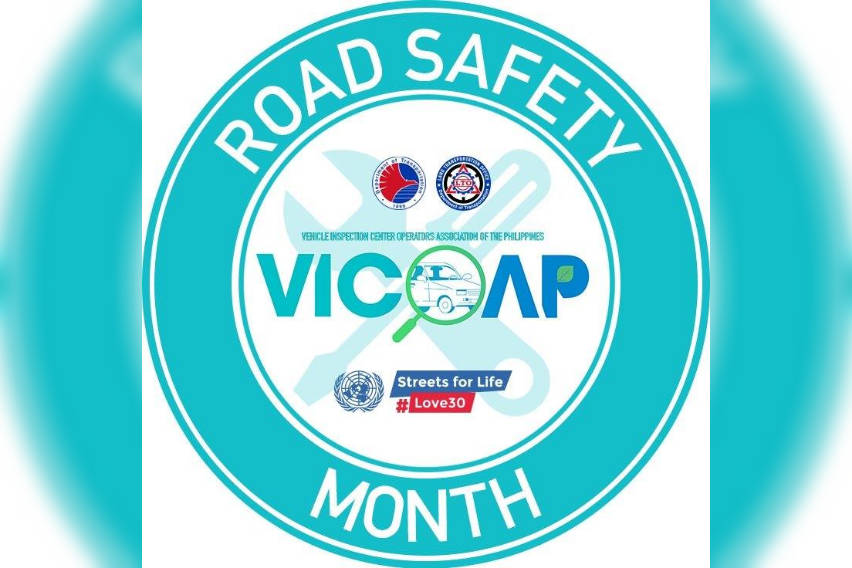 The Vehicle Inspection Center Operators Association of the Philippines (VICOAP) reaffirms its commitment to providing corruption-free and technology-driven services in inspecting land vehicles as the country marks Road Safety Month this May.
Per Presidential Proclamation No. 115-A dated November 17, 1966, the month of May has been declared as Road Safety Month to promote safety along the streets, as well as prevent and reduce casualties due to road crashes through awareness campaigns on traffic rules, regulations, and laws.
"We at the VICOAP are one with the nation in observing the Road Safety Month, which coincides with the 6th UN Global Road Safety Week," says VICOAP President Iñigo Larrazabal.
In addition, United Nations (UN) also commemorates the week of May 17 to 23 as Global Road Safety Week. During this week, the UN also campaigns for "Streets for Life #30," an initiative to promote the worldwide implementation of a 30kph motor vehicle speed on streets where people and vehicles mix.
"We actively support UN's #Love30 campaign as a proactive endeavor to prevent or mitigate the impact of road crashes. On our part, we remain resolute in ensuring that every inspected vehicle is fit to ply our nation's streets. We will be able to assist in this global initiative by ensuring that the vehicle speed reflected on the vehicle's speedometer is accurate," said Larrazabal.
VICOCAP and its members — Private Motor Vehicle Inspection Centers (PMVICs) — conscientiously conduct speedometer tests to determine the accuracy of the reflected speed on the vehicle's speedometer.
In addition, the VICOCAP president assured that the organization and its members are dedicated to keeping Filipinos safe on the road through transparent, corruption-free, innovative, and technology-based inspection services.
The VICOCAP head also said that they actively police their own ranks to ensure that they provide unbiased vehicle inspections.
"Aside from being comfortable and world-class, the PMVIC facilities are data-driven and require limited human intervention which makes them more accurate and not prone to manipulation of results," added Larrazabal.
VICOCAP's head also called on motor vehicle owners not only to commemorate and observe road safety during the month of May but also to live up to the commitment by ensuring the roadworthiness of their vehicles.
"Road crashes do not choose their victims. Thus, ensuring safety is a responsibility inherent in owning a motor vehicle. We, therefore, encourage owners to check the roadworthiness of their vehicles by having them inspected at the nearest center for this can save lives," Larrazabal concluded.
Photo from VICOCAP's Facebook Page
Also read:
VICOAP supports government's stance on ensuring vehicle roadworthiness
VICOAP releases statement supporting DOTr memorandum
VICOAP to lower price after Malacanang announces MVIS is now non-mandatory