Work on BGC-Ortigas Center Link Now at 30%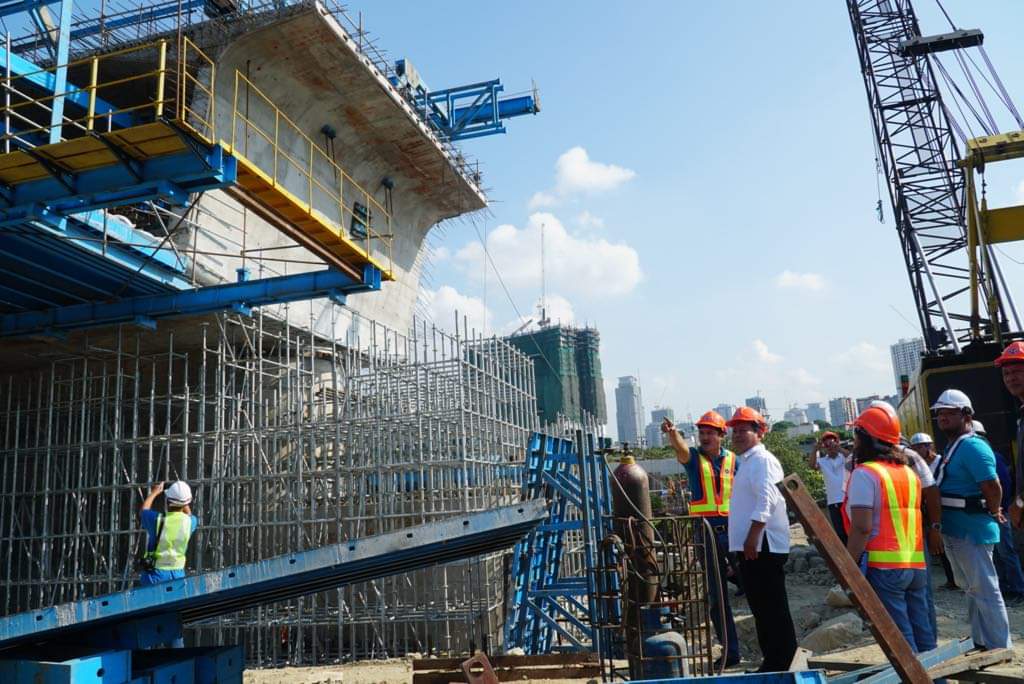 The PHP1.6-Billion BGC-Ortigas Center Link Road Project of the Department of Public Works and Highways-Unified Project Management Office-Roads Management Cluster 1 (UPMO-RMC 1) will do wonders to help decongest traffic in Metro Manila.
Part of the 961-meters BGC-Ortigas Center Link Road, the current pace of works at the 613-meters Sta. Monica to Lawton Bridge which would cross Pasig River from Lawton Avenue, Makati City to Sta. Monica in Pasig City was witnessed by DPWH Undersecretary for Technical Services and UPMO Operations Emil K. Sadain in an inspection on Holy Wednesday, April 17, 2019 with Project Engineers Ricarte Mañalac and Emmanuel Regodon of DPWH UPMO RMC 1, Project Manager Nonito Mercado of Persan Construction, and Project Manager Eric Ruiz and Resident Engineer Rodolfo Villafuerte of DCCD Engineering Corporation.
Undersecretary Sadain said that the construction of the four-lane bridge connected to the 347-meters Lawton Avenue-Global City Viaduct that will link the bustling Bonifacio Global City in Taguig to the Ortigas Business District in Pasig is a major alternative route which is one of the priority 'Build, Build, Build' Projects of President Rodrigo Duterte's administration.
"During this Holy Week, our construction workers are working hard to continue with the installation of pile-cap reinforcements at Pier 6 and traveling formworks at Pier 7 for the bridge project to move fast and progress quickly, taking advantage of favorable weather," added Undersecretary Sadain.
The construction of the Bonifacio Global City-Ortigas Center Link Road Project was started with a groundbreaking ceremony led by Secretary Mark A. Villar together with the 'Build, Build, Build' Cabinet Secretaries on July 2017 and its target date of completion is on June 2020.
In a report by Project Director Virgilio Castillo of UPMO RMC 1, about 30 percent of works for the BGC-Ortigas Center Link Road Project is completed.