 DP
(₱97,614 x 60)

Apply Loan
SRP : ₱5.69 - ₱5.99 Million
Land Rover Defender 90 Reviews
Looking for Land Rover Defender 90 Owner Experience? Here are the Owner reviews and ratings by Defender 90 owners from across the Philippines
Read Less
Land Rover Defender 90 User Reviews
Good off-road capability
I recently had the chance to drive the Land Rover Defender 90 over unknown roads and I must say that I was impressed with the performance of this SUV. The overall driving experience was very good and I was able to maintain a good speed on uneven surfaces while experiencing minimal discomfort inside the cabin. The suspension kit absorbs the bumps pretty well and the SUV feels balanced most of the time. The fuel efficiency might not be that great but it is okay considering the overall usability of this car. I would definitely love to own this car in the near future.
positive :

Performance, Dashboard, Exterior, Engine, Power

negative :

Price
Kirk on Monday Oct 11, 2021 17:41:48
Luxurious SUV car that offers agile handling
If you are in search for a luxurious and premium quality SUV car, this exclusive model from land rover will prove to be an ideal option. You can get this both in two door and four door options in market. The car is well inclusive of reliable and potent quality engine. This will mesmerize its riders with the agile handling. The off road driving prowess of the car is simply outstanding. You can expect world class comfort while driving this for long hours. The seats are well cushioned and comfortable. Thus expect a comfortable and worthwhile journey while you plan long trips on this.
positive :

Interior, Exterior, Dashboard, Comfort, Engine

negative :

Price
clarence on Thursday May 20, 2021 18:04:21
Brilliant design and refined engine
The Defender is my favourite SUV in the market because of its daunting design, feature-rich cabin and exceptional performance. This is the vehicle on which you can rely in order to survive harsh terrain. Moreover, this SUV feels great to drive on normal roads, thanks to its smooth suspension and impressive handling. This luxurious beast has a well-designed and spacious cabin that has a lot of comfort and convenience to offer to the driver and the passengers. The steering is very progressive as well, which makes manoeuvring over sharp turns an easy task. As for safety, the Defender gets ample advanced features that ensure a safe drive over any terrain.
positive :

Performance, Engine, Power

negative :

Price
Jonas on Tuesday Apr 20, 2021 03:42:50
Practical car with amazing off road driving prowess
No matter where you go, go with grace. That is what Land Rover believes in and that is evident from its sleek and practical model, land-rover defender. Design wise the car is awesome. You will be fond of its exquisite engineering. The car is inclusive of sleek and modern tech features. This is an ideal device to try out off road trips. I am into hardcore off road expeditions and this car fits the bill with total perfection. Practicality is another notable aspect for which you will fall for this. Price wise this is on expensive side. If you drive this at a high speed the wind noise can prove to be somewhat irritating.
positive :

Power, Engine, Performance, Interior

negative :

Price
Robust Evan on Tuesday Mar 16, 2021 07:11:07
Awesome off-roader
The simple design of the Land Rover Defender in fact looks cool than most of its competitors that sport the ultramodern feel. The car offers a number of personalization options. While driving in town, the air suspension system smoothens everything and takes the sting out of potholes and speed bumps. The steering is light which helps you to easily negotiate urban traffic. Off-road, it feels like a luxury SUV. There's a bit of noise if you use special off-road tires. It's not very sporty around corners but happily copes up with all bends. The interior is extremely comfortable for long journeys.
positive :

Seat, Comfort, Speed, Interior, Interior

negative :

Price, Price, Safety, Safety
Jingco on Wednesday Nov 18, 2020 07:05:27
Big Saving!!
Save upto 38% ! Find the best deals on used Land Rover Defender 90 in Manila
Compare Variants of Land Rover Defender 90
Land Rover Defender 90 Alternatives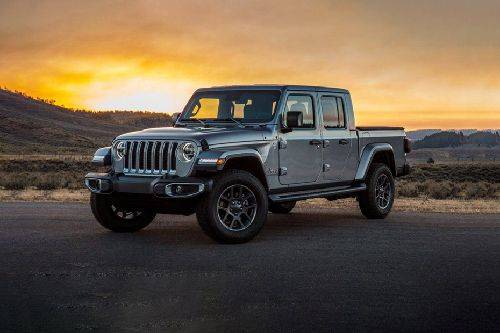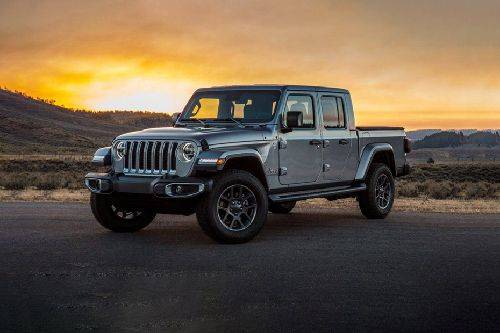 SRP : ₱3.89 - ₱4.89 Million
DP : ₱778,000 , EMI : ₱66,734 x 60
Find Second Hand Land Rover Defender 90 By City
I am looking to buy a second hand Land Rover Defender 90 in
Compare Land Rover Defender 90 with Alternatives
Second Hand Land Rover Defender 90 by Budget
Second Hand Land Rover Cars
Second Hand Cars Similar to Land Rover Defender 90