2020 Ford EcoSport: The pros and cons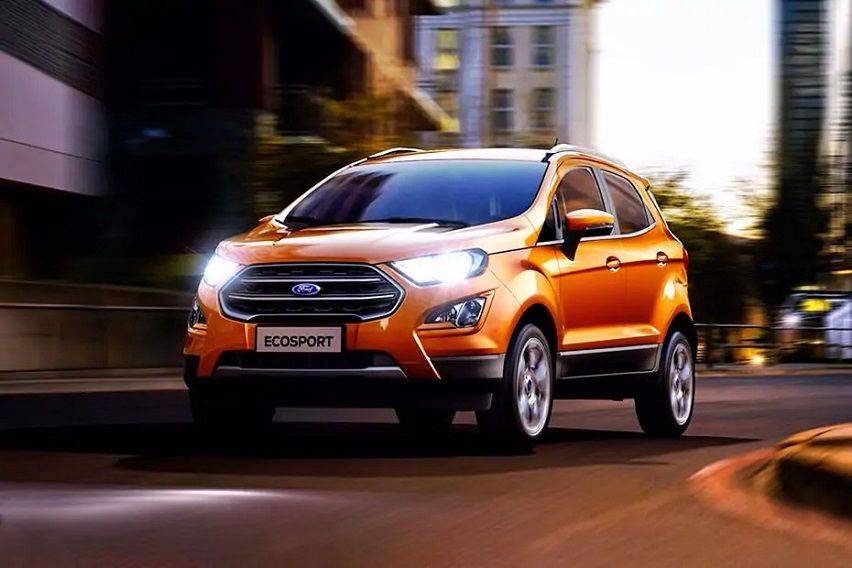 It's easily one of the more attractive crossovers in the market. If for looks alone, it's no surprise why the Ford EcoSport is one of Ford Philippines' top sellers. Now celebrating its sixth year in the Philippine market, this mini-SUV manages to strike it big in the hearts and wallets of Filipinos with every new release.

The EcoSport saw plenty of improvements in 2018, its last major update. One of the biggest changes that year was the introduction of the EcoBoost engine, along with the unveiling of the new front fascia. Due to 2018's substantial upheaval, there are relatively few noteworthy changes for the EcoSport's 2020 model year. While the minor changes means you won't have to worry about replacing your old EcoSport any time soon, it still manages to help the vehicle stand out from competitors. We list down the pros and cons of the Blue Oval's premier crossover for your informed car shopping decisions.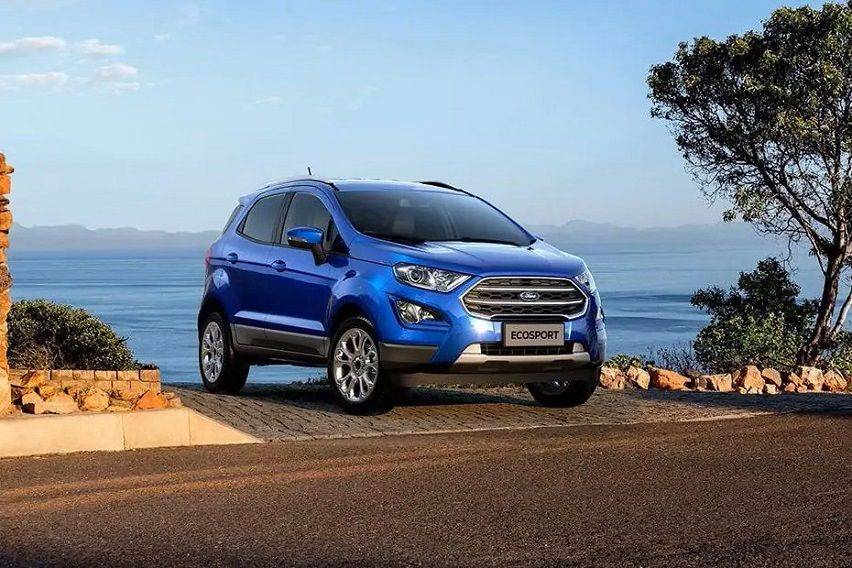 Pros
1. A fuel efficient engine

When Ford introduced the latest EcoSport version, it retained the base 1.5-liter inline-four engine, while introducing the new 1.0-liter turbocharged EcoBoost inline-three. The latter new option delivers 123hp and 170Nm, along with immense fuel efficiency. How immense, you may ask? It's best-in-class in fuel economy, delivering 4.8 l/100 km and CO2 emissions of 109 g/km, according to Ford.

2. Surprising amount of interior space

Crossovers aren't especially known for being spacious, but somehow, the 2020 EcoSport manages to have just enough space for both passenger and cargo, striking just the right balance without feeling too cramped or uncomfortable. While you may find that other crossovers will sacrifice cargo space for more passenger space or vice versa, there doesn't seem to be an issue with the EcoSport on both these areas, especially for small beginning families.

3. Inspiring amount of safety

With the EcoSport, you are assured of one of the safest crossovers around. With six airbags in total, (including driver and front passenger, front side and side curtain), you'll feel protected from every side. These are aided by a Traction Control that helps keep your tires gripping the road, especially around corners and when overtaking. With this active system, EcoSport owners don't have to worry about wheel spin, and over- or under-steering in corners. Other standard safety features include electronic stability, hill start assist, hill descent control, rear park assist, and rearview camera.

Compared to most of its contemporaries, the EcoSport is a much more reliable urban driver. It's as agile as the best hatchbacks, while its tall height ensures very little body roll. The sporty suspension isn't half-bad either. Overall, there's a high level of maneuverability to make the EcoSport a truly city-friendly car.

5. Plenty of advanced tech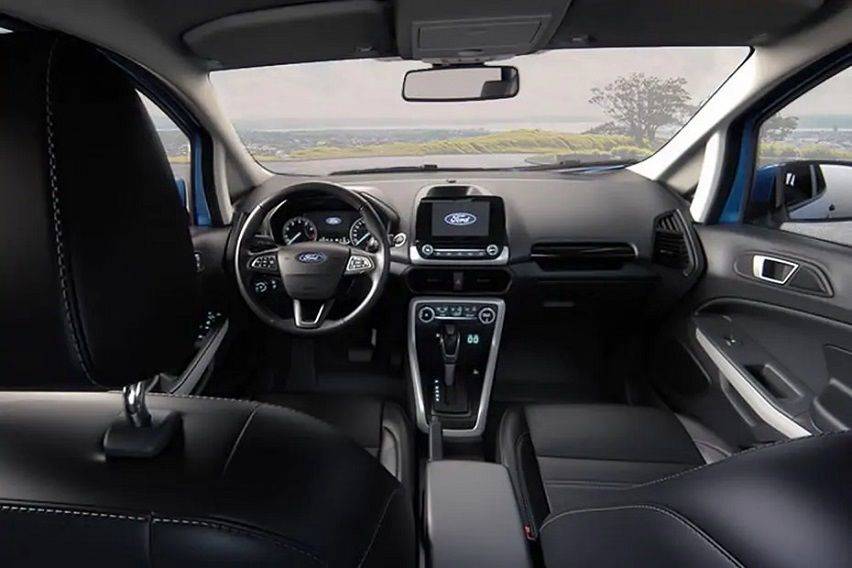 It's not only safety that's advanced in the EcoSport—the rest of the features are pretty high-tech as well. It's got rain-sensing wipers, smart keyless entry, automatic climate control, automatic headlamps and a Sync 3 with Apple CarPlay and Android Auto that's easily one of the better infotainment systems in the class. Not only is Ford's Sync 3 interface intuitive, it's also highly responsive, linking to a wide variety of smartphone devices without any hassle.
Cons
1. Rear is still not for adults

As we said, there's plenty of rear passenger space in the EcoSport compared to its contemporaries, but considering that it's a crossover, that's not saying a lot. Still suffering from an issue that most crossovers share, the rear cabin still has very little comfy legroom for full-sized adults. We did say the EcoSport is only good for young, starting families.

2. 1.5-liter engine can be a letdown

It's a wonder why Ford hasn't replaced the 1.5-liter engine option completely with the 2019 Engine of the Year 1.0-liter alternative, considering it's the better engine hands down. While the latter inspires, the former's lackluster performance and fuel economy can just sap the life out of an EcoSport owner. The lower fuel economy of the 1.5-liter is obvious from the start, and can only get worse over time.

3. Automatic gearbox lacks verve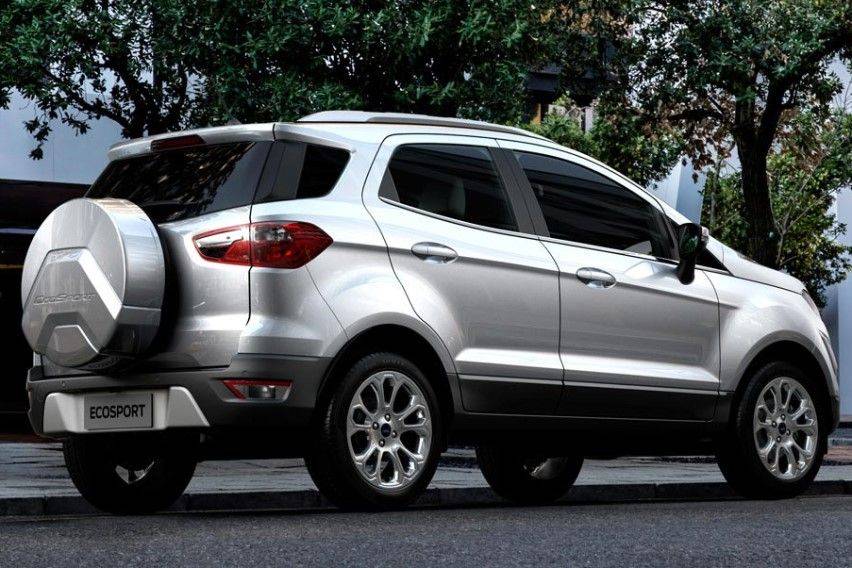 The EcoSport comes in either a 5-speed manual transmission or the 6-speed automatic gearbox. Unfortunately, between these two options, the automatic unit is the lesser one, and worse, it's the only one installed in the 1.0-liter! Those who want more juice out of their 1.0-liter EcoSport Titanium AT will likely find themselves wishing it came in manual, or at least a better automatic system.
Yay or nay?
Despite its issues relating to rear cabin space and performance, it is still a highly remarkable city car. With an attractive price point of PHP970,000 to PHP1,190,000, car buyers looking for an affordable crossover will probably be less conscientious about the EcoSport's shortcomings. Though it doesn't deliver the most power, it certainly offers a respectable amount of city-handling that makes it a smart choice for urban car owners.