Which 2020 Ford Everest color is best for you?
The Blue Oval's midsize SUV offering, the Ford Everest, is one of the more popular upscale SUV options available in the Philippine auto market today. With the introduction of the vehicle's latest model last year, Ford Philippines reduced the Everest SUV line-up from six to four, dropping the top-ranging 3.2-liter engine in favor of a more conservative but equally potent 2.0-liter Bi-Turbo power mill (210hp, 500 Nm). That said, the 2.0-liter Turbo (178hp, 420 Nm) and 2.2-liter (160hp, 385Nm) of the old model carry over and remain for the lower trim. A 10-speed auto gearbox with Select Shift also replaces the 6-speed automatic transmission of old.

Still, if you're looking for flexibility in your options, the Ford Everest is easily to go for, based on the number of powertrain variants alone. Interested shoppers can expect a total of four trim choices, namely: Everest 2.0L Bi-Turbo Titanium+ 4x4 AT, Everest 2.0L Turbo Titanium 4x2 AT, Everest 2.0L Turbo Sport 4x2 AT, and Everest 2.2L Trend 4x2 AT.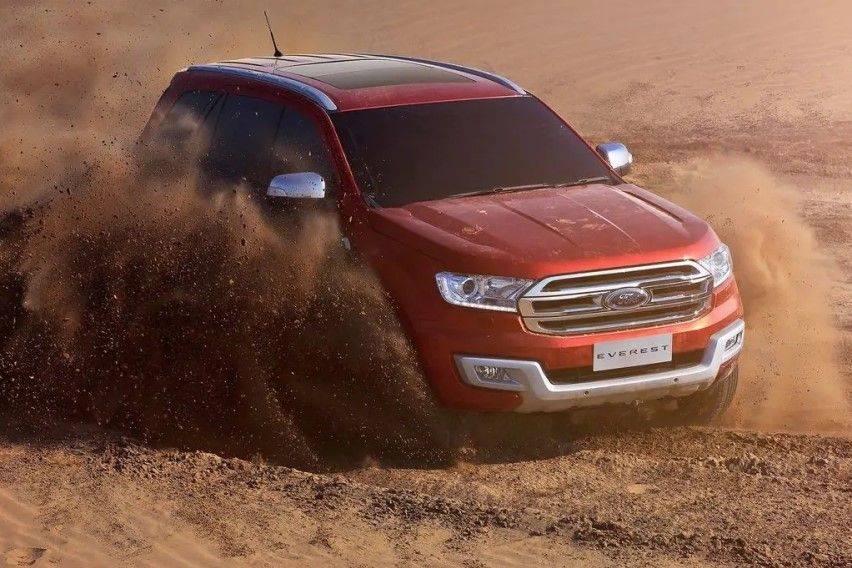 Inside, the latest Everest, there's the usual suspects: dual-zone automatic climate control, rear AC with control switch, auto-dimming rearview mirror, ambient lighting, active noise cancellation, and 12-volt and 230-volt power outlets. With regards to the infotainment system, the 8-inch touchscreen on the dash runs on Ford's Sync 3 with both Apple CarPlay and Android Auto support and links to nine speakers with subwoofer and amplifier.

The Ford Everest has a price range of PHP1.74 to 2.3 million. It is available in six colors: Aluminum Metallic, Arctic White, Diffused Silver (Titanium only, Absolute Black, Meteor Gray (except Sport), and Sunset Red (Titanium only).

Now that you know your paint finish options, have you chosen your paint exterior yet? If you're having trouble making a final decision with this popular midsize SUV from the number one American car brand, perhaps it pays to learn what a certain shade of the Everest can say about you.
Arctic White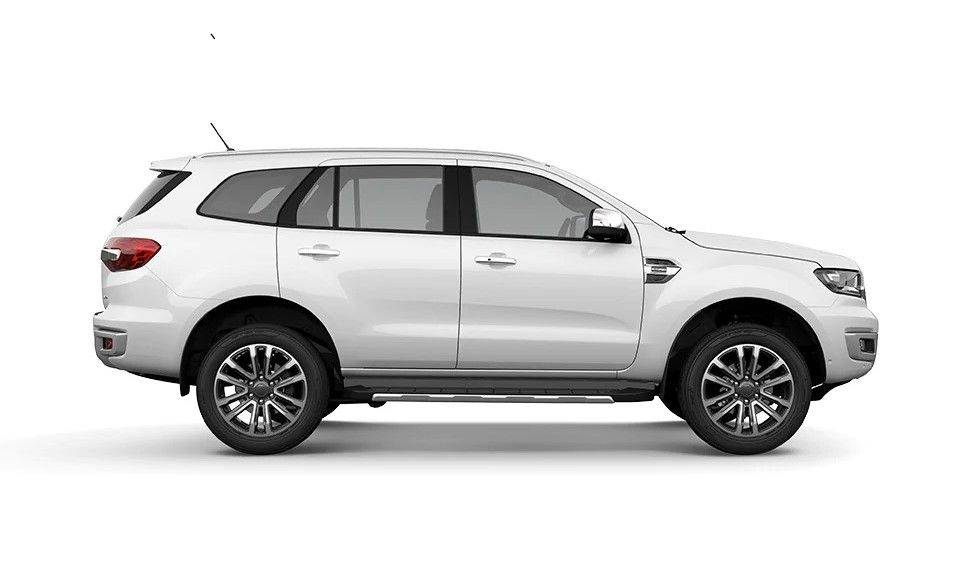 Innocence and purity—these are the virtues that white conveys. Aside from these, Arctic White conjures up images of the icy poles, where it's the only color you'll see for miles on miles of terrain. It's a great contrast if you are frequent off-roader, so for those who like to camp out and trek to the mountains, an Arctic White Everest makes sure your car will be easy to spot from afar.
Diffused Silver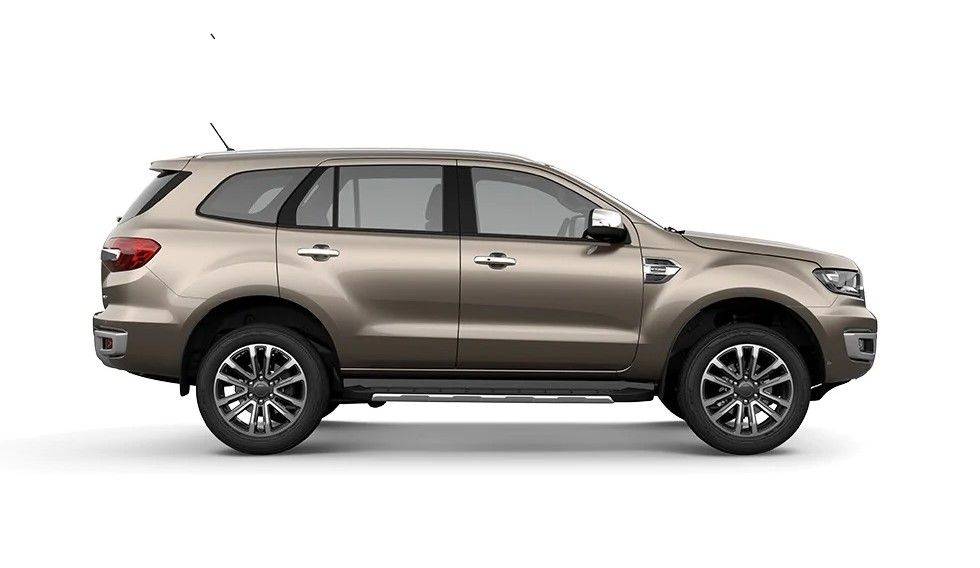 Few colors are as flashy as silver, but the Everest manages to tame some of the glare by opting to give the finish a diffused look. Aside from being a certified attention-grabber, silver gives off a futuristic upmarket feel. If you're the kind of person who appreciates elegance and wants to flaunt it, then this is the Everest paint color for you.
Aluminum Metallic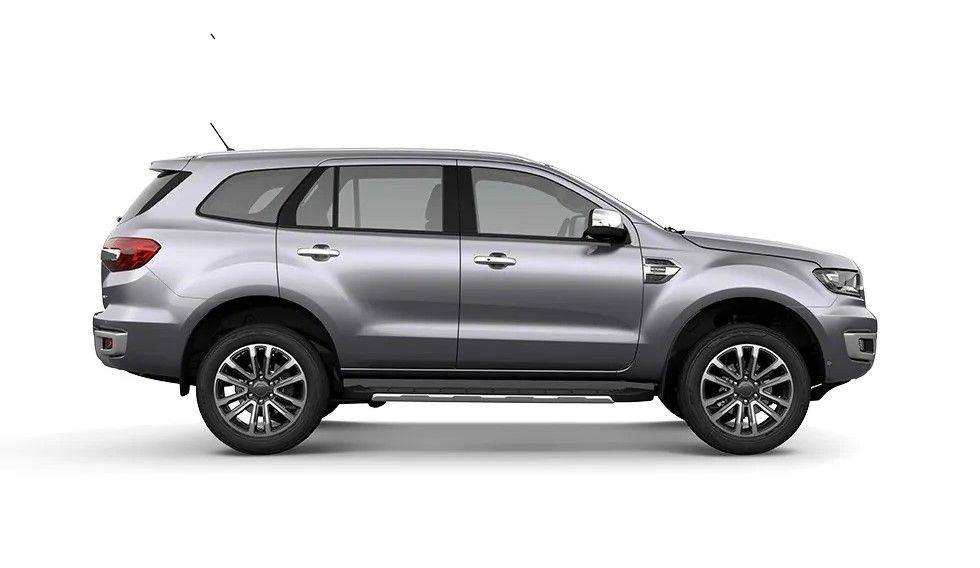 Aluminum Metallic is a derivative of silver, which as mentioned, is the color of opulence. Unlike silver though, aluminum doesn't tarnish, which encapsulates the idea behind the Everest's Aluminum Metallic finish. A few notches below silver, go for this paint color of you want an elegant ride that doesn't stand out too much.
Absolute Black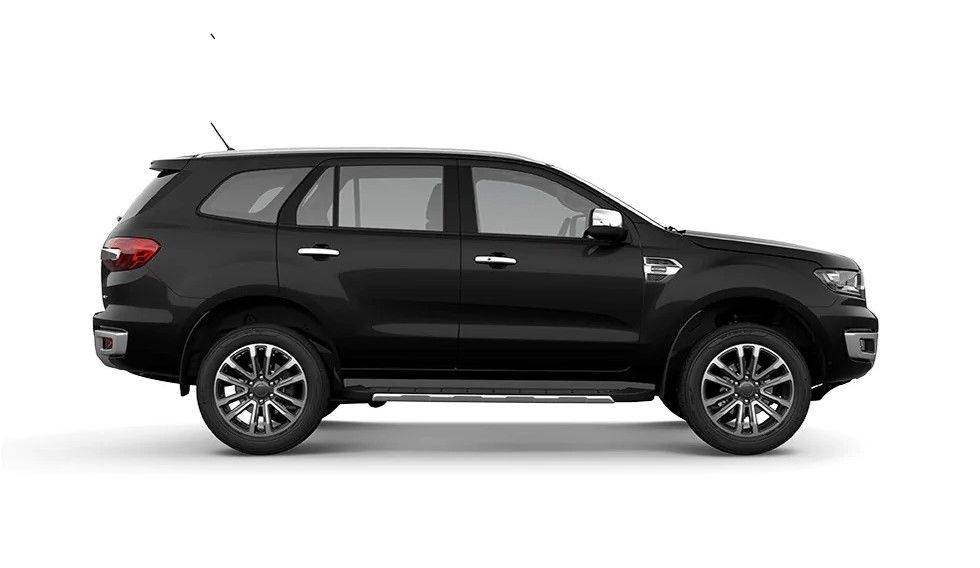 Black is the color of timeless luxury, but the beauty of it is that black manages to be elegant without the flashiness of silver. It is also the color of depth and mystery. So if you want to imply that you're someone who's distinguished but with a bit of a dark side, then only a black Everest will do for you. Increasingly, black has also become the color of sportiness, that's why you'll see many black editions of vehicles decked in blacked-out grille, rims, over fenders, and other such accessories.
Meteor Gray

As different shades of the same palette, silver, aluminum and gray may make you think they share the same meaning, and you'd be wrong. As the more subdued shade, gray is actually for people who don't want to call too much attention to their car. As previously mentioned, silver and aluminum represent refinement and sophistication, which makes them perfect for those with an eye for a bit of glitz and glamour. Meteor Gray on the other hand, is less flashy, more formal, and more mature. If you can relate to these descriptions, then it looks like you've found the right color for your Everest.
Sunset Red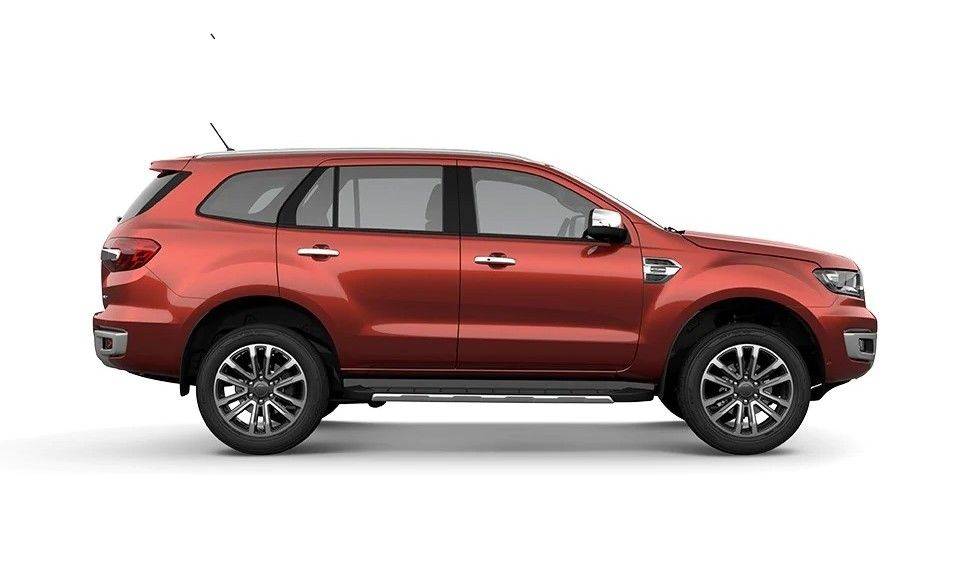 Red can represent many things. Most commonly, it conveys passion and sensuality, but a darker shade of red, such as this Everest paint color option, gives off a grounded and organic vibe. Nature lovers will gravitate to this color naturally, so to speak.

Ready to choose your Everest? Take a look at what's available here on Carmudi.