2020 Suzuki APV vs. the competition: Your other local MPV options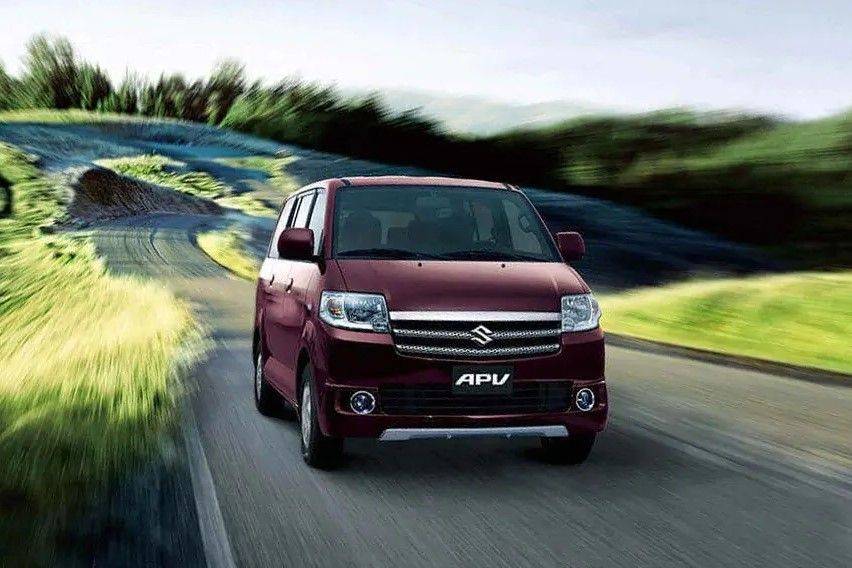 It sure is hard to pigeonhole the Suzuki APV. Is it a multi-purpose vehicle? A minivan? Or a light commercial unit? It can even pass off as a crossover in some respects. With the ability to wear many hats, the APV moniker—short for All-Purpose Vehicle—is certainly apt.  So perhaps it's best not to question what category the APV falls in and just accept it for what it is—an affordable workhorse that can virtually take on any role you want it to.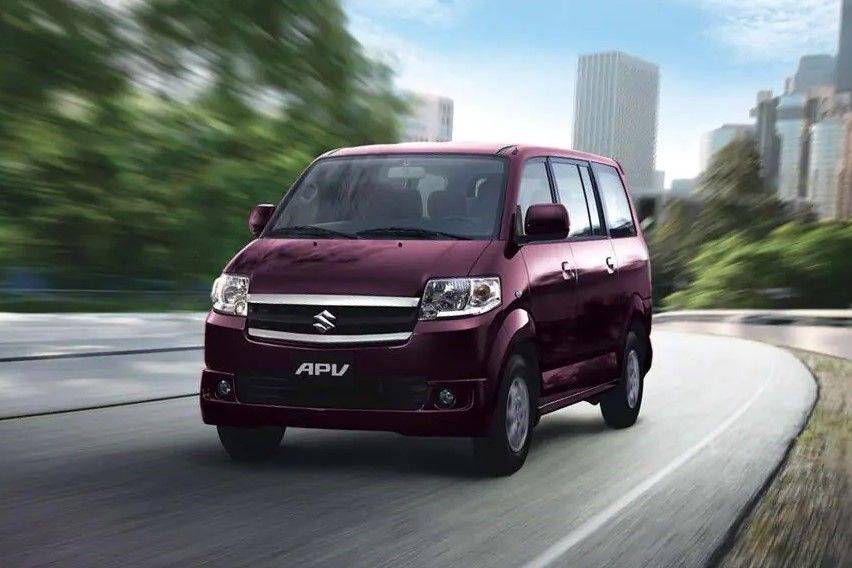 Under the Suzuki APV's hood is a 1.6-liter SOHC gas mill that yields a max output of 91hp and 127Nm of torque. This engine courses its power through a 5-speed manual transmission to the rear wheels. The APV chassis is especially one to marvel at, described by its maker as "engineered and proven to withstand punishing conditions as well as offer smooth, stable handling in expectation of its potential uses." The Suzuki APV long wheelbase and tracks help deliver above-average handling, natural steering feel, and more precise suspension performance.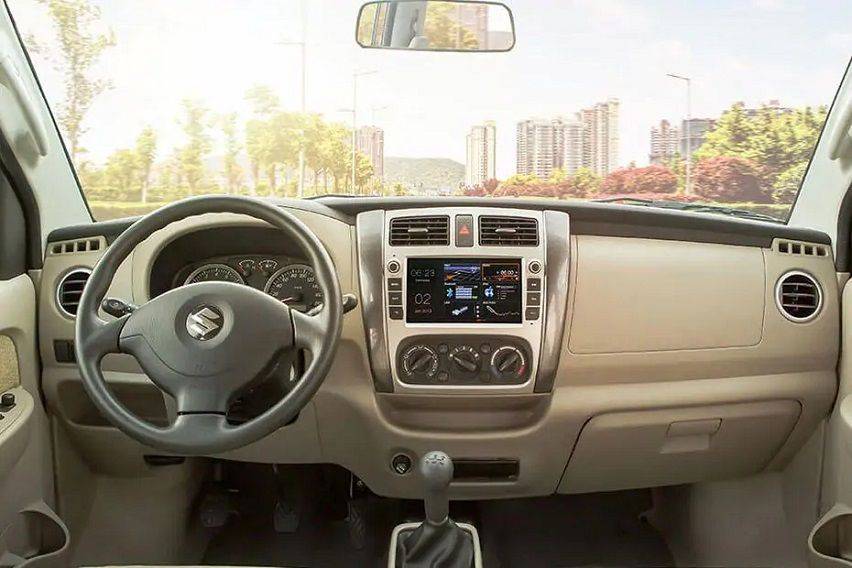 Available in two trims, the APV can seat a total of eight persons, including driver. Choose the Suzuki APV GA 1.6L MT (PHP593,000) and you get a basic vehicle fit for commercial use. Choose the Suzuki APV GLX 1.6L MT (PHP813,000) and you have a decent ride for a large family.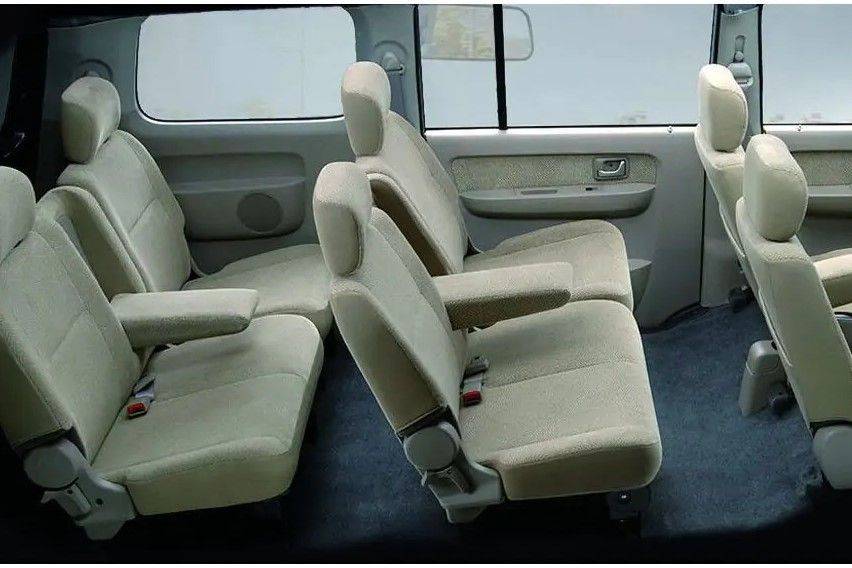 Naturally, like every car shopper, you'll want to know what other options to the Suzuki APV are there. Here are comparatively similar vehicles to consider.

Foton is a popular commercial vehicle brand that has recently ventured into passenger car category, and if their sturdy buses and trucks are anything to go by, you're assured that you're getting a workhorse vehicle in the Foton Gratour iM6. Powered by a 1.5-liter DAM15D inline-four DVVT gasoline engine mated to a 5-speed manual and capable of delivering 112hp and 150Nm, this Chinese-made MPV possesses some nifty features, including leather seats, rearview camera, and a large 10.1-inch infotainment system.

The Suzuki APV has a (sort of) direct competitor within Suzuki own stable. A worthy contender in the country's MPV segment, the Suzuki Ertiga houses a 1.5-liter 4-cylinder K15B in its engine bay, capable of delivering 103hp and 138Nm of torque. Low trims have a five-speed manual, while upper specs come with a four-speed automatic. The latest model aims to spice things up interior-wise with more exciting design cues, such as a three-tone dashboard, D-shaped steering wheel with control buttons, 10-inch infotainment system, and to top it all off, there are faux wood grain accents here and there, giving the cabin an even more premium feel.

The Toyota Avanza has certainly grown a lot over the years. To think that it was priced similarly as the Suzuki APV when it first came out. Nevertheless, two engines are on offer for the new Avanza—the first is a 1.5-liter engine for the Veloz and G variants (103hp, 136Nm), and the second is a 1.3-liter engine for the E and J trims (95hp, 121Nm). Drivers can choose between a four-speed automatic and a five-speed manual for all trims except the Veloz, which is solely available in automatic.

The latest Toyota Avanza makes sure that every occupant is comfortable for the long drive with its seven-seater cabin, quality seating materials, and spacious luggage space for everything needed for the trip. Storage expands with the help of 50:50 folding seats on the second and third rows. Infotainment on the other hand, is supplied by a 6.8-inch capacitive touchscreen display infotainment system that also comes with T-Link Mirroring that allows Apple CarPlay and Android Auto connectivity.

When it comes to style, few MPVs can measure up to the Mitsubishi Xpander. From its Dynamic Shield front fascia to its futuristic character lines, the all-new Xpander certainly looks prettier than many other vehicles in its class. The LED position lights and combination tail lamps are easy on the eyes, and the 16-inch two-tone alloy wheels make a great introduction to the sleek and tasteful exterior. With four variants available, all Xpanders are equipped with a 1.5-liter inline-four 16-valve DOHC MIVEC engine that delivers 105hp and 141Nm of torque. A modern dashboard welcomes the Xpander's occupants, placing great emphasis on ergonomics for everyone—the driver most especially. The high user-friendliness is matched by the use of high-quality plastic and fabric materials that help the cabin look particularly upscale for the price point.

Photos from Suzuki, Foton, Toyota, Mitsubishi