2021 Kia Sorento sets fuel economy benchmark for 3-row SUV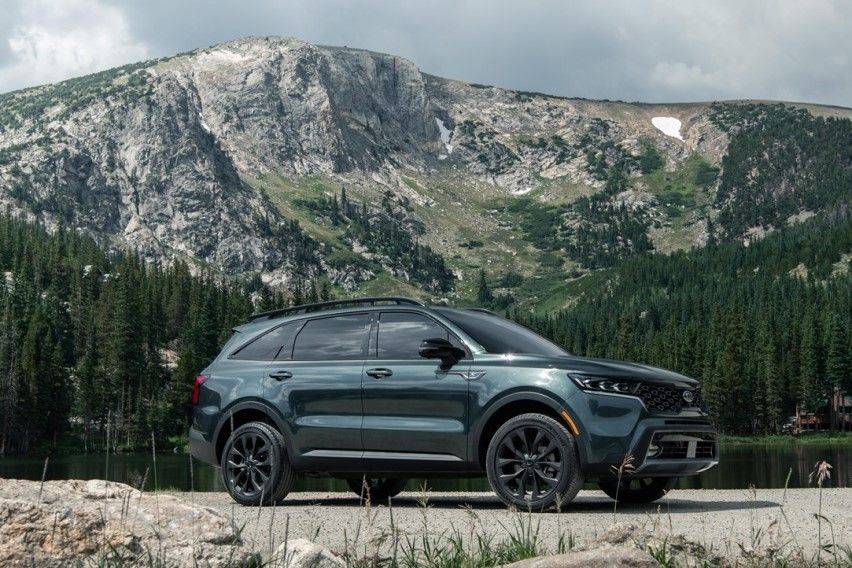 Kia Motors had to delay the launch of the 2021 Kia Sorento due to the global pandemic, but it's making up for lost time. Heavy on the promotion of the new SUV, the South Korean carmaker is now touting that the all-new fourth-generation Sorento has just set a new standard in fuel economy, becoming the only vehicle in its class to deliver a combined 37mpg (15.7km/l) in fuel mileage.

The Sorento's new Turbo-Hybrid powertrain in particular, boasts 42 more horses than the model it replaces, and nearly 50 percent better fuel economy. The stellar fuel economy numbers, combined with 227hp of output, makes the Sorento the most powerful hybrid electric vehicle (HEV) in its segment, according to Kia.

"Sorento has always been one of Kia's premier products," said Sean Yoon, president & CEO, Kia Motors North America & Kia Motors America. "Its combination of style, utility, safety and comfort have made it a perennial customer favorite. This stunning new Sorento sets the bar in the compact SUV class even higher and represents the pinnacle of Kia design and engineering. We're extremely proud to add it to our line-up of incredible automobiles."

The electrified powertrain, dubbed 'Smartstream' by its maker, also delivers 350Nm of torque via a 1.6-liter T-GDi (turbocharged gasoline direct injection) engine-slash-1.49 kWh lithium-ion polymer battery pack-slash-44.2 kW electric motor pairing.

The Sorento Hybrid's power is sent to either the front or all four wheels through a 6-speed automatic transmission. A transmission-mounted electrical device allows the full power of the engine and motor to transfer in parallel with minimal loss of energy. "The result is immediacy in acceleration response at any speed, with direct access to available battery power at higher speeds," Kia claims.

Aside from this hybrid version, the new Sorento will also be available in certain markets for the first time as a Plug-in Hybrid (PHEV) towards the end of the year with 261hp and an estimated 30mi (48kms) of all-electric driving range.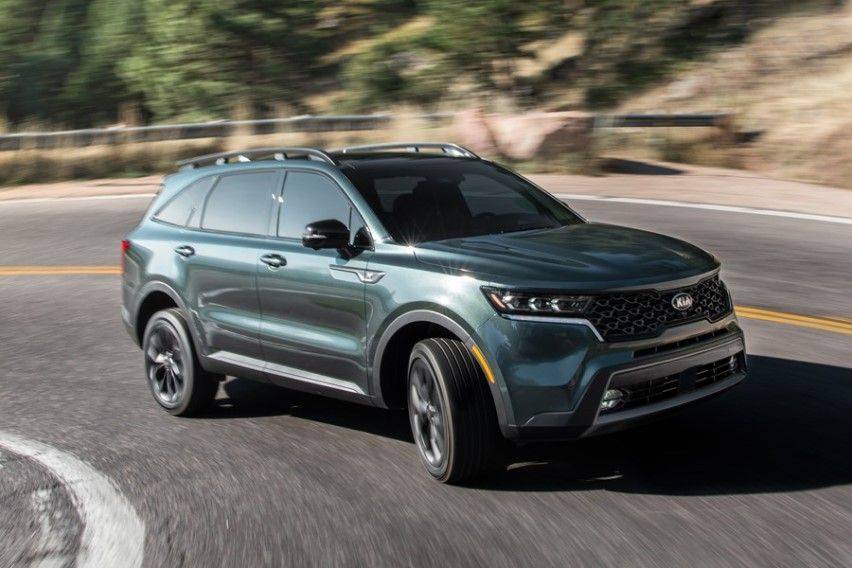 The electrified fourth-gen Sorento is currently being manufactured at Kia's Hwasung production facility in Korea, moving along a production line that includes the SUV's gasoline and diesel variants. The Korean-made Sorentos are primarily meant for the European market, as those for North America will be produced at the Kia plant in Georgia, USA.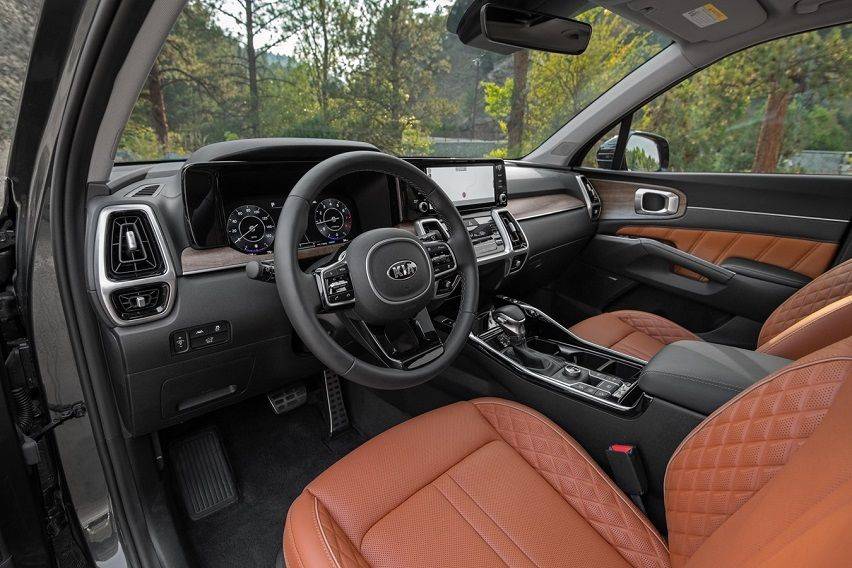 The 2021 Sorento is expected to go on sale in North America later this year, and pricing will be revealed closer to its selling date.

The outgoing third-generation Sorento, built on the same production Hwasung lines, has won several quality awards throughout its lifespan. This is currently the Sorento model available locally, with a price range of PHP1.9 to 2.2 million.
Explore KIA Sorento