5 Insane Cars from Michael Jordan's Collection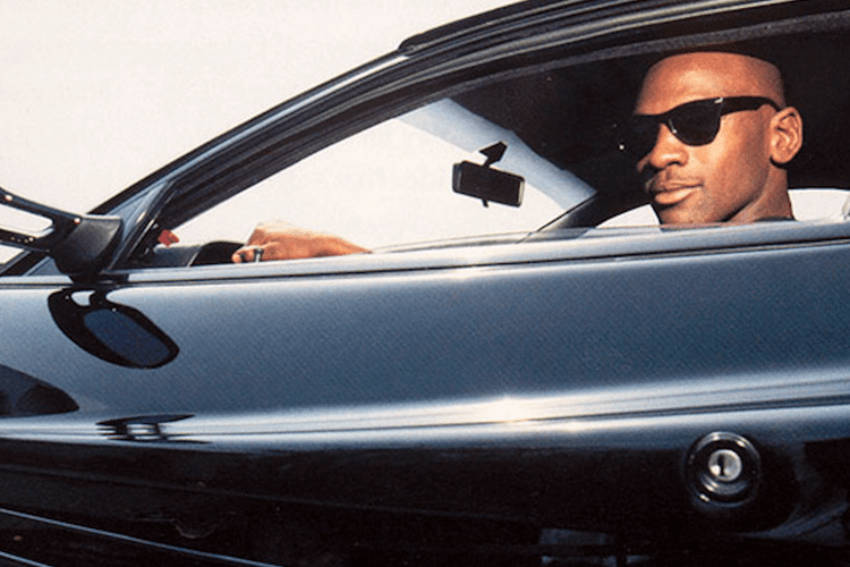 You might know Michael Jordan for being one of the best basketball players of all time. Other than that, you might know him from Nike's Air Jordan shoe lineup. Aside from a stellar record in the NBA, multiple brand deals, and a number of memes to his name, Michael Jordan is also known for having a pretty sick car collection.
Aston Martin DB9 Volante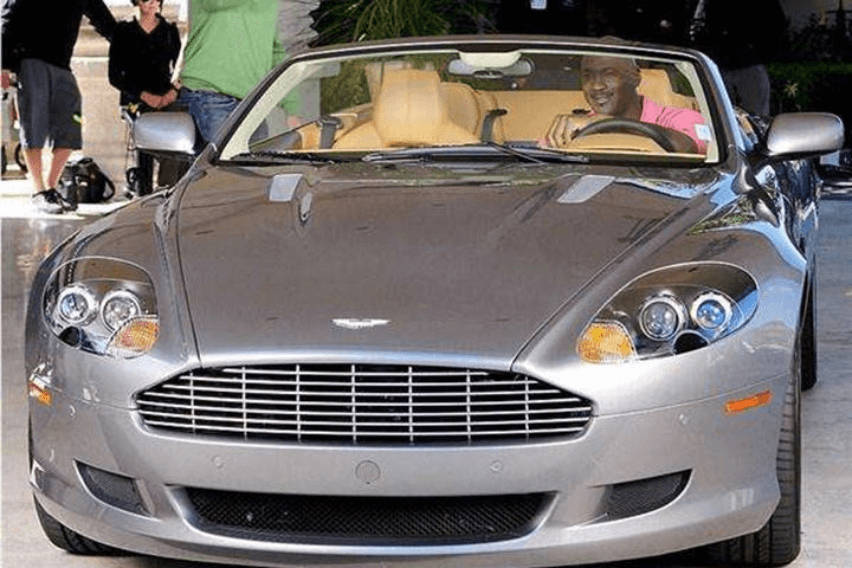 Debuting in 2004, the DB9 is the predecessor of the Aston Martin DB7, which Jordan also owned. The Volante is the convertible variant, which seems fitting since a 6'6 tall man may not feel so comfortable in a coupe-like roofline. The DB9 Volante is equipped with a 5.9 liter V12 engine that made 470 horsepower (hp) and 600 Nm of torque. It was offered with either a six speed manual or a six speed automatic transmission. The DB9 Volante can accelerate from 0-100 km.h in just 4.7 seconds, and can reach top speeds of up to 300 km/h. At the time of its release, a DB9 Volante will set you back $200,000 or around PhP 10 million.
Chevrolet Corvette ZR1 40th Anniversary Edition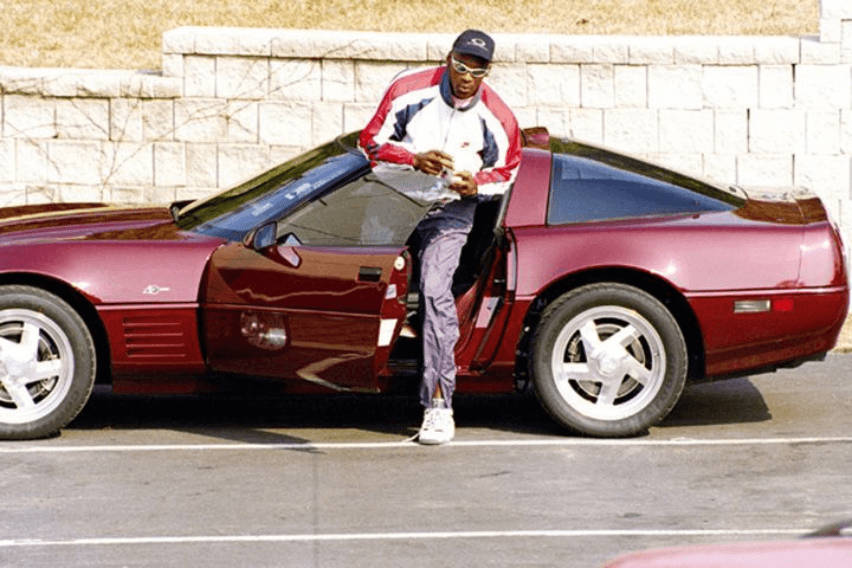 Although not the most outstanding car on this list, this particular ZR1 has a special place in the basketball star's heart. The 1993 Corvette ZR1 may not be special, but Jordan's particular car is a special edition that celebrates the model's fourth decade, with special edition With an aluminum block V8, the ZR1 has a power output of 375 hp, along with special edition Ruby Red metallic paint and Ruby Red leather sport seats, along with special trim and emblems. Less than 7,000 of this edition were sold. Back in 1993, this special edition ZR1 costs less than $70,000 or PhP 3.3 million.
Porsche 911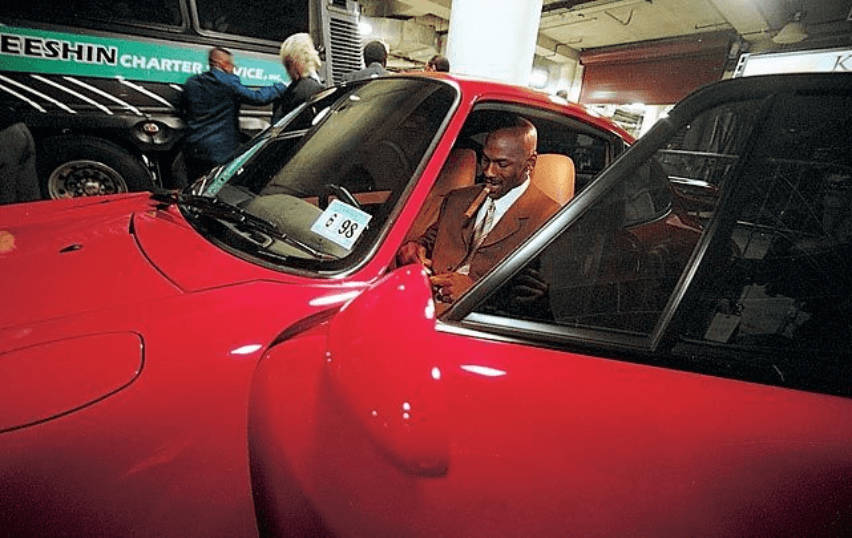 It seems fitting that one of the most celebrated athletes of all time also owns one of the most iconic cars of all time. The Porsche 911 was first introduced in 1963 as a two door, high performance car with a rear mounted flat six engine. Throughout his entire NBA run, Jordan has owned the 930, 964, and 993 models of the 911. The Air Jordan VI sneakers also borrows its design from Jordan's Porsche. Although it is not clear what model year Jordan's Porsches are, a base model Porsche 911 would set you back around $90,000 (around Php 4.5 million) today.
Mercedes Benz SLR McLaren 722

As one of the cars in the original hypercar trinity (the other two being the Ferrari Enzo and Porsche Carrera GT), the Mercedes Benz SLR McLaren is a beast, and a favorite of Need for Speed: Most Wanted players. The 722 version is a special edition of the SLR which includes a modified SLR engine that generates a power output of 641 hp and 820 Nm of torque. The SLR 722 can accelerate from 0 to 100 km/h in 3.6 seconds, and can attain a top speed of 337 km/h (209 mph), faster than the standard Mercedes-Benz SLR McLaren. At the time of its release, the SLR 722 is priced at about half a million dollars, or PhP 25.2 million. Today however, listings for used 722 models are priced along the $1.2 million (PhP 60.6 million).
Campagna T-Rex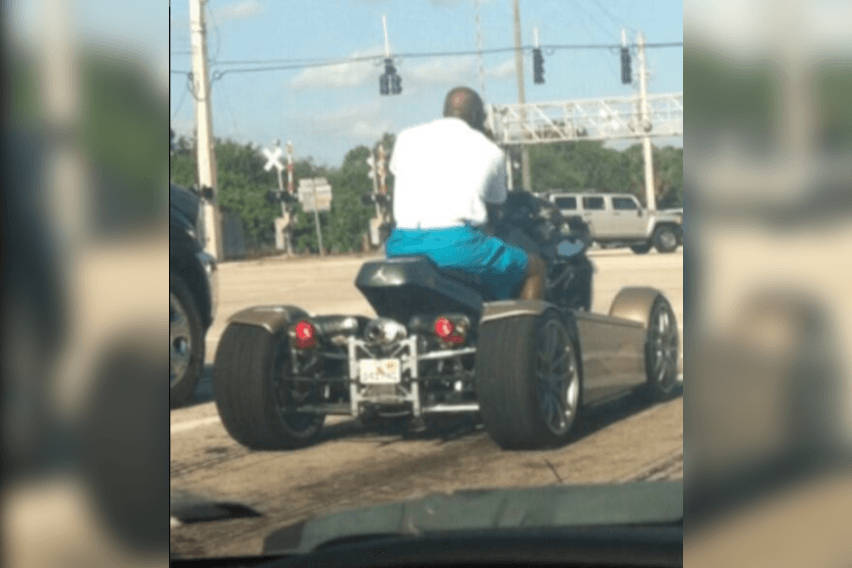 Okay, maybe this one isn't really a car, but it is undoubtedly insane-looking. Although kind of a niche brand in the industry, Campagna has been producing vehicles since the '80s. Although it is unclear which model of the T-Rex Jordan is driving, the roofless motorcycle's unique and quirky styling is definitely an eyecatcher.
The current version of the Campagna T-Rex is equipped with a BMW engine that makes 160 hp. it is priced at about CA$58,000 or around PhP 2.1 million.
To know more about Michael Jordan and the span of his career, you can watch The Last Dance, a docuseries that gives a detailed account of the basketball star and his career. The Last Dance is available on Netflix.
Photos from Car Reviews, Pinterest, and ForTheCars
Also Read:
Top Cars in Beyonce's and Jay-Z's Vehicle Collection
Read All
Featured Articles