AFTERMARKET: Keep Your Car Interior Clean with Sparco Vacuum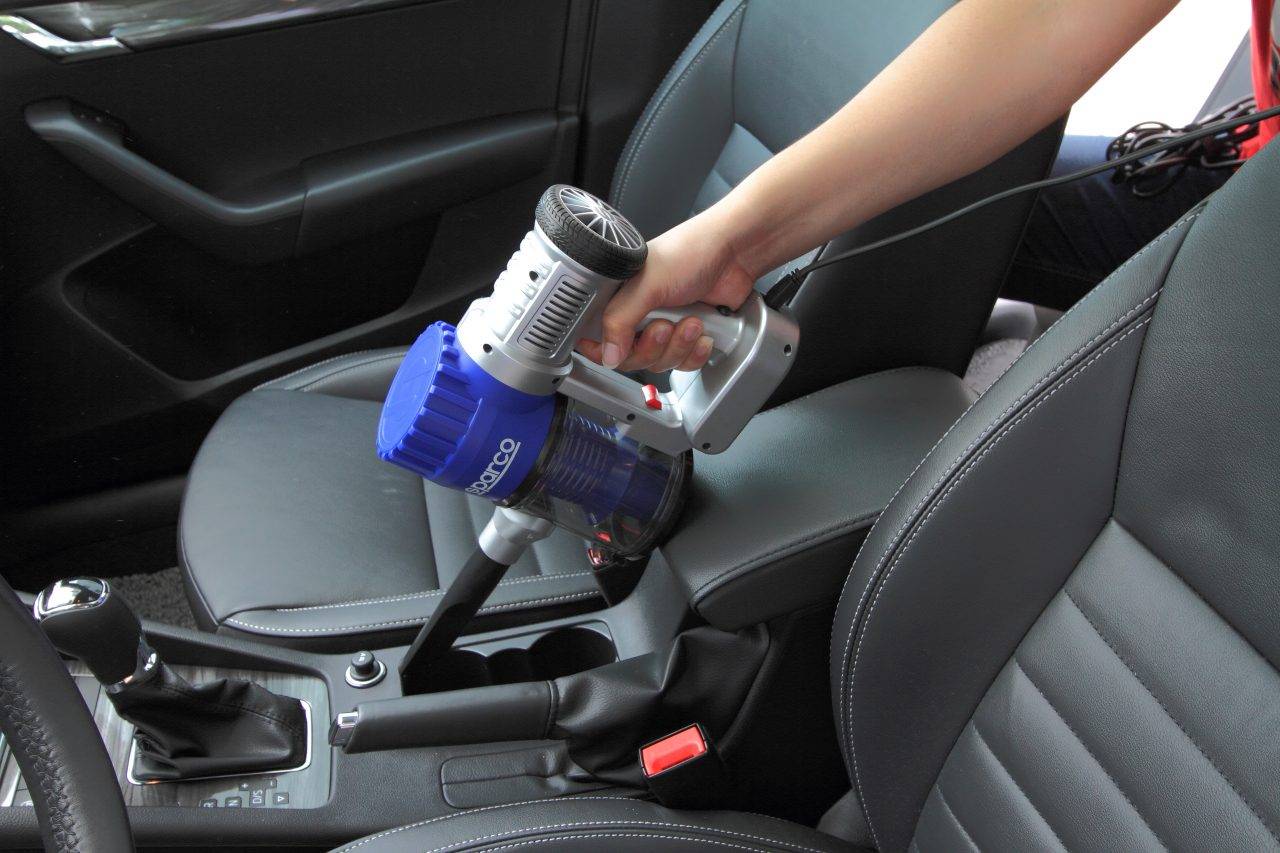 Keeping your car clean and tidy is important. It doesn't just make your ride more presentable, but it also gives a hint to what personality you have. As the old saying goes, your car defines who you are as a person. In fact, that saying is backed up by science--yes, it's not just a saying after all. Psychologist Nicole Cutts says, "no matter what you drive, the way you maintain your car--inside and out--gives people some insight into your personality." An untidy car can suggest that you're unprofessional, lazy, broke, paranoid, among others. You wouldn't want to be tagged under those categories if you value your self-image. As such, the Sparco SPV1304 vacuum can help you keep your car interior clean. The Sparco SPV1304 vacuum cleaner is a handheld device that comes with a 4.5 meter, 12 Volts cable, which you can plug into your car's cigarette lighter socket. The said Sparco vacuum also has a dust capacity of up to 400 ml. This gives you ample room to vacuum unwanted dusts, sand, mud dirt, and other trash inside your car.
Sparco said that the SPV1304 vacuum has a flexible hose, which is an advantage as you can clean even the hard to reach spots such as under the front seats. It also has a strong suction that enables you to have the utmost cleaning solution. In addition, the Sparco SPV1304 vacuum comes with a washable High Efficiency Particulate Air (HEPA) filter. HEPA is a type of air filter that passed the standards set by the United States Department of Energy. Air filters that meet the HEPA standard can be used in cleaning medical facilities, aircraft, homes, and vehicles.
With all the specifications mentioned above, the thing that I liked most about the Sparco SPV1304 vacuum is its portability. You can easily carry this vacuum and store it in your car's trunk. Moreover, you can instantly use the Sparco SPV1304 vacuum to clean your car almost anytime and anywhere; just plug it and there it goes. Keeping your car clean--inside and out--is an essential thing to do. It is hygienic, and it makes your car more presentable to others. After all, the way your car looks define who are as a person. In case you're wondering, the Sparco SPV1304 vacuum is available locally at Blade Auto Center for a price of PHP2,999.75.