Audi Adds 2020 Audi E-Tron Sportback in its Full-Electric Lineup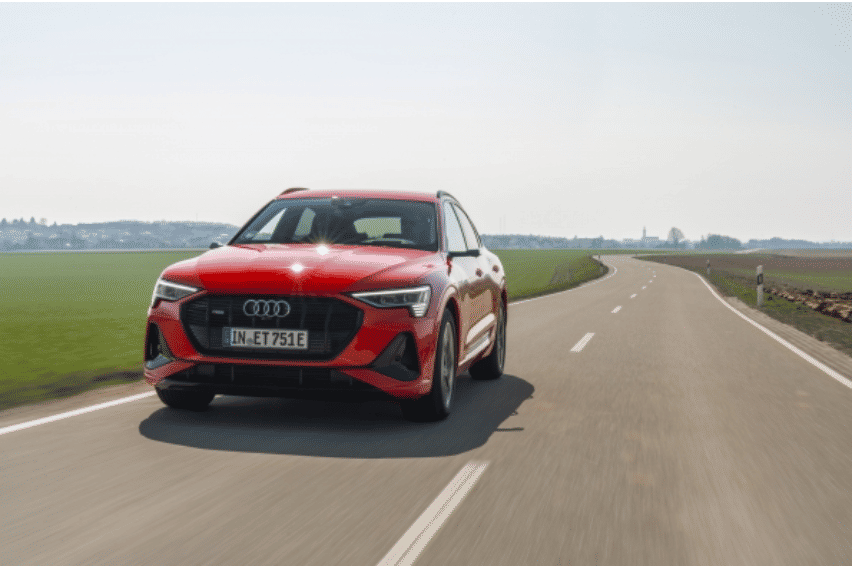 Audi is adding a second, fully-electric model in its e-tron SUV lineup this year: the 2020 Audi e-tron Sportback. Dynamic and powerful, this now adds a dynamic coupe design to the company's e-tron SUV platform.

The e-tron Sportback's exterior offers the traditional lightning design that comes with four horizontal segments in its front and rear to distinguish it as an electrified e-tron model.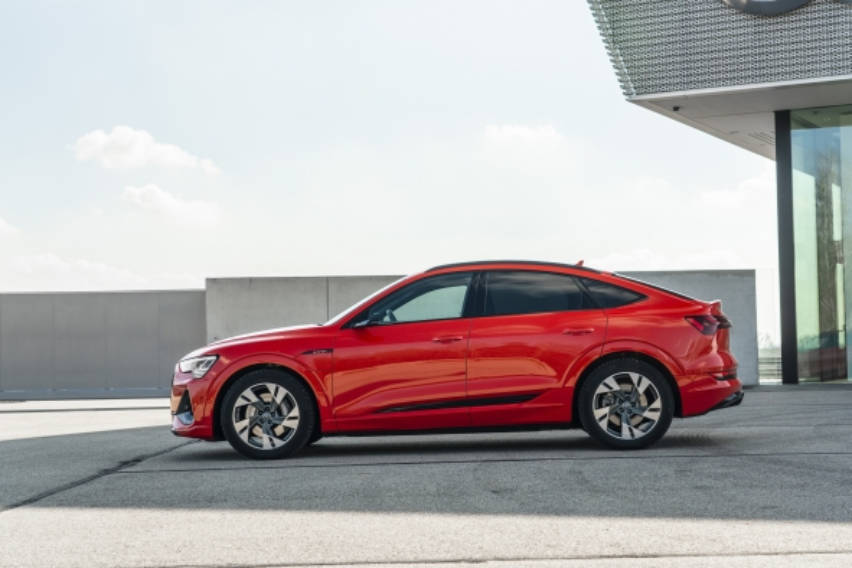 Its eye-catching, "emotionally-designed" form is inspired by the Audi A7, which showcases a contoured bumper with unique air intakes for better air flow. These vents also give a more dynamic appearance to the vehicle when viewed from afar.

Meanwhile, its rear is carefully designed to provide better aerodynamics, thanks to its spoiler and diffuser that extend across the vehicle's entire width.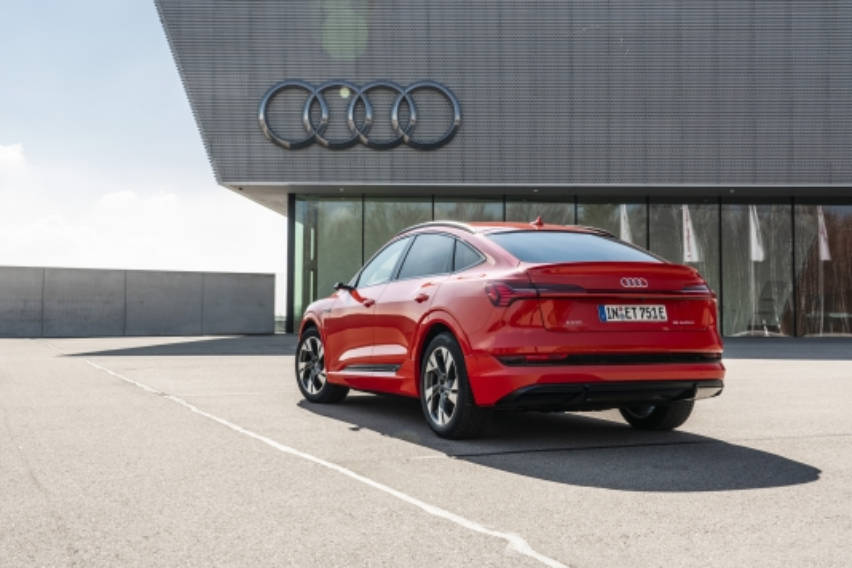 The e-tron Sportback's interior merges the "functionality of a spacious SUV with the elegance of a four-door coupe" and advanced electric mobility platform. It includes a sunroof, and can comfortably seat around five adults—without sacrificing luggage space. 

Thanks to its electric model placed on both e-tron axles, its power is distributed efficiently for rapid torque and electric mobility. It can achieve around 355 horsepower (402 hp if on Boost Mode), and can go from 0-60 in 5.5 seconds (with Boost Mode). Its towing capacity can reach up to 4,000 pounds when equipped with its available towing package. 

The newest e-tron Sportback has a unique battery system that's positioned within a protective honeycomb structure. Positioned with a low center of gravity, it's engineered to optimize battery longevity, repeatable performance (even during heavy loads), and peak charging power for longer amounts of time during the charge cycle. As a result, it can use up 91 percent, or , or 86.5 kWh, of the 95 kWh total battery capacity. 

Its 150 kW battery can also charge rapidly even when charging at a high speed public chargers, thanks to its highly flexible thermal management system. It can use up an hour of driving time in ten minutes of charging time, and 3 hours in just half an hour.

Those who live in the US can also avail of Audi's one-of-a-kind variant: a Limited Edition One Model . This comes with exclusive interior in Monaco Gray Valcona leather seating surface with two-tone stitched dash and black headliner.

The Audi E-tron Sportback comes with a price tag of $77,400 (PhP 3.91 million).  It's expected to arrive at US dealerships in summer.