Audi Debuts RS Q3 Sportback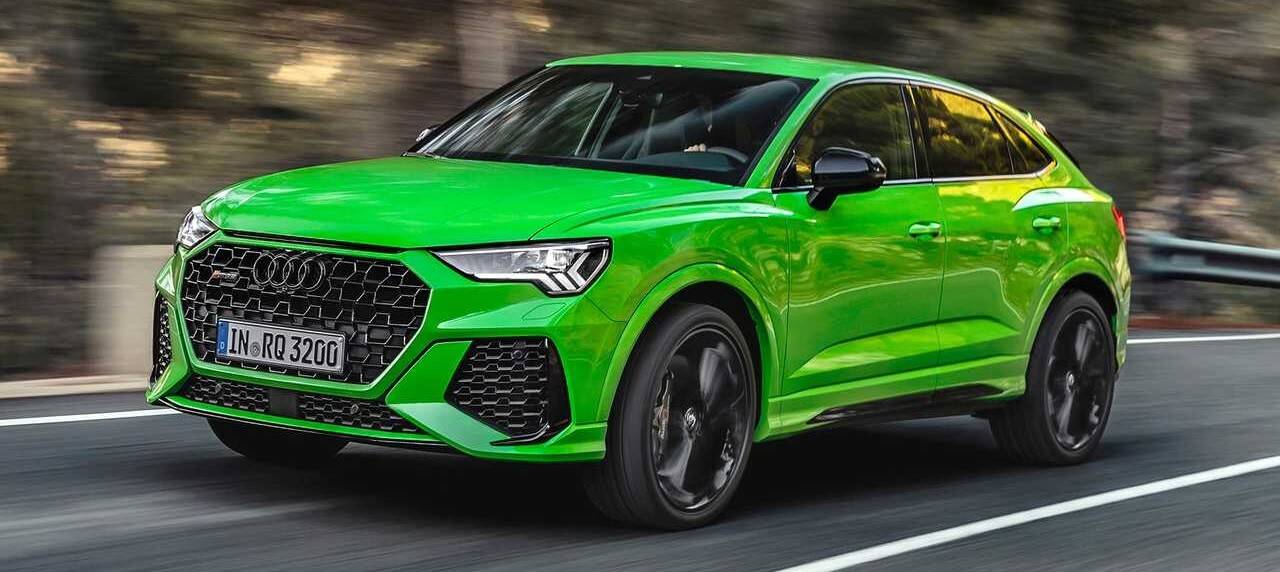 The Audi RS Q3 returns with even more power. Imbued with the same turbocharged 2.5-liter five-cylinder engine found in the RS3 and TT RS, the new RS Sportback version of the crossover now makes 394 hp and 480 Nm of torque—up by 59 hp and 40 Nm from the previous version.
Aside from the added power, the engine also comes with an aluminum head, helping the car lose 26 kg in weight compared to the engine's older version. This engine links to a seven-speed dual-clutch transmission and Haldex-style all-wheel drive system.
The RS badging (an abbreviation of the German RennSport—which translates as 'racing sport') makes this Sportback the high-performance version of Audi's popular and tiniest crossover SUV. It's got extra air intakes, bigger tires and wheels (up to 21 inches), flared wheel arches, and striking dual exhaust tips out back.
Audi claims the RS Q3 Sportback can do a 0-100 kph time of 4.6 seconds and a top speed of up to 280 kph.
It's also available in a few uniquely flashy colors, including the eye-catching Kylami Green seen here.
"The first Audi RS Q3 established its own segment. We aim to continue this success story with the new generation of the compact high-performance SUV," says Oliver Hoffmann, Managing Director of Audi Sport GmbH. "With the offering of the all-new Audi RS Q3 Sportback, a progressive SUV coupe crossover, we are the trendsetter and are leveraging to the full the phenomenal growth potential for Audi Sport."
Both the RS Q3 and RS Q3 Sportback will go on sale in the first quarter of 2020, starting with the UK and spreading out to other markets. More specification figures and pricing will likely be announced at a later time.