Bentley entices collectors with new bespoke Continental GT scale model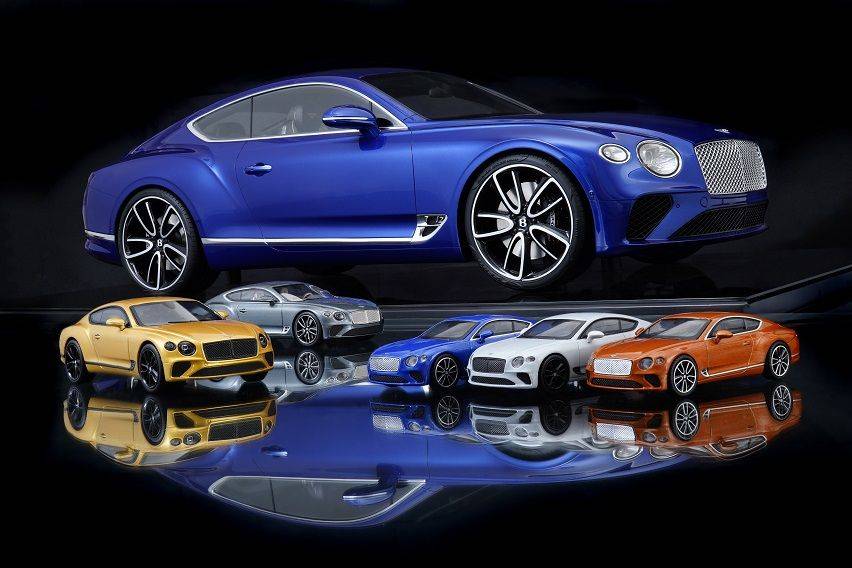 Truth to tell, the Bentley Continental GT is way beyond the reach of regular car buyers. The British luxury carmaker allows normal human beings to own a piece of its latest crowning achievement with a scale model that's available in a variety of sizes.

Just as it is with the real thing, the 'perfect replica coupe' can be customized for collectors and fans of the brand and model.

The elaborately constructed 1:8 model in particular, offers a wide variety of bespoke options including paint, mock veneers, seat details, and even wheels and alloys. Made up of over 1,000 individual pieces, this particular scale model in the lineup is hand-assembled, taking around 300 hours to complete.

Below is the list of all the 1:8 scale's bespoke options:


exterior paint color


wheels and alloys


lower grille


brake calipers


number plate


left or right driver position


interior color split


main and secondary hide color


seat quilting


seat fluting


veneers


carpets


The option for the iconic Blackline Specification is also available.

Bentley used high quality resin to shape the scale model, and sits it on top of a varnished plinth for that upscale look befitting "to be passed down through the generations as an heirloom piece."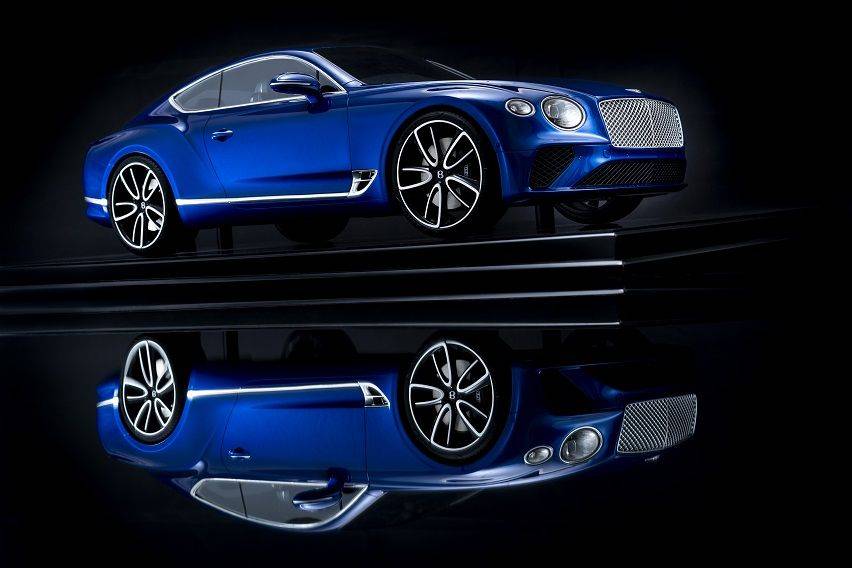 Bentley provides this description in a released statement:

"Measuring 78 cm in length, the exacting details of a full-size car are mimicked in miniature here throughout the carefully-crafted replica cabin. The tiny steering wheel features impeccably-copied cross-stitching, the iconic seat quilting and fluting is mirrored on the small yet detailed scale, and the model car even mimics the lustrous wood veneers and plush carpets that characterize the original. Even the doors and boot open to allow you to admire the intricately replicated interior in close detail."

To ensure accuracy when compared to the real thing, the construction of the 1:8 scale model is supervised by the Bentley Design Studio team, who's always on hand to ensure "every detail selected is executed to the same pinnacle quality seen in each full-size Bentley."

Aside from the 1:8 model, Bentley is also releasing units in 1:43 and 1:64 scale. Each of the models can be purchased from Bentley Retailers or via the brand's online shop, shop.BentleyMotors.com.