BUYER'S GUIDE: 2019 BMW 3 Series Sedan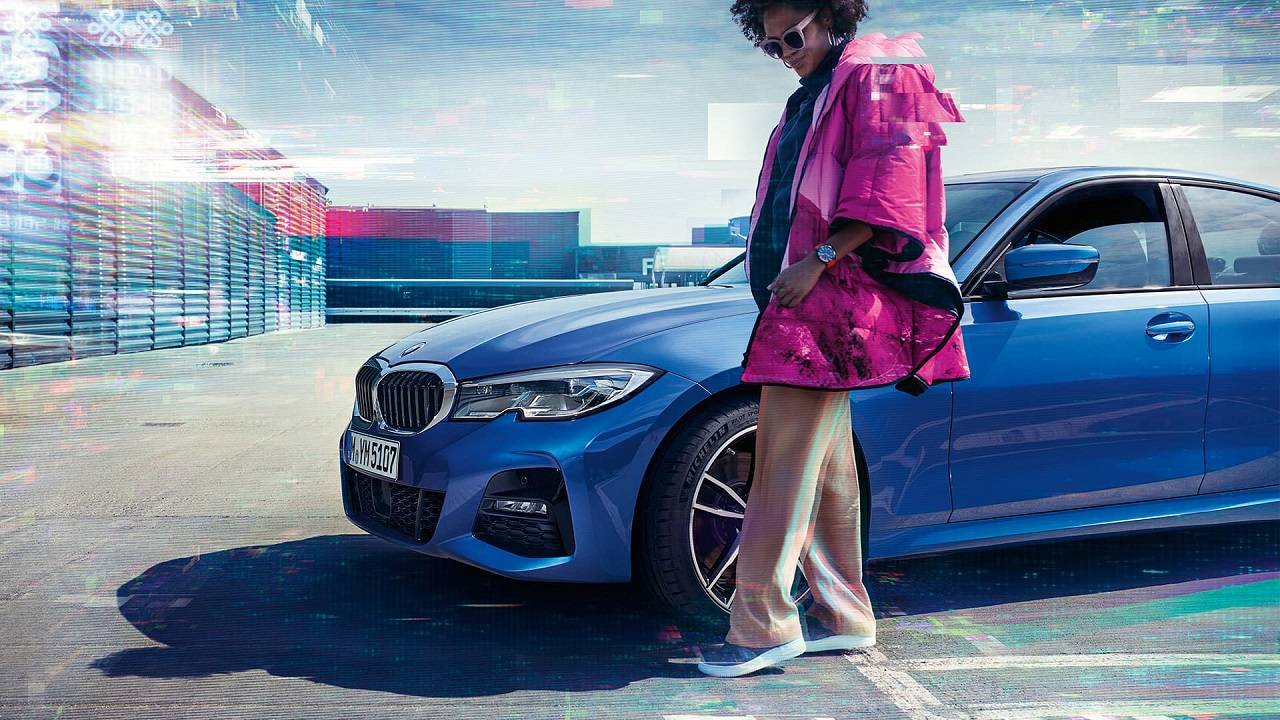 As BMW's number one bestseller, accounting for 30 percent of the company's annual sales, the 3 Series is a huge deal for the German car brand. And so the saying goes, "If it ain't broke, don't fix it." For that reason, you won't see the 3 Series wandering too far from its proven formula of a sporty, well-packaged sedan. Not that it's a bad thing--fans of the model will find comfort that the 3 Series is as great as they've come to expect.
Specification
The 255-hp 2.0-liter 330i engine option crosses over from the previous 3 Series, along with a new twin-turbo inline-six that delivers 382 hp and a 0-161 kph dash of 4.2 seconds. Both engines are paired with a paddle shifter-controlled eight-speed Steptronic Sport transmission for seamless and sporty gear changes. The usual range of gas and diesel engines and a choice of 13 trim levels are on board, including four-wheel drive 'xDrive' options.
Exterior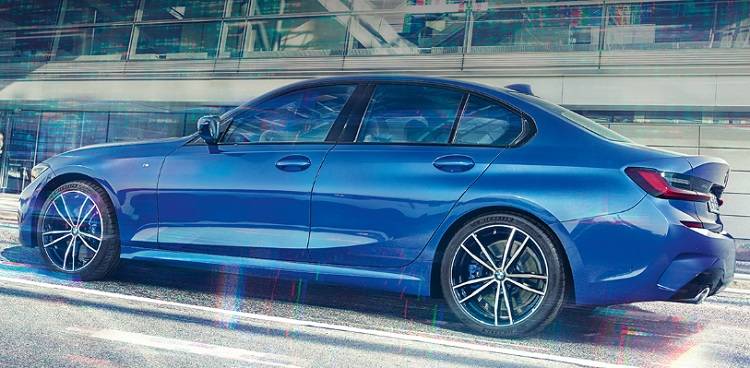 BMW certainly understands what works for the 3 Series, and so the staple exterior stylings are all here: extended hood, short rear deck, and an understated elegance that exudes both style and simplicity. The most notable improvement comes from the twin-kidney grille, as it is evidently more three-dimensional than ever, thanks to the way it seamlessly links with the standard LED headlights. The sculpting on the sheet metal defines without drawing too much attention. And the glass roof with slide and lift function is another nice touch, as is the acoustic glazing on the front side windows that reduce the level of noise that enters the cabin.
Interior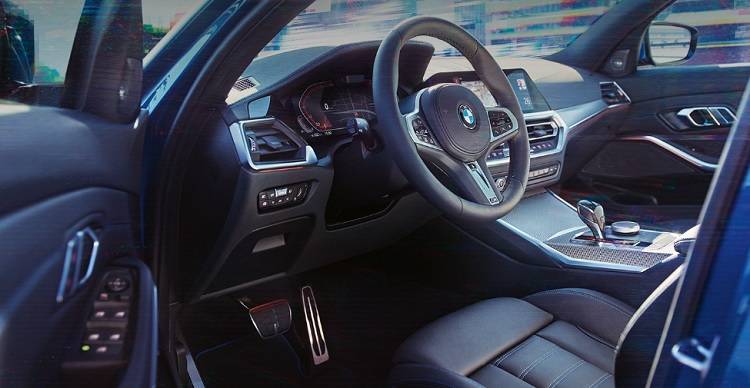 BMW ensures every 3 Series driver can find the most comfortable driving position with its host of adjustable features including seat-height adjustment, a broad-ranging steering wheel tilt, and a nifty adjustable lumbar support option. A large full-color head-up display (HUD) projects relevant trip information directly into the driver's field of vision for more focused driving. There's even a large, well-padded armrest for your road-weary elbows to rest on. For even more creature comforts, there's the Harman Kardon surround sound system, ambient light with ambient contour lighting in the front and rear doors, and an intelligent driving assistance system with multiple features that contribute to a cozier, safer and more confident driving.
Space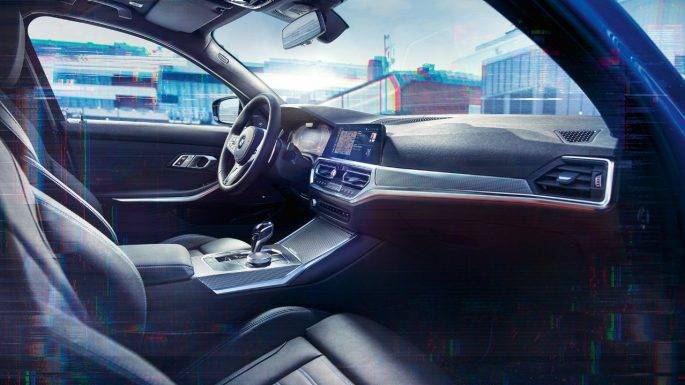 Anyone tall or leggy need not worry about the amount of head or leg room, as the 3 Series has tons of it. The berth is also remarkably wide, so you can stretch your legs to the side as well as to the front. Want more space for cargo? The through-loading system allows you to fold the rear seats—which are divided in a 40:20:40 ratio for the greatest possible flexibility. Automatic tailgate operation allows for hands-free opening and closing of the tailgate. As for storage space, there are the standard glovebox, cubby and cupholders on the center armrest, trays, and partitioned door bins that let you have a compartment for your personal items.
Safety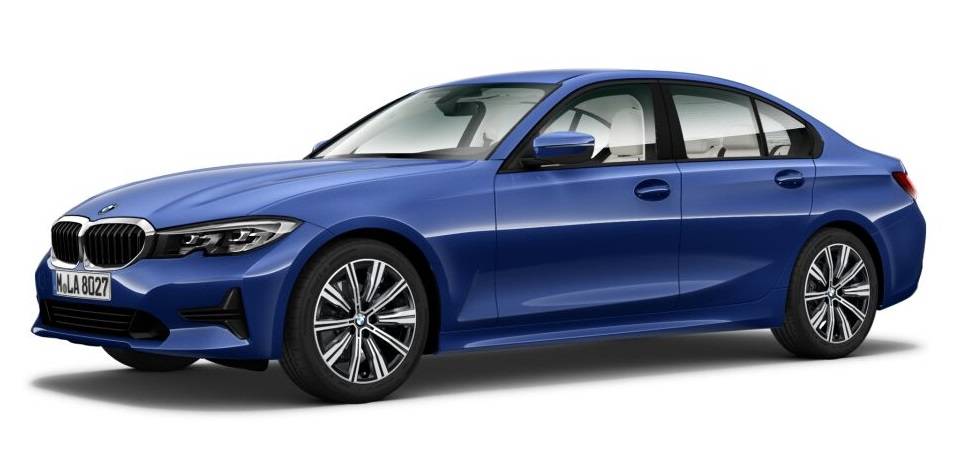 The BMW 3 Series is longer and wider than any iteration, and the main reason for the size modifications is to ensure the car meets updated global safety and crash standards. Put simply, a larger car means a safer car. That said, even with the increased dimensions, the 3 Series manages to be lighter and more aerodynamic compared to its predecessor. Moreover, it's fitted with many safety features you would expect from a car at this price range, enhanced by the aforementioned assistance systems that include traffic jam assistant, parking assistant, gesture control and more.
Our Verdict
The refreshed interior is stunning to look at, the exterior styling is simple but stylish, and the rest of the features are solidly reliable. It's clear to see that BMW set out to reaffirm the 3 Series as its benchmark premium sports sedan with this 2019 model, and from the looks of it, the German automaker succeeds admirably in this regard.