BUYER'S GUIDE: Kia Soluto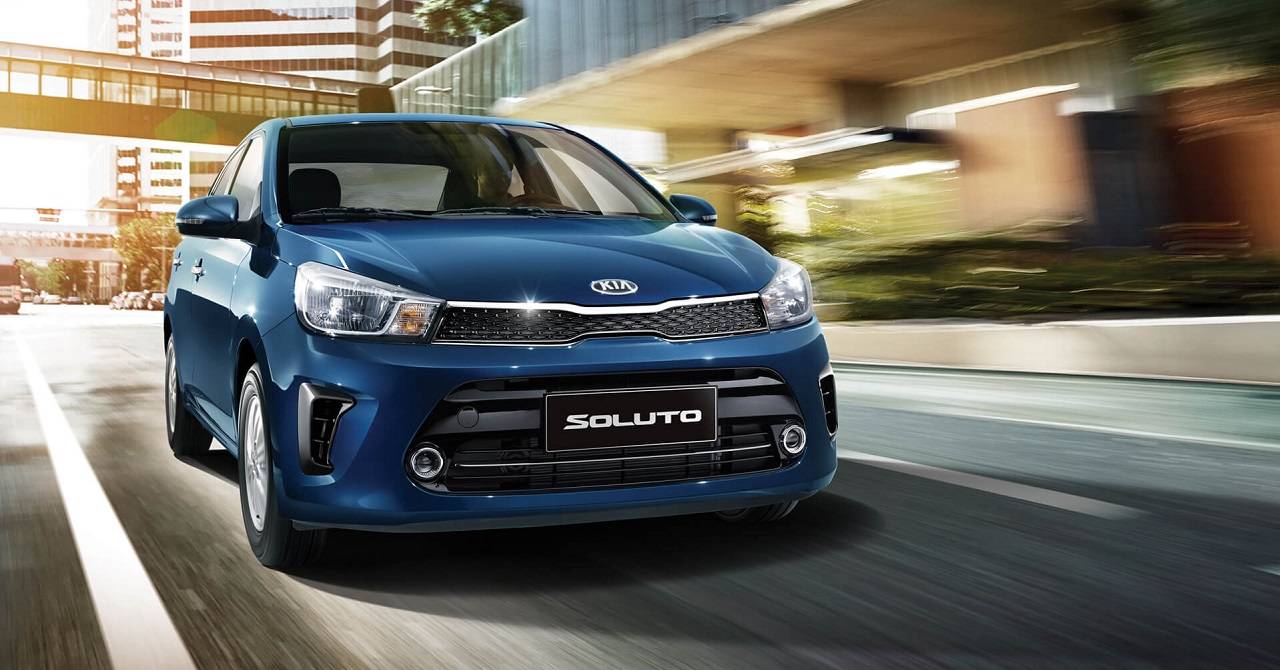 The Ayala Corp. has taken over the reigns of Kia, and it announced this particular development in a big way with the launch of the new Soluto sedan. Known as the Pegas in China, where the car is assembled, the Soluto is Kia's latest entry into the subcompact category, where the Korean car brand sees an edge over its competitors. It is meant to spearhead Kia's 10,000 sales target for 2019, and make up at least half of that number. With the price tag starting at PHP625,000, does the Soluto have what it takes to make it big in the small car segment? Find out in this Buyer's Guide.
Specification
The Kia Soluto is powered by a 1.4-liter Kappa Dual-CVVT gasoline engine that outputs 94 hp and 132 Nm of torque. It has a front-wheel drive (FWD) system that is paired with either a four-speed auto or five-speed manual transmission. The automatic gearbox in particular, has a smart selector that offers precise and fuel-efficient gear transition. Though it appears small at first glance, the 2570mm wheelbase proves its spaciousness.
Exterior
Dubbed as the 'Baby Rio,' the Soluto shares more than a few design cues with its older and bigger brother. That said, the 'Tiger Nose' looks more menacing on this one, compared to the meeker look sported by the Rio. The bumper vents also look more upscale. Projector fog lamps, chrome outside door handles, and electric side mirrors with LED side repeaters are also nice exterior touches. Available colors for the Kia Soluto are Clear White, Titanium Silver, Aurora Black Pearl, Blue Stream, and Marcato Red.
Interior
The Soluto's cabin is designed to deliver 'All Kinds Of Wow,' as the carmaker describes it. Comfy seating for five is provided by the clever interior design that allows for room to stretch. Circles characterize the dashboard design, starting with the rotary AC switches, 360-degree rotatable airducts (EX only), and classic-looking instrument panel. An Android Auto and Apple CarPlay compatible audio system, 2.8-inch LCD cluster, and steering-wheel-installed audio remote control provide more-than-welcome tech features to driver and passengers alike.
Space
The Kia Philippines website provides these measurements for the Soluto's cabin:
Overhang (front): 785
Overhang (rear): 945
Leg room (front): 1,062
Leg room(rear): 865
Head room (front): 995
Head room (rear): 952
Shoulder room (front): 1,365
Shoulder room (rear): 1,357
Are these numbers enough to provide you the spaciousness you desire? Find out by visiting your nearest Kia dealership and checking the Soluto out.
Safety
The Soluto is designed to provide superior occupant protection and enhance your safety and peace of mind while on the road. Among its standard safety features include a front Airbag System, Anti-Locking Brakes, and Rearview Camera with Parking Guidance.
Our Verdict
As an all-new model, time will tell if the Soluto is a keeper. But for the features in its price range--PHP625,000 to PHP735,000--it's not too shabby. For those looking for a budget subcompact, the Kia Soluto is a serious contender for your wallet.