Here are the first-round winners for the GR Supra GT Cup Asia PH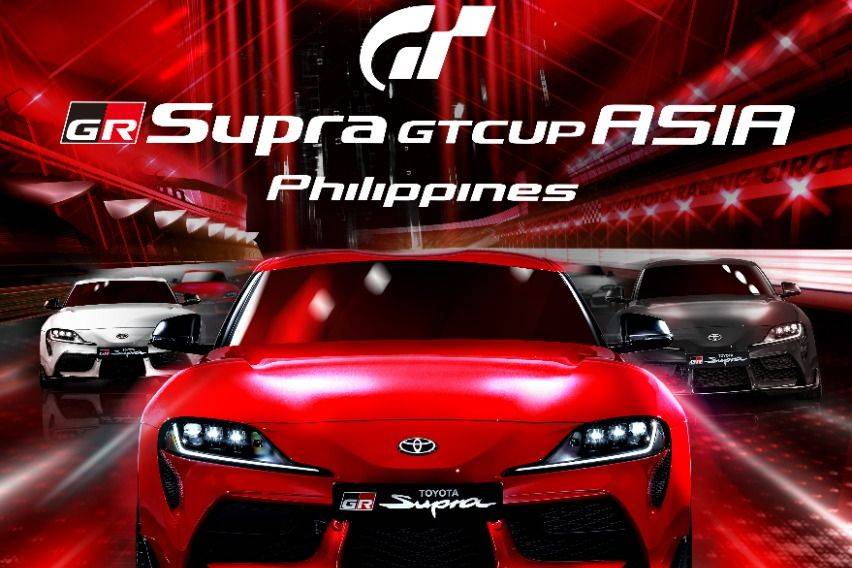 A total of 24 sporting, 24 promotional, and 10 junior class racers—from more than a hundred participants—qualified for the semi-finals stage.

For the sporting class, the top three finishers were Luis Moreno, Mark Voltaire Elman, and Corban Guerrero. Gab Señires, Lance Padilla, and Lance Guballa bagged the top three places for the promotional class.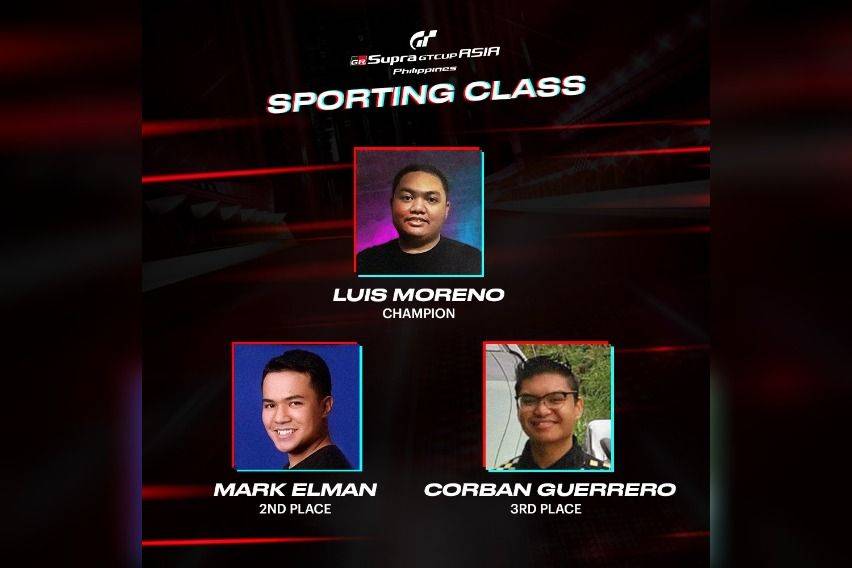 Meanwhile, Russell Cabrera, Inigo Anton, and Sebastien Soto took the first, second and third places in the junior class respectively.

These GR Supra GT Cup Asia Philippines racers came from different backgrounds, ranging from casual players to e-sports professionals, to actual racers on the track. 

Moreno, Round 1 champion Sporting Class champion, said that he started e-racing competitively back in 2013.

"I started e-racing competitively in 2013 after I stumbled on a sim-racing competition at a gaming event in a mall," Moreno said, the Round 1 champion in the Sporting Class. "I gave it a try in that event and placed 2nd in the tournament and it was there when I realized I had potential in e-racing."

"Since then I became active in competitions on various racing games, gaining experience on local and international events when the opportunity arises," he added.

The promotional class top winner Senires highlighted the competitiveness on both the racing online and on-track.

"Racing on the track is fun as it is online, only you don't get to feel adrenaline as the real thing but the intensity and pressure is definitely there. It's fun to practice online with friends in the comfort of one's home anytime," Senires explained.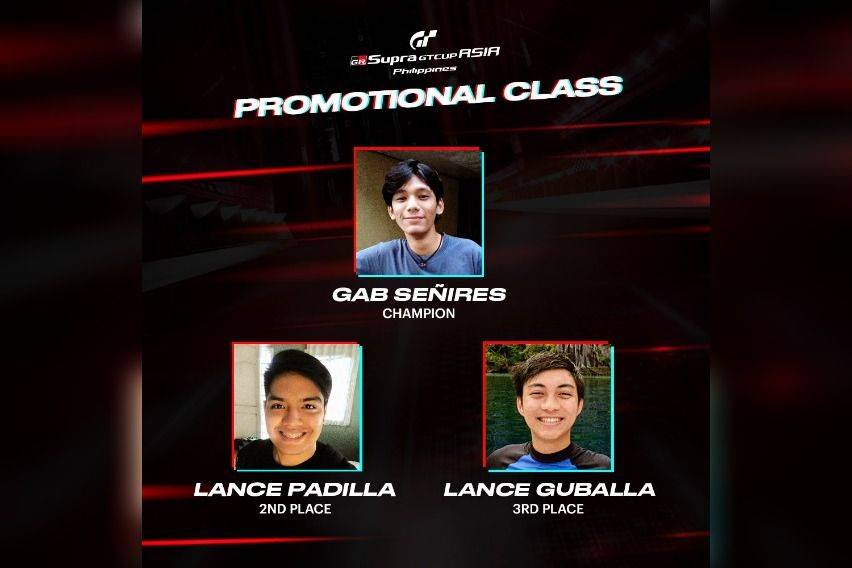 All participants in the GR Supra GT Cup Asia Philippines still have a chance to put their names on the leaderboard as points for the upcoming round will be higher with Round 2 points to be multiplied by 1.5 and Round 3 points to be doubled.

Those who will earn the highest number points after Round 3 will determine the overall champions from the sporting and promotional classes. These winners will be representing Philippines at the Asian Regional Round in October.

Another Asian Regional Round contender will be coming from the celebrity and media class happening in September.

Registration for the second round will start on August 2. Round 2 leaderboard challenge will be held on August 20. To register for the qualifying rounds, visit www.toyota.com.ph/gtcup. For more information and inquiries, join the official Facebook Group at https://facebook.com/groups/680971852455112/.

Photos from Toyota Motor Philippines