Hyundai PH's LCV, CV Businesses Grow by Combined 12% in First 9 Months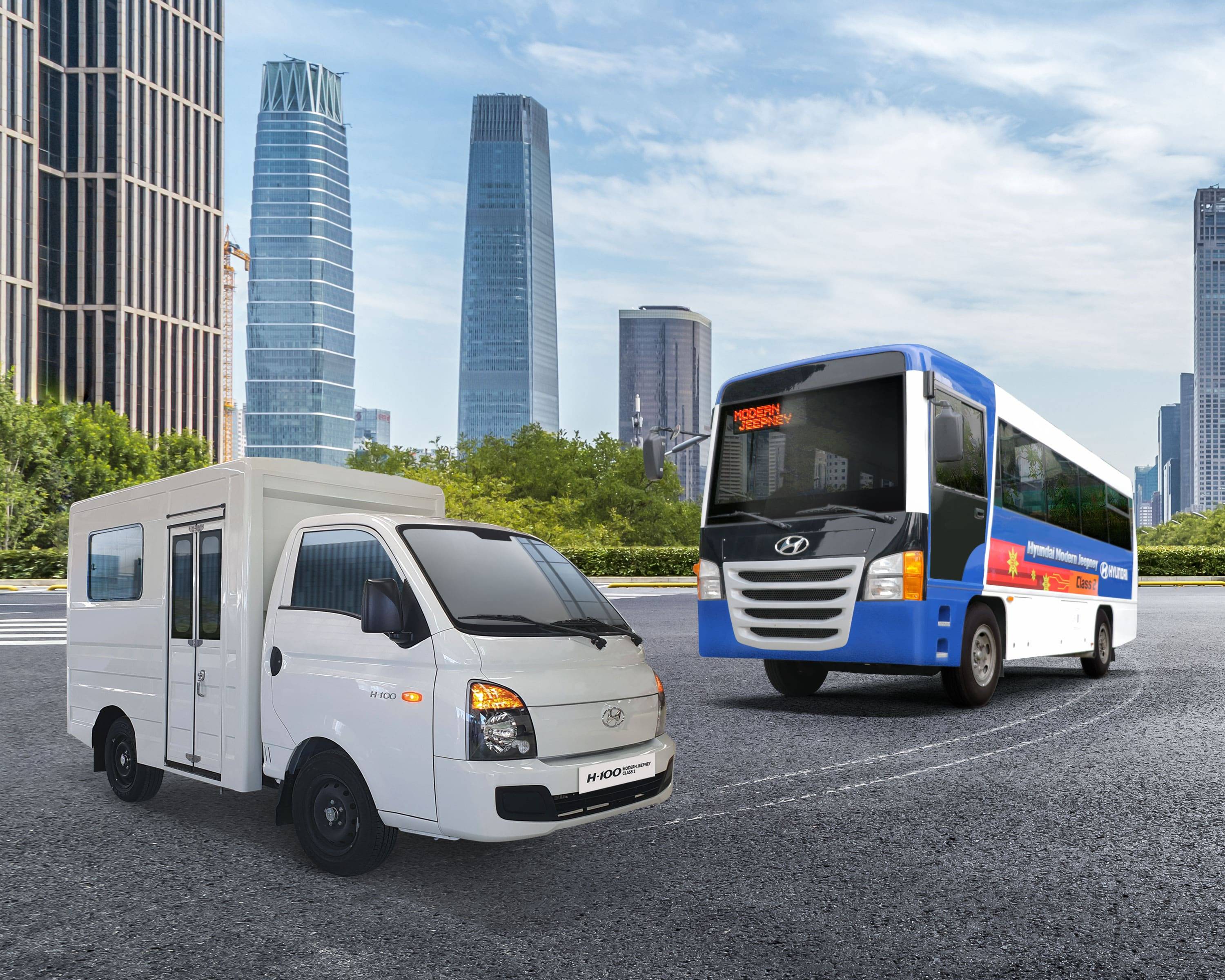 Key business segments of Hyundai Asia Resources, Inc. (HARI), namely Light Commercial Vehicles (LCV) and Commercial Vehicles (CV), grew by 12 percent in the first nine months of the year or 11,659 units sold on the back of lower inflation, increased government spending, and a full line-up of quality SUVs, vans, trucks, and buses.

The LCV segment continues to be the main growth driver for HARI. Compared to the same period in 2018, the first nine months of 2019 saw the LCV business expand by nine percent from 10,061 units to 10,972 units sold. This was fueled by the No. 1 subcompact SUV Hyundai Kona and light truck Hyundai H-100 whose sales grew by 128 percent and 52 percent, respectively. Sales of the premium midsized SUV--the Hyundai Santa Fe--also grew by 9 percent.

HARI's aggressive expansion into the Commercial Vehicle (CV) segment, marked by the establishment of more dedicated dealerships, has reaped dividends for the company. CV sales more than doubled from last year, hitting nearly 700 units sold. CV sales are expected to be boosted with the company's strong participation in the government's Public Utility Vehicle Modernization Program (PUVMP) through the Hyundai Modern Jeepneys.

Recently, the Hyundai H-100 Class 1 Modern Jeepney and the Hyundai HD50S Class 2 Modern Jeepney received Certificates of Compliance (COC) from the DOTr.

"The Hyundai Modern Jeepney fuses Korea's cutting-edge technology and Filipino ingenuity. We are always thinking of more innovative mobility solutions with the aim of making people's lives easier," HARI President and CEO Maria Fe Perez-Agudo said.

Year-to-date September, sales of Passenger Cars (PC) hit 13,103 or a 15-percent decrease compared to the same period last year as the company continued to consolidate in this segment. The company added that while there has been a marked change in consumer preference towards SUVs and MPVs, sales of Hyundai's core PC models remain strong, driven by the Hyundai Reina and the best-selling Hyundai Accent. The two models alone account for over half of Hyundai's sales.

"This year has been characterized by highs and lows as the automotive industry continues to recover. Beyond external factors, we believe that sales will only improve in the coming months as we introduce more products and services that are relevant to our customers while redefining vehicle ownership," Perez-Agudo said.

Recently, Hyundai rolled out another industry first, the '5X5' campaign which offers the longest inclusive Preventive Maintenance Service (PMS) package (free 5-year PMS or up to 100,000km, whichever comes first) for every purchase of a Hyundai Tucson, Santa Fe, or Starex. This was followed by the Super Sais promo that provides free six months PMS for the H-100.