Pickup truck comparo: 2020 Ford Ranger Raptor vs. 2020 Mitsubishi Strada Athlete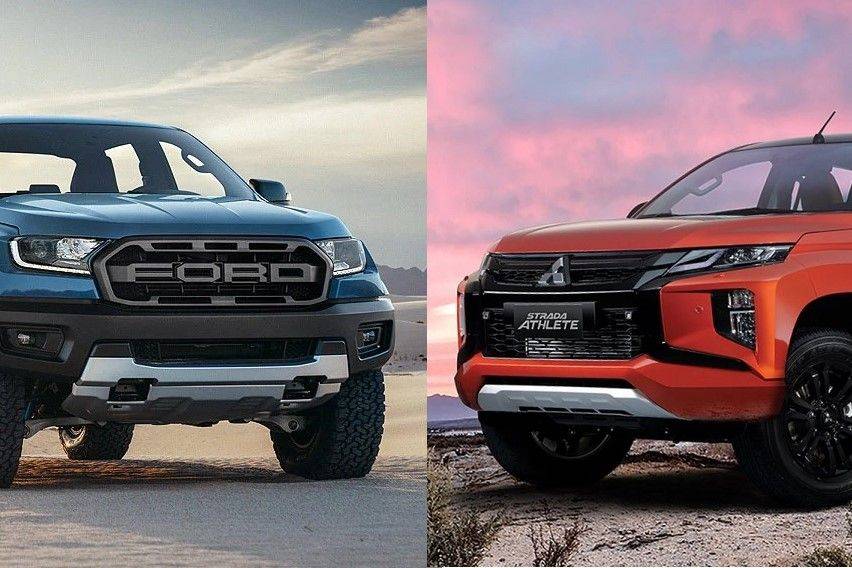 Ford and Mitsubishi are two of the most recognizable car brands in the country, and one of their most contested segments is the pickup category.

Pickup truck fans know that the Ford Ranger Raptor and Mitsubishi Strada Athlete are two of the best options in the market. We compare these two top-of-the-line off-roaders against each other and take our pick as to which one deserves your hard-earned money more.
Exterior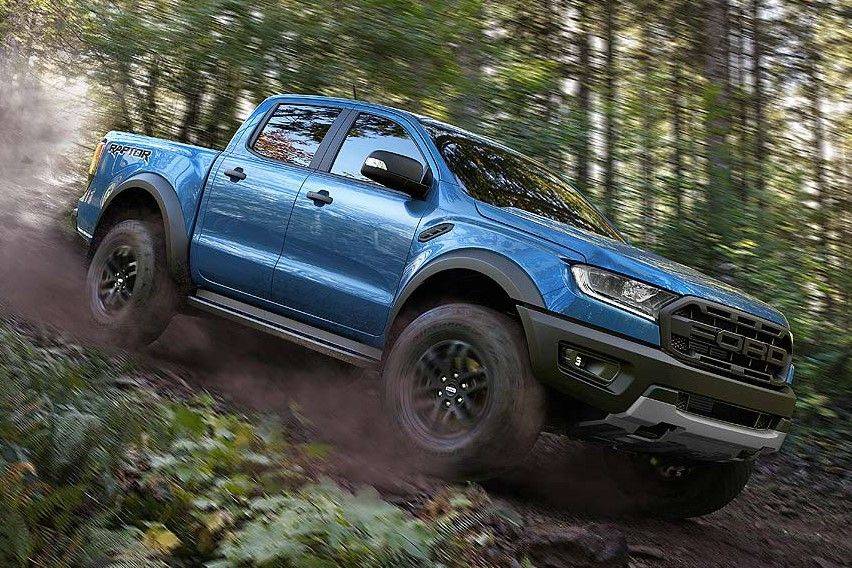 The 2020 Ford Ranger Raptor—a carryover model from last year—measures 5398mm long, 2028mm wide, and 1873mm tall with the wheelbase at 3220mm, and ground clearance is 283mm. Retaining the adventurous look characteristic of the current generation (its third), the Ranger features a more focused front fascia, elevated by a bevy blacked-out features such as the 'Ford' emblazoned grille. Compared to the previous model, the fog lights on the Ford pickup are made smaller with a thick black border accent. The Raptor tailgate also comes with a first-in-class lift assist.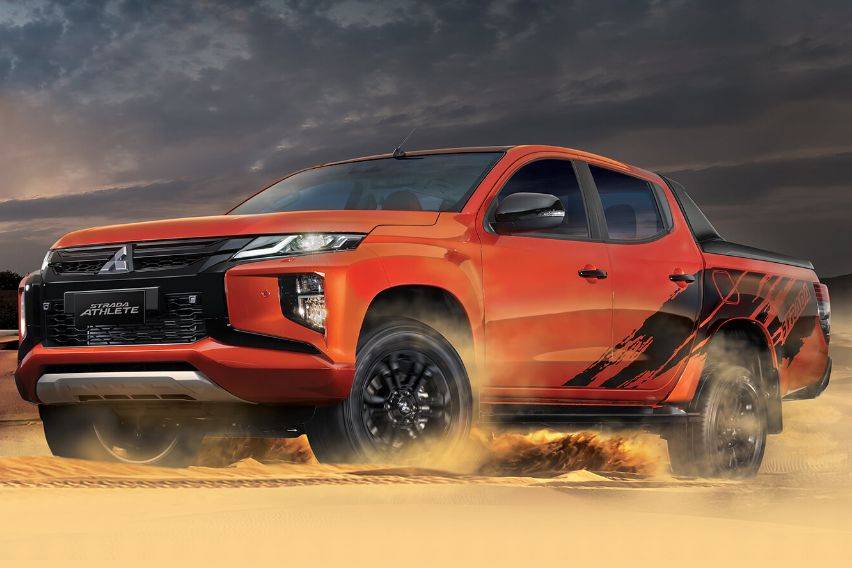 The Mitsubishi Strada Athlete shares the Raptor's affinity for blacked-out exterior features, with its black Dynamic Shield, front bumper garnish, 18-inch black alloy wheels, black roof, styling bar and red-highlighted side decal accents that further complement the truck's two-tone finish. All these add up to a sportier aesthetic compared to the standard Strada, helping make the 'Athlete' moniker more apt for the variant.

Winner: Mitsubishi Strada Athlete
Interior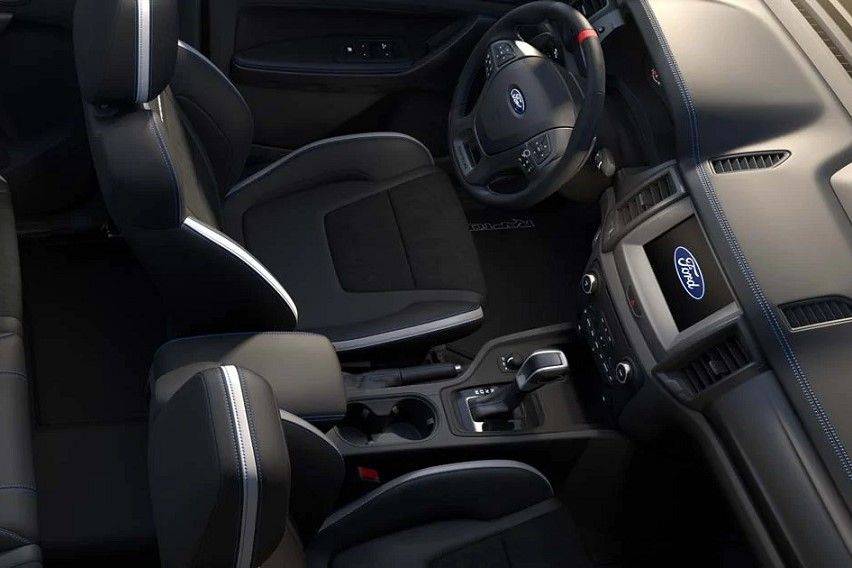 The interior design of the latest Ford Ranger Raptor grows even more user-friendly and ergonomic than before, with plenty of new technology thrown in for good measure. For starters, there's a shift-on-the-fly feature that lets drivers choose between two- and four-wheel-drive configurations more easily. Other accoutrements to make life more convenient for Ranger owners include smarter start button, active park assist, navigation and a voice-controlled SYNC 3 infotainment system. An eight-inch TFT touchscreen and leather-wrapped steering wheel with buttons serve as the infotainment controls. Meanwhile, an eight-way power adjusted seat elevates driving convenience.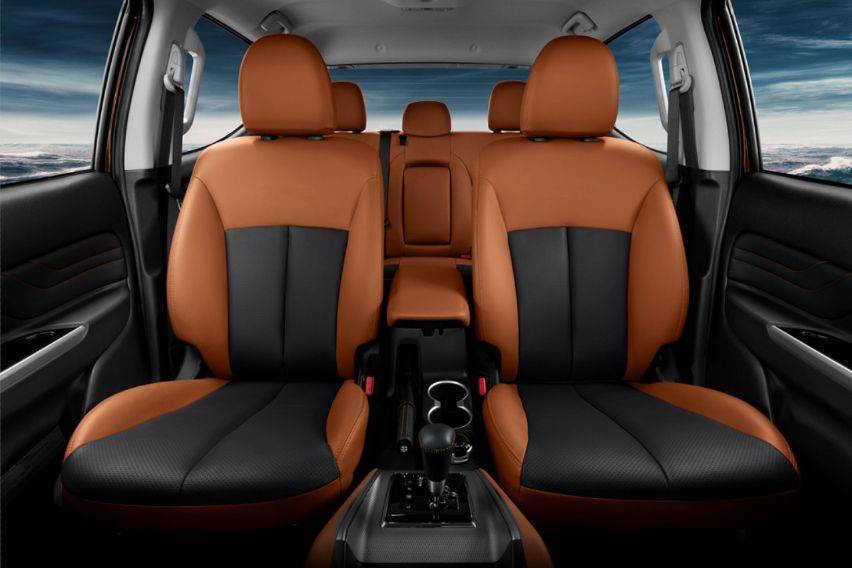 For its cabin, the Strada Athlete displays a two-tone black and orange leather with orange stitching accents in its seats, gear shift panel/knob and parking brake lever (available in the 4x4 variant). The pickup also comes with a whole suite of safety and driver assistance systems that includes Forward Collision Mitigation (FCM), Rear Cross Traffic Alert (RCTA), Blind Spot Warning with Lane Change Assist (BSW with LCA), and Ultrasonic Misacceleration Mitigation System (UMS), to name a few. Infotainment is housed in a 7-inch touchscreen integrated into the center dash.

Winner: Ford Ranger Raptor
Powertrain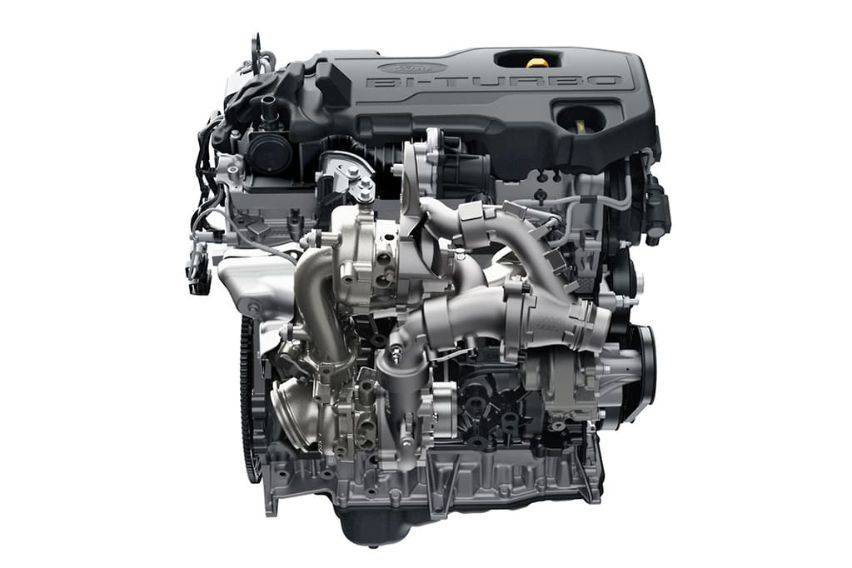 While the entire Ford Ranger lineup comes in three different engine choices, only the 2.0-liter Bi-Turbo Diesel has been made available for the Ford Ranger Raptor. Likewise for the transmission—of the three available options, only the 10-speed automatic is mated the aforementioned Raptor power mill. This gearbox system is controlled via paddle shifters, helping to deliver 210hp and 500Nm of torque to all four wheels.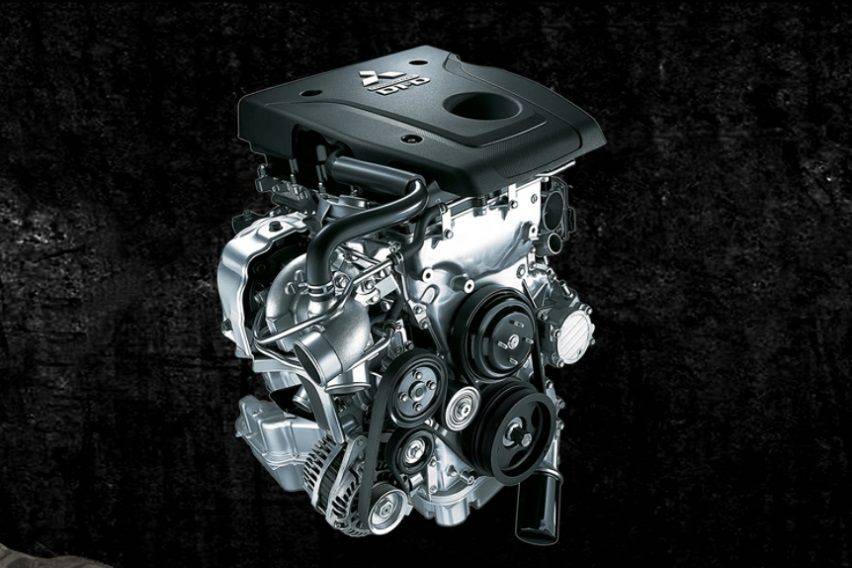 Under the hood of the Mitsubishi Strada Athlete is Three Diamond's reliable 2.4L MIVEC Turbo Clean Diesel engine that produces around 179hp and 430Nm of torque. This engine is paired to a 6-speed automatic transmission with Super Select 4WD II system with off-road traction control that allows drivers to choose between different drive and terrain settings for better handling on a wide range of road conditions.

Winner: Ford Ranger Raptor
Capacities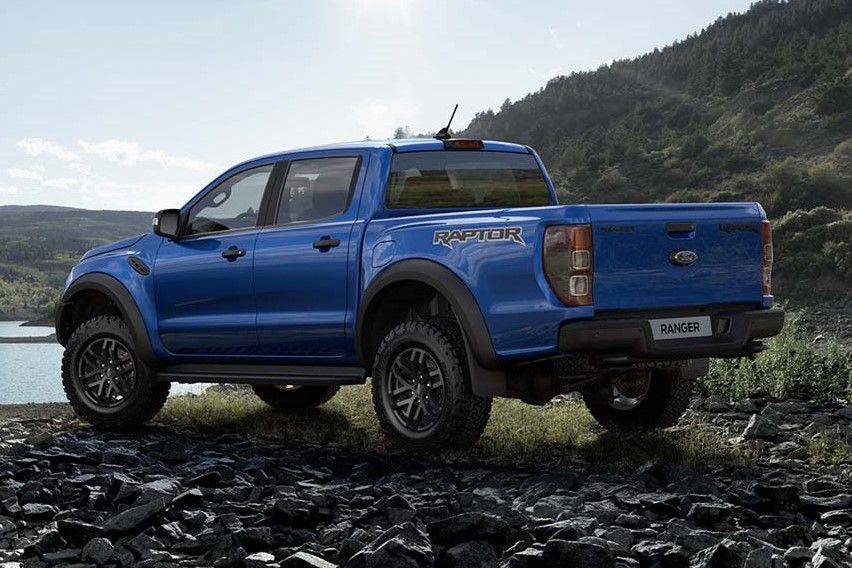 The 2020 Ford Ranger Raptor offers spacious and comfy seating for five in its cabin, while the truck bed practically guarantees enough space for all types of cargo with its 1540mm x 1560mm x 511mm measurements. A sturdier, more off-road ready chassis for the Ford Ranger comes courtesy of high-strength low alloy steel optimized for rough terrain, boosting the Ranger Raptor's payload and towing capacity to 766kg and 2500kg, respectively.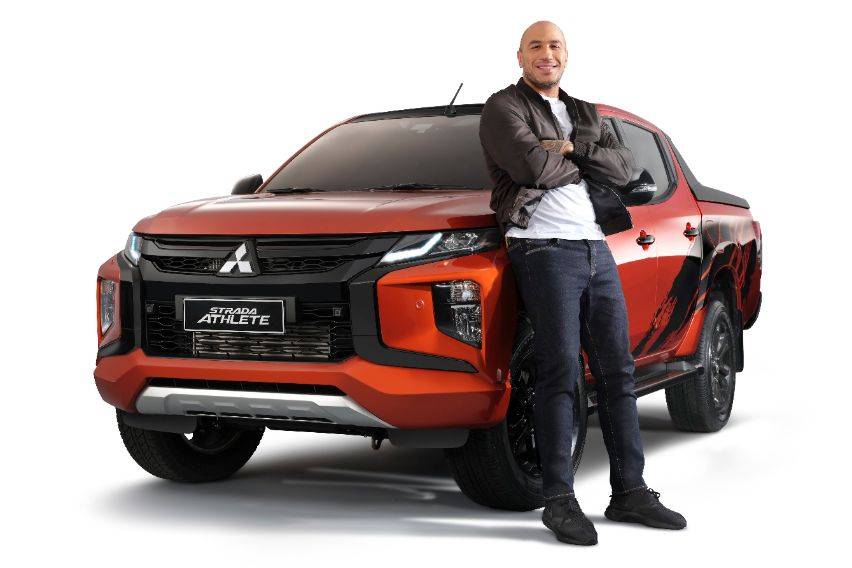 The Strada Athlete truck bed's interior dimensions measure 1,520mm long, 1,470mm wide, and 475mm high, which is smaller than the Ranger Raptor, but more than enough for most hauling purposes. Unfortunately for the Strada Athlete, we are comparing it to the pickup nameplate known for having the highest payload and towing capacity in the country. Although to the Strada Athlete's credit, that honor goes not to the Raptor, but the Ranger's Wildtrak variant. The Strada Athlete lucks out with its 950kg payload and 3100kg towing capacity in this round, which would have been easily dwarfed by the Wildtrak's 1120kg in payload, and 3,000 to 3,500kg in towing.

Winner: Mitsubishi Strada Athlete
Pricing and options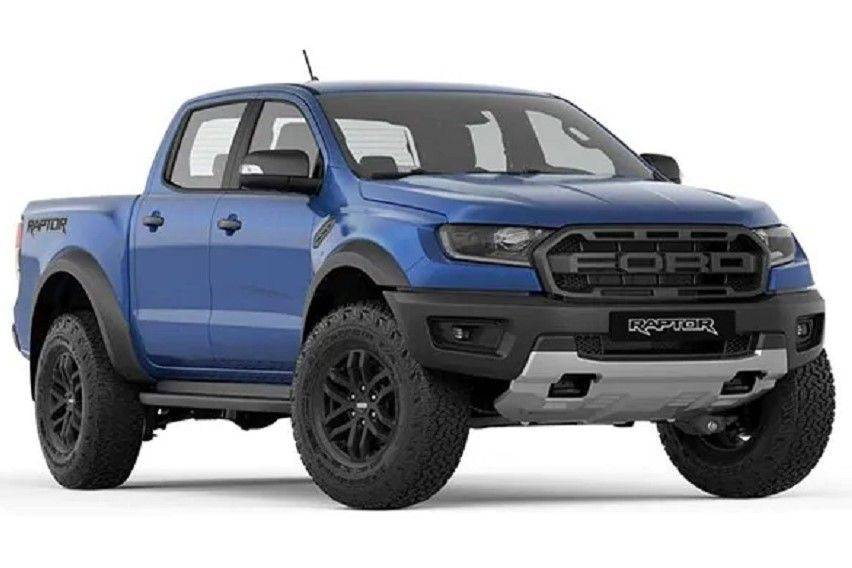 The Ford Ranger Raptor comes only in a lone 4x4 AT variant. Priced at PHP1,998,000, the Ford Ranger 2.0L BiTurbo Raptor 4x4 AT is available in shades of Arctic White, Absolute Black, Conquer Gray, Performance Blue, and True Red.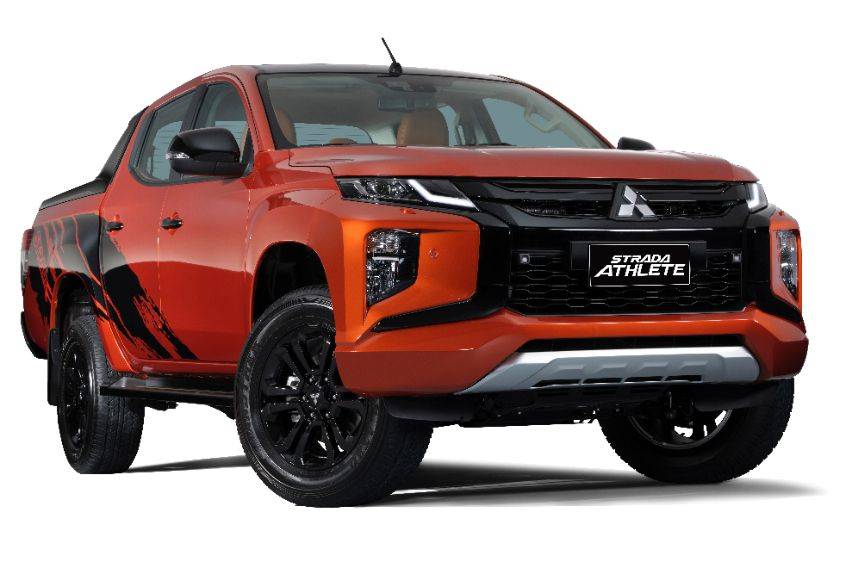 The Mitsubishi Strada Athlete comes in two trims, priced at P1.443 million (Strada Athlete 4x2) and P1.76 million (Strada Athlete 4x4). Car shoppers can have the Mitsubishi Strada Athlete in three different paint finishes including Sunflare Orange Pearl (exclusive only to the Athlete variant), White Diamond and Graphite Gray Metallic.

Winner: Mitsubishi Strada Athlete
Verdict
In this shootout, we are picking the Strada Athlete over the Ranger Raptor for its many advantages over the latter, which includes capacity, options, and more stylish looks. However, Ford's offering provides more power and better safety, making it the better option for buyers who prioritize these over everything else.

Photos from Ford, Mitsubishi