2020 Ford Ranger: The pros and cons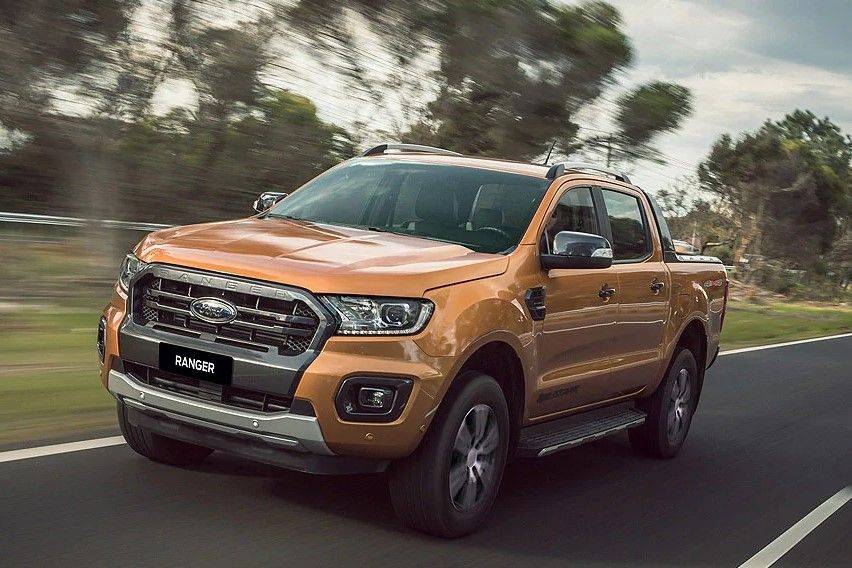 If you're looking for a pickup with a versatile range of options, you'll be hard-pressed to find one as equally varied as the 2020 Ford Ranger. Boasting 15 variants in all (including the top-ranging Ford Ranger Raptor), you're bound to find a Ranger pickup truck that fits your needs.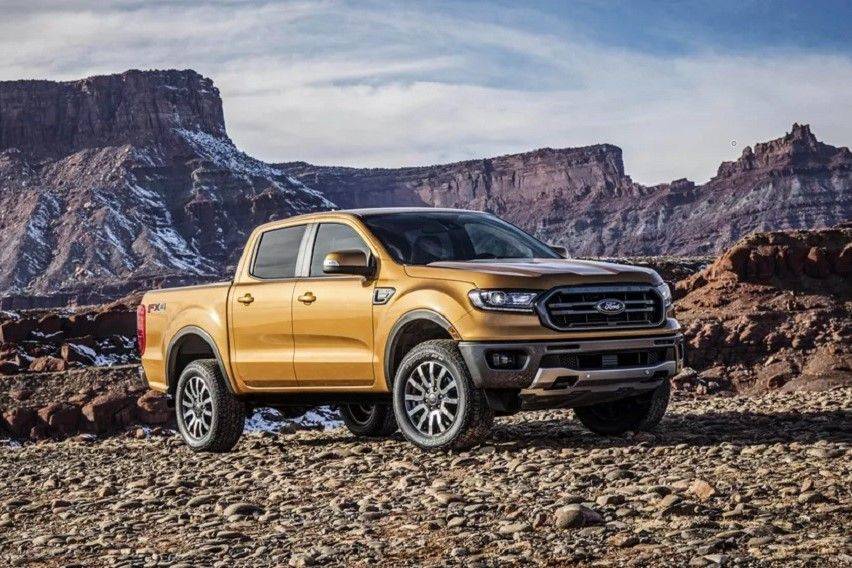 Now on its third generation, the Ford Ranger is bigger, better, stronger, and faster than before. We list down this midsize pickup's pros and cons for your informed buying decision.

Hands down, the Ford Ranger is one of the handsomest pickups available locally. Just look at that massive hexagonal grille and grimacing lower bumper out front, oozing with appeal. And the stylized headlamps, front bumper, overfenders, and side stepboards are just as equally good-looking. The ten exterior paint selections are well-curated, ensuring that your Ranger is as much an eye-candy as it is functional. For more jaw-dropping good looks, you'll definitely want to explore the Ranger Raptor and its many blacked-out features.

2. Impressive capacity numbers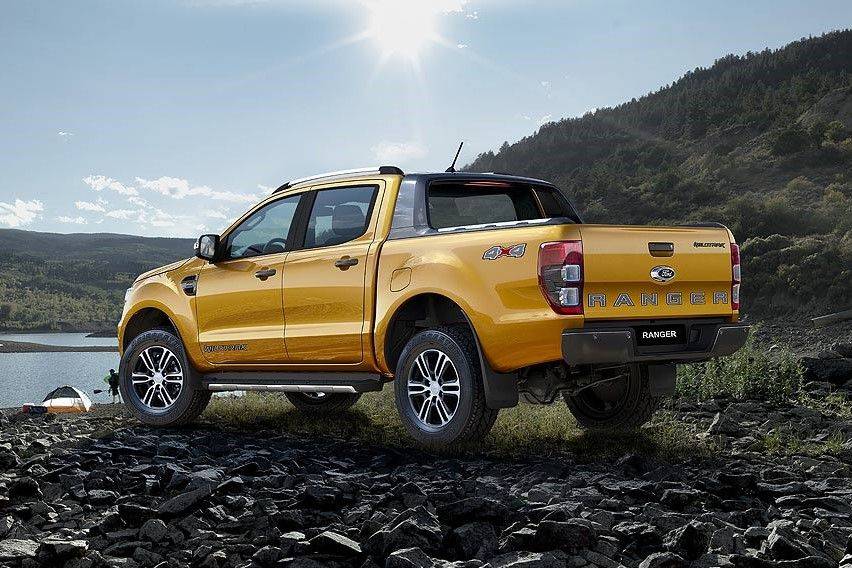 The Ranger's hauling and towing prowess can't be beat, making it a true workhorse for both work and play. The upper range Ranger Wildtrak can move 1120kg in payload, and 3,000 to 3,500kg in towing.  Even the sport-minded Ranger Raptor's hauling numbers aren't something to scoff at, with 800kg payload, and 2500kg towing to brag about.

3. Three powertrain options to choose from

Ford dropped the 3.2-liter engine for the latest version of the Ranger, dubbed T6. That said, there are still three engine options to choose from, thanks to the addition of a new 2.0-liter Bi-Turbo Diesel that's good for 210hp and 500Nm. The 2.0-liter Turbo Diesel (178hp, 420Nm) and 2.2-liter TDCi Diesel (158hp, 385Nm) are carried over for the Ranger's lower variants. A new 10-speed automatic gearbox takes on the responsibility of delivering each engine's power to the wheels for the top variants. That said, a 6-speed automatic and 6-speed manual remain available options for the lower trims.

Did we mention that the Ranger has 15 variants in all? That's more than Toyota Hilux's 13! And the price range is just as varied, with the base Ranger 2.2L XLS 4x2 MT starting at PHP1,032,000 and the top-ranging Raptor costing PHP1,998,000.

4. First-in-class tailgate lift assist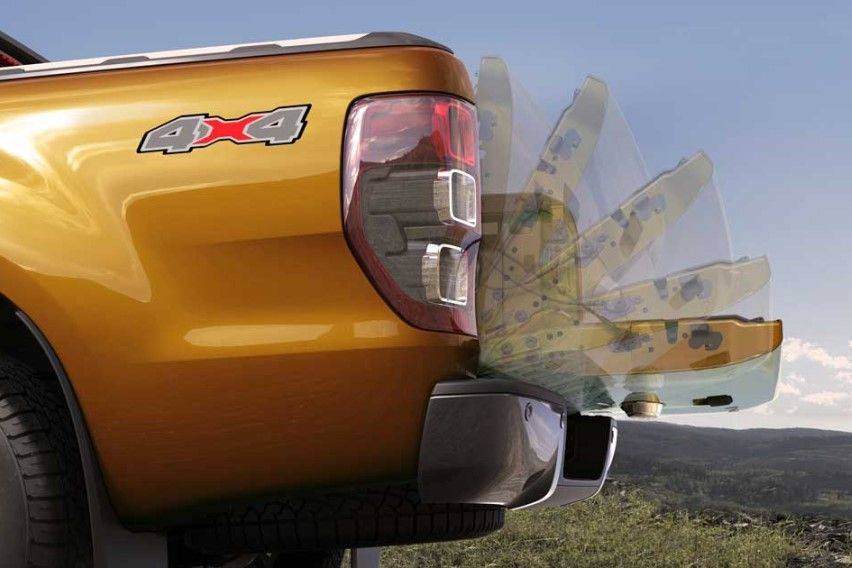 Before everyone else did it, Ford introduced a tailgate lift assist to the Ranger that helps smoothen the drop of the tailgate, thereby easing the strain on the cables and hinge by preventing the gate from freefalling. In turn, this enhances the safety of using the tailgate, so the elderly and even kids can open it without worry of injury.

5. A certified workhorse on and off the road

Despite being primarily built as an off-roader, the Ranger is at home in whatever environment you put it in. Both steering and handling deliver an impressive refinement regardless of terrain, courtesy of an ultra-durable frame, race-bred suspension, and high-strength low-alloy steel chassis. Whether on Metro streets or rough roads, the Ranger's drive quality will immediately make you feel more secure. A class-leading 800mm wading depth ensures flooded highways won't bother you much.

6. Outstanding cabin amenities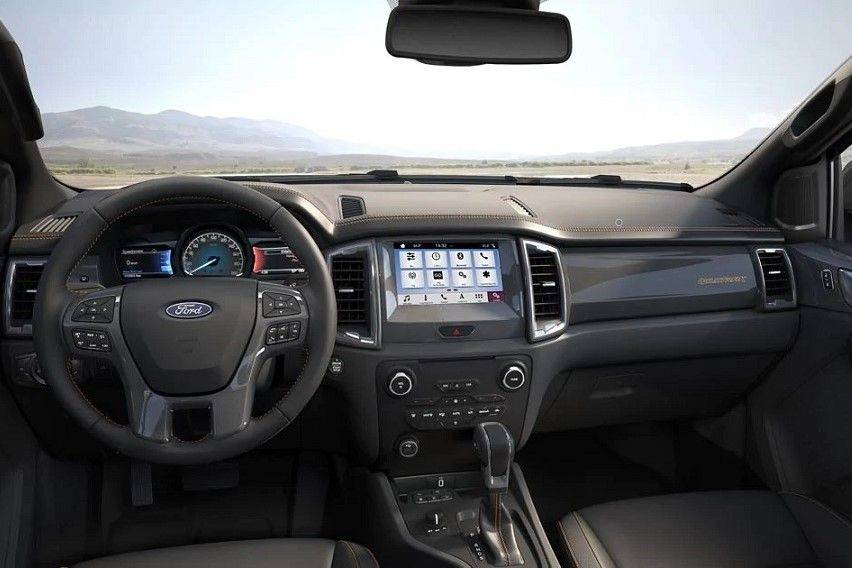 The interior design of the latest Ford Ranger is even more ergonomic and user-friendly than before, with plenty of new creature comforts thrown in for good measure. Features to make life more relaxing for Ranger owners include leather upholstery, smarter start button, active park assist, and navigation system. Meanwhile, an eight-inch TFT touchscreen and leather-wrapped steering wheel with controls, and a voice-controlled SYNC 3 infotainment system serve as the infotainment focal points for the entire cabin. There's also an eight-way power adjustable seat to elevate driving convenience.

7. That SYNC 3 infotainment system

The Ranger Raptor's standard SYNC 3 infotainment system with voice control is easily one of the better infotainment systems not only in the pickup class, but in all the vehicle segments. Intuitive, responsive, and high-res, the SYNC 3 system links quickly and reliably to a wide variety of smartphone devices without any issues. Ranger owners will further enjoy its eye-candy design of the touchscreen. Apple CarPlay and Android Auto connectivity is also available.
Cons
1. Rear cabin may not be roomy enough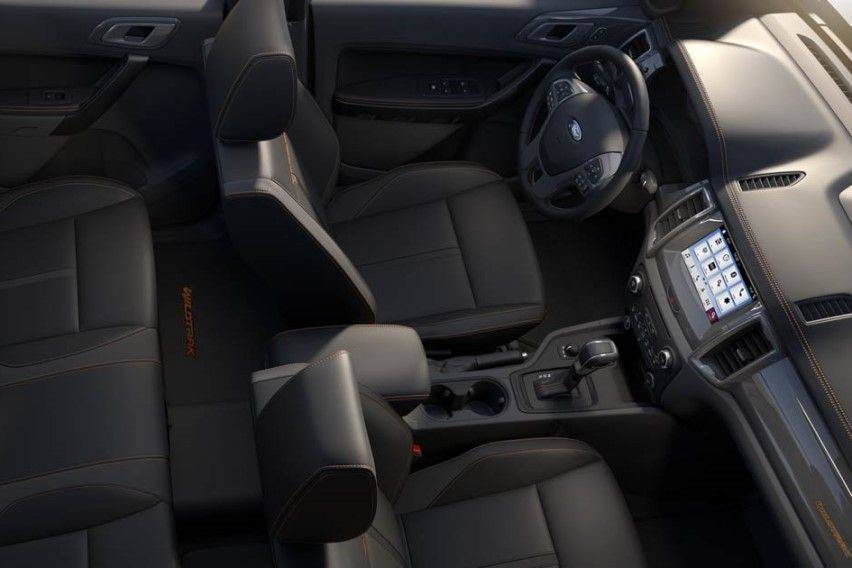 If your kids are full-sized adults, there may not be enough legroom at the back for them to be comfy during long rides. If passenger space is a purchase priority, consider leveling up to the larger Ford F-150.

2. Some buyers may prefer a sportier looking truck

Most people will enjoy the Ranger's dynamic styling. On the other hand, others may desire a bolder look. Save for the Raptor, the rest of the Ranger trims don't really have a truly aggressive appearance that many buyers look for these days.
Yay or nay?
There's no question
the 2020 Ford Ranger
has a lot of great selling points, and its shortcomings aren't enough to dampen most buyer's enthusiasm for this veritable pickup truck. Simply put, from the topmost to the lowest variant, the Ranger that serves up a fine mix of power, performance, comfort and style on and off the road.