Buyer's Guide: 2018 Mahindra Enforcer Floodbuster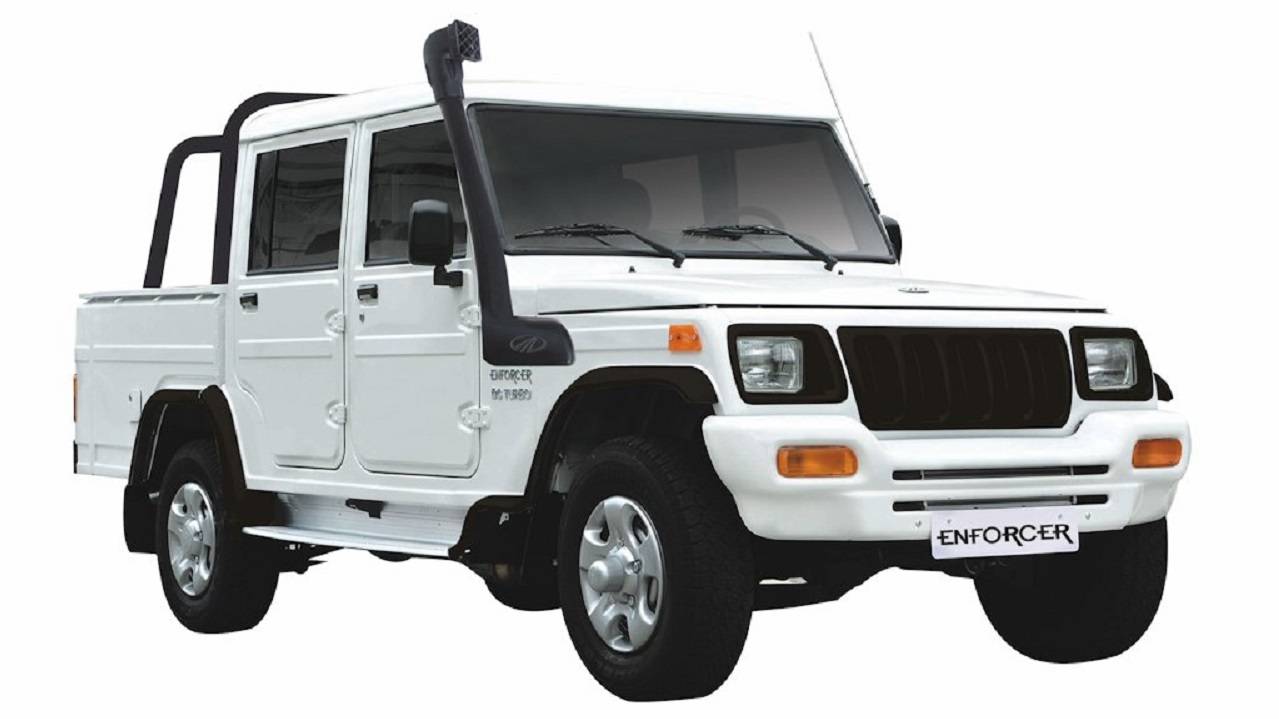 The box-type design is back in fashion in a big way, starting with the renewed interest in Hummers, the noteworthy buzz surrounding the release of the latest Jimny, and of course, the Mahindra Enforcer. Launched in the country back in 2016, the Enforcer is an older version of the Indian-built Bolero pickup. But old here doesn't mean dull or boring, as you will soon discover in this 2018 Mahindra Enforcer Floodbuster Buyer's Guide.
Specification
The 2018 Mahindra Enforcer Floodbuster is available in single- and double-cab variants and in either 4x2 and 4x4 configurations. All variants carry the same engine, a four-stroke, four-cylinder 2.5-liter turbodiesel with 100 hp and 240 Nm, mated to a 5-speed manual transmission. The double cab measures 4,982mm, while the single cab is 4,924mm long--a 58mm difference. As for the 'Floodbuster' moniker, that's hardly an empty boast, as this vehicle comes with a vertical snorkel, anti-roll bars, and other water-wading features that come factory-fitted.
Exterior
The inspiration for the Enforcer's body styling is obvious--it harkens back to old-school 4x4s, such as the 1960-1984 Land Cruiser and the Land Rover Defender 90 and 110, both of which look virtually unchanged from 1983 to this very day. From the exposed hinges to the flat sheetmetal, right down to the clasp-handles on the bed, everything about the Enforcer's exterior will remind you of a time when Betamax and breakdancing were big. For sure, the Enforcer stands out when compared to today's trucks, and if you want to turn heads with your ride, then this vehicle is certainly one way to do it.
Interior
As expected, the old-school look of the Enforcer extends to its interiors. One look, and words like 'no-frills' and 'bare-bones' easily come to mind. Everything in the cabin is ABSOLUTELY necessary to the Enforcer's operation--no quirky accessory, no thoughtless addition. This also means that this Mahindra truck is as unrefined as the decade that inspired it. Fabric seats, monochromatic color theme, and knobs and controls that are almost the size of your fist--being inside the Enforcer is like traveling back in time. Fortunately, the Kenwood audio unit allows you to play CDs and connect an audio device via USB, so there's no need to dust off your cassette tape collection.
Space
At a height of 1,885mm, the 2018 Mahindra Enforcer Floodbuster is one tall truck, and it shows once you get behind the wheel, as you immediately feel its towering presence when you're driving next to other vehicles. As for the truck bed, it provides the confidence that you can transport all your goods during any weather condition--even engine-level flooding.
Safety
Aside from the seatbelt, there's not much to speak of in terms of safety features. But of course, there's the tank-like construction to protect you from perhaps even a very bad collision, plus the fact that you'll be on your merry way as you pass by other vehicles stranded in the flood. You can certainly do worse than the Enforcer Floodbuster with regards to safety.
Verdict
You either love the Enforcer Floodbuster or not--there's just no in-between. Call it a one-trick pony if you want, but when it comes to what it's designed for, the 2018 Mahindra Enforcer Floodbuster certainly delivers.