Green revolution: Solarius Energy gets Mitsubishi Outlander PHEV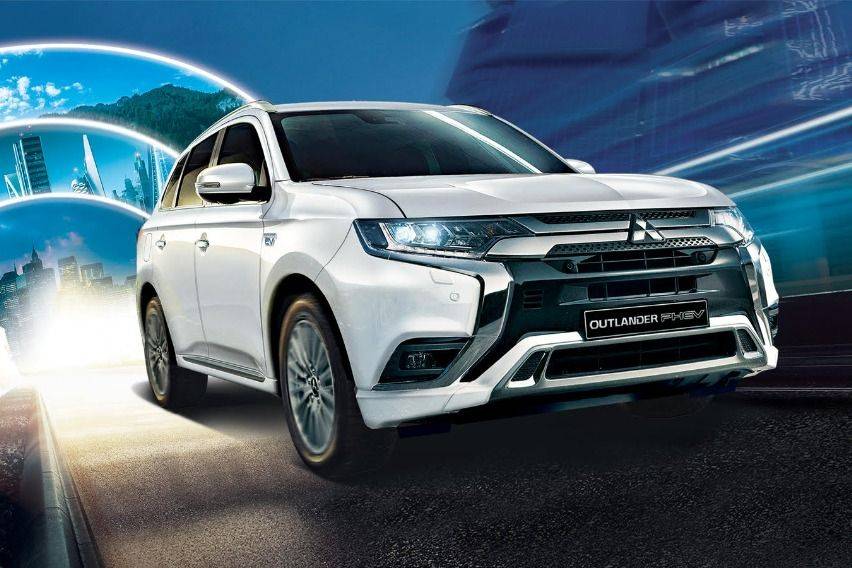 Soon, the chief executive officer of Solarius Energy may start his latest "green" journey, after the local distributor of Japanese automotive manufacturer Mitsubishi recently delivered an Outlander PHEV to him.

Mitsubishi Motors Philippines Corporation (MMPC)— through its dealer Peak Motors Philippines Inc.-Manila Bay—handed over the plug-in hybrid to Solarius Energy CEO Peter Wilson.

To note, Solarius Energy is a North Luzon-based company that offers solar energy solutions for residential, commercial, and industrial customers with grid-tie, hybrid, and off-grid systems with an aim to be a front runner by providing advanced and cost-efficient solar technology.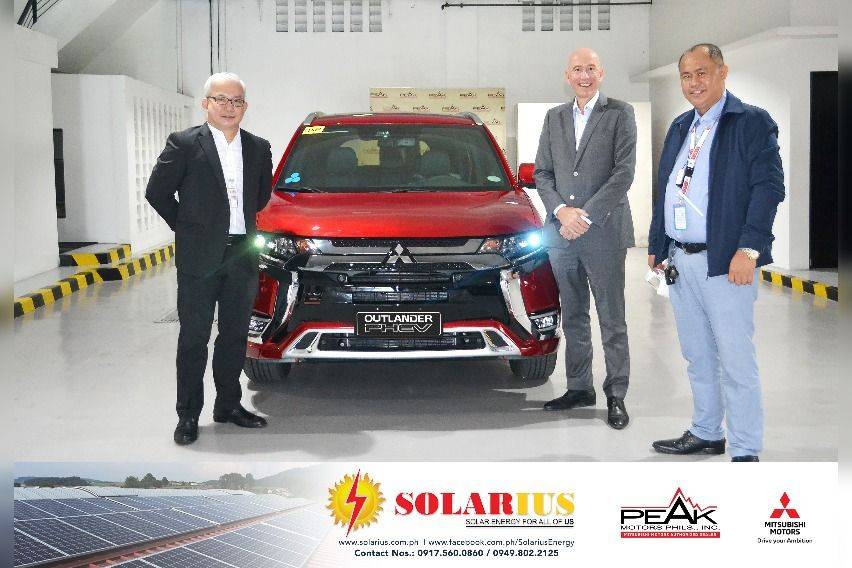 "Solarius is proud to be the first solar company in the Philippines to drive a Plug-in Hybrid Electric Vehicle (PHEV) with Mistubishi's world leading, innovative technology," Wilson said.

"The Outlander PHEV will be charged with solar energy for maximum environmental benefits and savings.  We are spearheading the country's transition to clean and sustainable electric vehicles.  Solarius now offers solar electric vehicle charging solutions to customers throughout Luzon," he added. 

MMPC President and CEO Mutsuhiro Oshikiri expressed gratitude over the trust and confidence over the nameplate and the brand as a whole.

"We would like to thank Solarius Energy for choosing the Outlander PHEV as its mobility partner. MMPC is confident that Mr. Wilson will be highly satisfied with the driving performance of the Outlander and will very much appreciate the comfort, convenience and efficiency that it offers. We also support the vision of Solarius Energy in creating technology that promotes the preservation of natural resources and sustainable energy." Oshikiri said.

One of the premier alternative-power vehicles around the world, the plug-in hybrid Outlander has rolled out more than 260,000 units across Europe, North America, Japan and Australia. 

According to the Japanese car brand, the Mitsubishi Outlander PHEV fuses the capabilities of the powerful Mitsubishi Pajero SUV, iconic four-wheel drive rally car Lancer Evolution and pure electric vehicle i-MiEV.

Photo from Mitsubishi Motors Philippines Corporation
Explore Mitsubishi Outlander PHEV