Lockdown Boredom? Liven It up with Audi Cutouts for Quattro de Mayo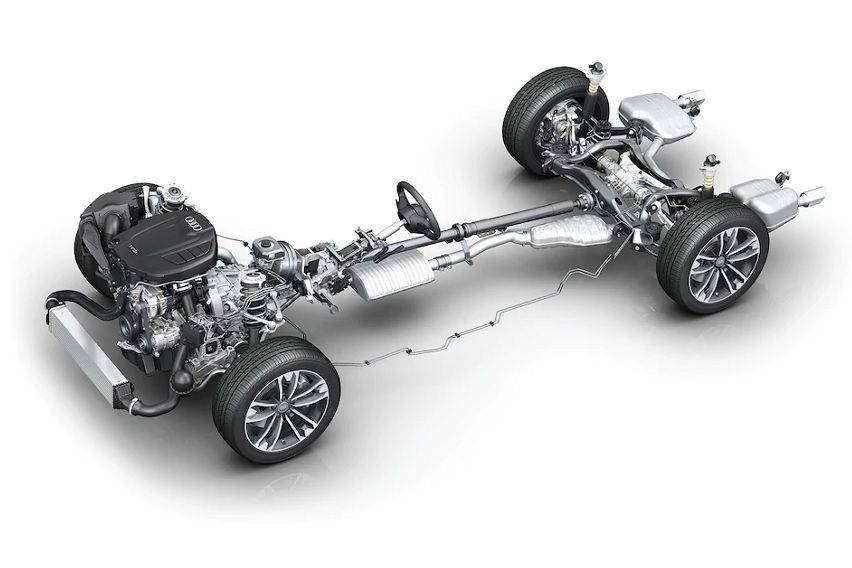 Audi and Quattro are two words that are basically synonymous with each other. As Audi's brand identity, the Quattro system is easily one of the best things to happen to the world of all-wheel-drive (AWD). Ever since the system's introduction, it has helped the German car maker take a leading role in AWD performance and functionality.

Celebrating the Quattro system's 40th year, Audi is releasing a set of cutout cars representing Audi's most popular Quattro-equipped models. The first is a 1980s Sport quattro S1 rally car, which marks the beginning of the Quattro. It was a car so dominant that it changed the world of rally racing forever. It even gained a level of notoriety, often called "the unfair advantage" by competitors pitted against it.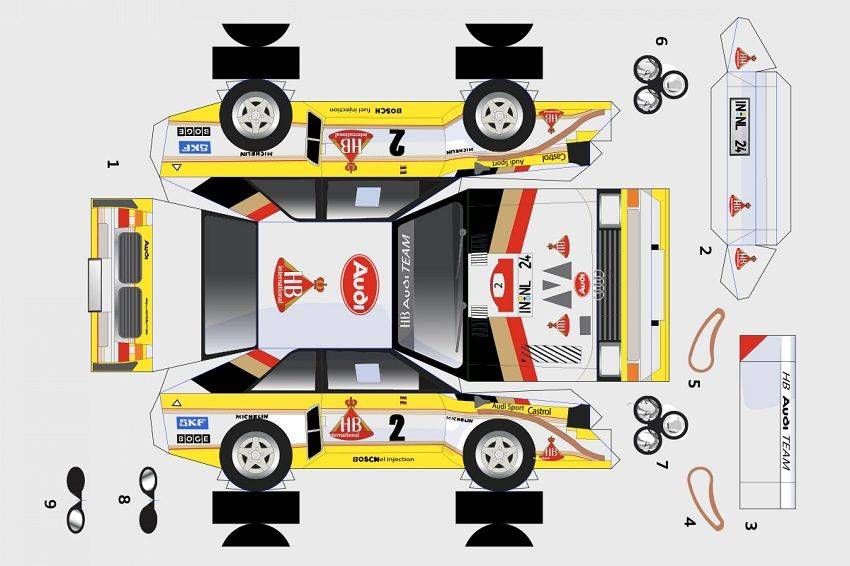 The second cutout is the R8 mid-engine coupe, equipped exclusively with a 5.2-liter V10 engine in its current generation. You might recognize this one as Iron Man's favorite ride, as it appears in all of the films in the Robert Downey-led Marvel trilogy, as well as the Avengers flicks he appears in. With Quattro, the R8 capable of pushing its 602 hp, which puts its owners is as close as they can get to driving a track-only supercar.

The Quattro AWD comes full circle with its appearance in the Audi e-tron. With Audi's electric offering, the German brand shows the new direction that they are taking the Quattro technology, with two electric motors powering all four wheels.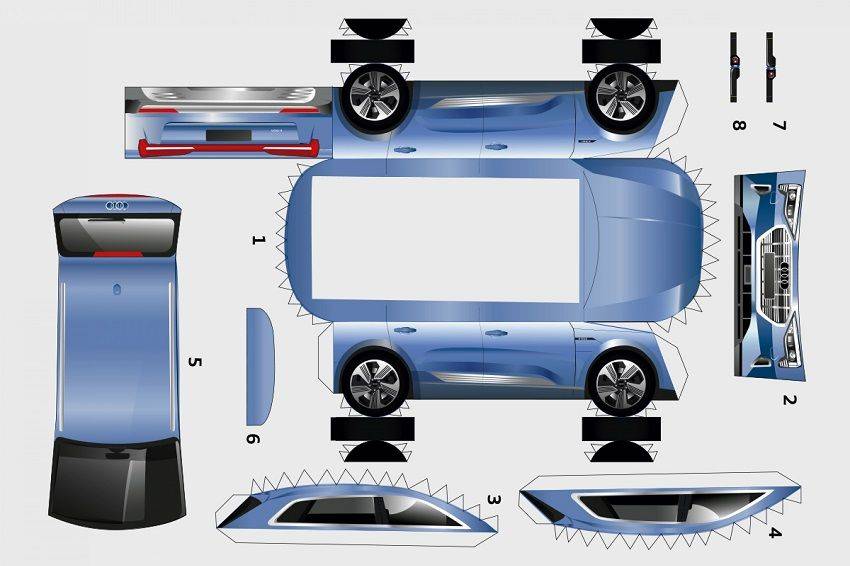 The Audi e-tron uses "40 years of all-wheel-drive know-how to develop all-electric technology for today and tomorrow," according to the brand.

Feel like cutting and gluing some cutouts while on lockdown? Then download the images on this link, print and start working on your 3D masterpieces right away.

If cutouts are not your thing, you might want to try Audi's coloring books instead. Developed by Audi's designers in Ingolstadt, Germany, Audi's coloring activity features two books— one features sketches of some of the brand's most popular vehicles, while the other features ADUI, a virtual robot, promoting learning and science for children.

Download the coloring books here.