Nissan marks decade in sales for LEAF EV
While we await for the official mass retail the electric vehicle LEAF in the country, the Japanese automotive marque Nissan has already rolled out around 500,000 units worldwide.

The half-million milestone also coincided with the 10th-year anniversary of the Nissan LEAF.

In his statement, Nissan President and CEO Makoto Uchida expressed appreciation over the warm reception that the model has enjoyed over the years.

"In marking these milestones, we firstly want to express our appreciation to all the customers who have come on this electrifying journey with us," he said.

"By switching to electric mobility, customers around the world have brought us all closer to a more sustainable and resilient society."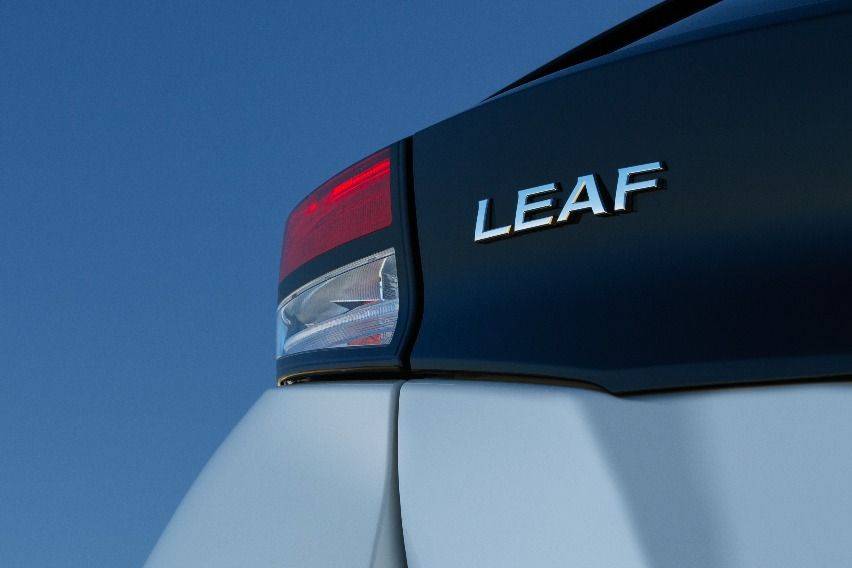 Currently being produced in Japan, the U.S. and the U.K., the Nissan LEAF is sold in 59 markets around the world.

According to the Japanese automaker, the total number of LEAF owners worldwide has covered around 16 billion kilometers cumulatively. With such coverage, Nissan claimed that they have prevented more than 2.5 billion kilograms of carbon dioxide emissions.

"Nissan couldn't have reached this milestone without the great contribution over these 10 years from our dedicated employees all around the world, and from our valued suppliers and dealers," Uchida said. "Together, we're working to broaden the options for EV and electrified vehicle adoption so that more people can enjoy the benefits of electric driving."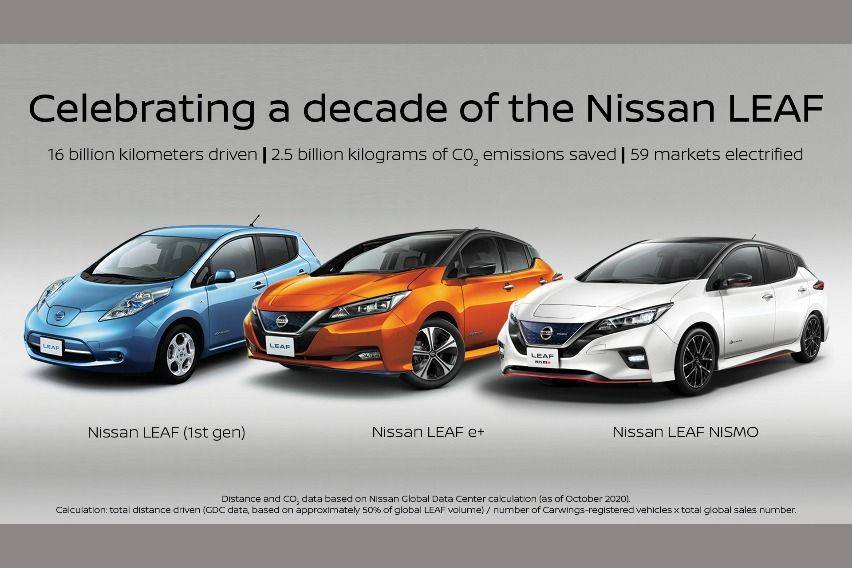 In the Philippines, the Nissan LEAF already made several appearances—the latest was done at the virtual Philippine Electric Vehicle Summit (PEVS) this year that was held last September 24-26. The local distributor has already created much fanfare about the coming of the Nissan LEAF, stirring much excitement both in the local automotive industry as a whole and the EV community.

Will we get the Nissan LEAF in 2021? Keep your eyes peeled on our site for more updates.

Photos from Nissan Philippines
Explore Nissan Leaf